For all authors, their works hold great importance to them. However, when that work is copied or is recreated without permission, it becomes unethical and unlawful in academic view. In such instances, plagiarism checkers become a very convenient and useful tool.
Plagiarism is the activity in which another author's works, expressions, thoughts, ideas, or language are copied or stolen and published. Such activity is highly frowned upon and if someone's work has plagiarism, it becomes susceptible to fines, penalties, dismissal, and at times, even imprisonment. Having your work marked as plagiarized is highly humiliating and may cause an end to one's academic career.
Therefore, having your work checked for plagiarism is a mark of authenticity and originality. As an author, this evidence of originality is extremely essential. In this article, we will discuss the importance and need for plagiarism checkers.
Need for plagiarism check in academic writing
Similar to editing and proofreading your documents/ content, checking your content for plagiarism is also an important part of the process. With the presence of the Internet, there are all sorts of documents and content online that people upload worldwide around the clock.
There might be a chance that your content may be similar to some of those content out there. Even you write your content from scratch, having it checked for plagiarism is a preventive step that you must take to prove the authenticity of your work.
The best thing about plagiarism checkers is that they allow you to compare your content with all sorts of sources out there. So, they ensure and provide evidence that your work is, indeed, unique. Many online plagiarism checkers such as Turnitin or iThenticate can provide you with comprehensive as well as full plagiarism reports. This can help you prove that your work is 100% plagiarism-free.
If you are working on a research paper or a manuscript, plagiarism checkers can help you prevent the following:
Not only that, but plagiarism checkers can also help you find if other works have been copied from your work. A plagiarism checker report acts as a solid proof of the originality of your work that you can show to the respective authorities and assure them that your work is one of a kind. A study compiled some popular free plagiarism checkers and tested them. They totally plagiarized 30 posts randomly from sites all over the web and tested them in these free plagiarism checkers. Click here to see the study results.

Choosing the right plagiarism checker
There are several online plagiarism checkers. Some are free to use, while others offer amazing features and are available at a premium. No matter which you choose, there are a few things that you should keep in mind while choosing a plagiarism checker for editing and proofreading:
Which and how many sources does the plagiarism checker check against?

How many pages does the checker offer for scanning?

Does it provide quick, efficient, and accurate reports?

What kinds of files and formats does the checker support?

Does it provide 100% security and accuracy?

What kind of feedback does it have from its past clients?
These are the few things that can help you determine the right type of plagiarism checker for you to check your work in over and over again. Although there are several free online plagiarism checkers, some are fraud and, instead of checking your work, would steal your content. Therefore, no matter which checker you choose, make sure you take your time to choose the right one.
Final words
Now you understand why plagiarism checking is such an important stage in the editing and proofreading process. It is a mark of evidence that will help you prove that your work is original and, at the same time, protect your work from plagiarism. For authors and writers who write for online platforms, checking for plagiarism is a very important tool, as it prevents even the slightest plagiarism, even though it is unintentional.
In the world of writing, where respect for each other's work is essential, a plagiarism checker is a great tool that can act as a sign of originality and stand for journalistic ethics. Therefore, no matter what you write, make sure to have it checked for plagiarism before disclosing it to the public.
· What is Plagiarism | How to Avoid It
· 5 Practical Ways to Avoid Plagiarism
Do you need an expert to review and edit your manuscript?
Have you completed writing your manuscript? Do you want someone to review the entire article and make necessary changes if required? If yes, we bring the most trusted and efficient editing and proofreading services near you. At Best Edit & Proof, our experts will edit and proofread your papers to make necessary changes.
Best Edit & Proof expert editors and proofreaders focus on offering manuscripts with proper tone, content, and style of academic writing and also provide an upscale editing and proofreading service for you. If you consider our pieces of advice, you will witness a notable increase in the chance for your research manuscript to be accepted by the publishers. We work together as an academic writing style guide by bestowing subject-area editing and proofreading around several categorized styles of writing. With the group of our expert editors, you will always find us all set to help you identify the tone and style that your manuscript needs to get a nod from the publishers.
English manuscript formatting service
You can also avail of our assistance if you are looking for editors who can format your manuscript, or just check on the particular styles for the formatting task as per the guidelines provided to you, e.g., APA, MLA, or Chicago/Turabian styles. Best Edit & Proof editors and proofreaders provide all sorts of academic writing help, including editing and proofreading services, using our user-friendly website, and a streamlined ordering process.
Get a free quote for editing and proofreading now!
Kindly visit our order page if you want our subject-area editors or language experts to work on your manuscript to improve its tone and style and give it a perfect academic tone and style through proper editing and proofreading. The process of submitting a paper is very easy and quick. Click here to find out how it works.
Our pricing is based on the type of service you avail of here, be it editing or proofreading. We charge on the basis of the word count of your manuscript that you submit for editing and proofreading and the turnaround time it takes to get it done. If you want to get an instant price quote for your project, copy and paste your document or enter your word count into our pricing calculator.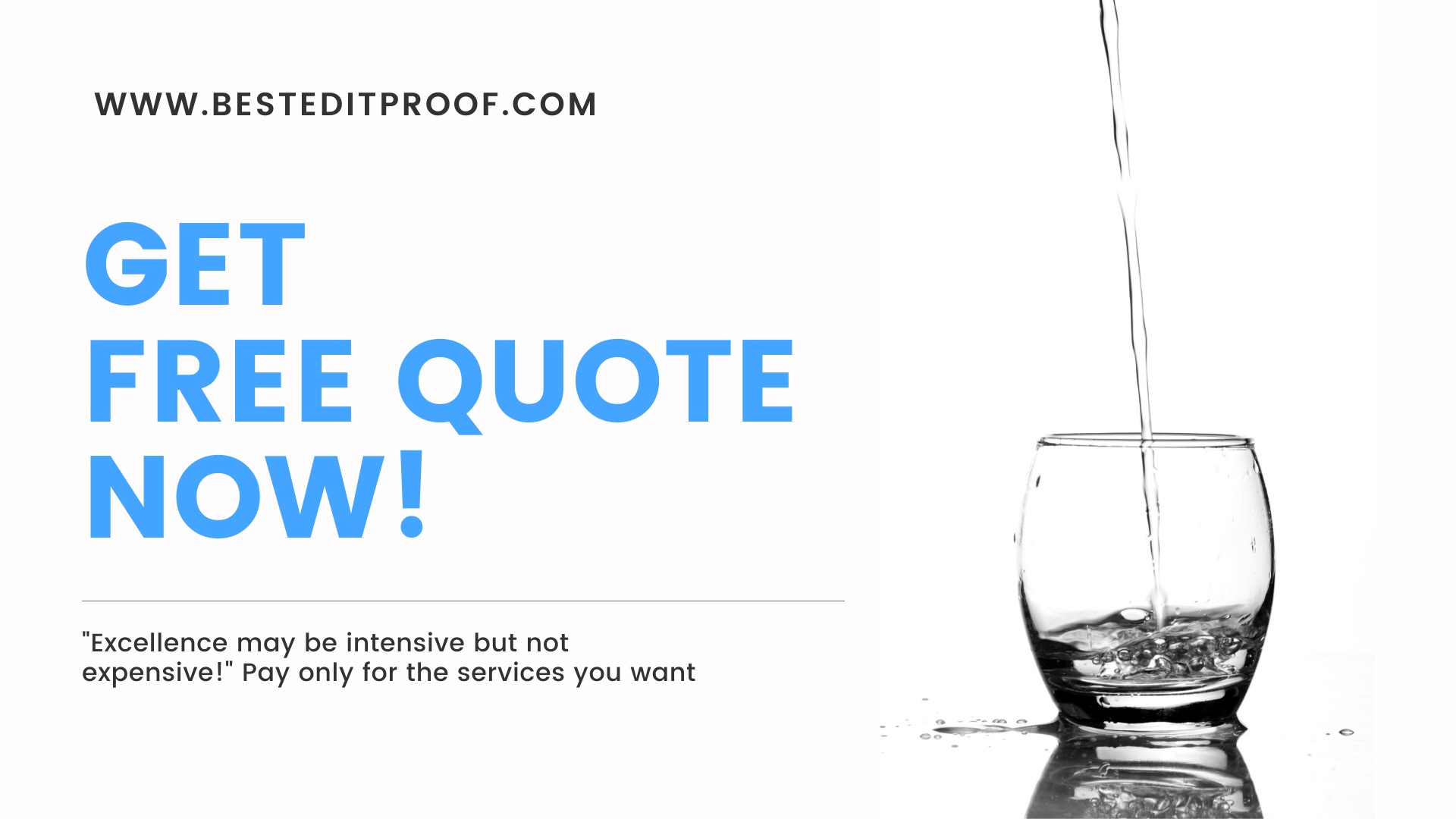 24/7 customer support | Live support
If you need support for editing and proofreading services, contact us. You can also e-mail us or use the 24/7 live chat module to get direct support. We have a 24/7 active live chat mode to offer you direct support along with qualified editors to refine and furbish your manuscript. Alternatively, you can text us through our WhatsApp business support line.

Stay tuned for updated information about editing and proofreading services!
Follow us on Twitter, LinkedIn, Facebook, Instagram, and Medium.
For more posts, click here.
Do you like this article? Make sure to share and subscribe!
This article discusses the importance of plagiarism check in academic writing. To give you an opportunity to practice proofreading, we have left a few spelling, punctuation, or grammatical errors in the text. See if you can spot them! If you spot the errors correctly, you will be entitled to a 10% discount.