Writing an effective cover letter
Penning an effective cover letter is a challenging process and is the most critical part of the job application. The statistics suggest that only one in two cover letters are read, meaning that with a 50% probability, a cover letter could help you. Yet, before writing, learn more about the company and the job you are applying for. You may catch the attention of the hiring manager or recruiter providing that you have a solid opening line. In the beginning, having a personal connection within the company and mentioning it might help, too.
Hiring managers usually look for people to help them solve problems. Therefore, disclosing what you know, the activities of the company, and the potential challenges it faces is a plus. The next step involves elucidating how your experience matches the company's needs. Should the online application not allow submitting a cover letter, you must use the format given to you and show that you are fit for the job with enthusiasm.
Do people likejob hunting? Mostly, no. Scanning online job listings and posting your resumes for every job is far from fun. What is most challenging in penning an effective cover letter? So much conflicting advice exists, making knowing where to start not easy. You may question your need for advice, especially applying through an online system.
What is the stand of experts on the issue?
Most experts' answers are affirmative. Yet, sometimes when applying online, you cannot include one. If possible, submit one, remarks Jodi Glickman, a communications expert and author of Great on the Job. Getting the HR person's or hiring manager's attention is essential, and you cannot afford to miss a significant opportunity to distinguish yourself from everyone else. John Lees, a UK-based career strategist and author of Knockout CV, states that setting yourself apart in a tight job market is beyond critical. Still, you may ask anyone who has written a cover letter at least once. It is not easy. Some helpful tips follow.
1. Research first
Before writing a cover letter, learn more about the company and the job you are looking for. Carefully reading the job description and perusing the company's website helps. So do checking its executives' Twitter feeds and employee profiles on LinkedIn. This research is helpful as customizing your cover letter is highly significant. You would not want a generic one.
Moreover, choosing the right tone depends on this research. Glickman advises, "Think about the culture of the organization you're applying to." Should it be a creative agency, including a design shop, taking more risks is meaningful? However, a more conservative organization, like a bank, may require that you hold back.
Before writing your cover letter, reaching out to the hiring manager or someone you know at the company helps. It can help you begin your letter by referencing that interaction. Sending an email or a LinkedIn may start the conversation.
2. Concentrate on the future
Although your résumé is about your experience and where you've been, the cover letter concentrates on the future and what you will do. You may consider it the bridge between the past and the future, elucidating what you expect to do next. The pandemic has caused tremendous job shifts. Millions of people have had to make career changes — voluntarily or involuntarily — and must reflect on their skill sets relating to a different role or industry. Your cover letter should address the shift you're making, from marketing to software development. Consider it as a chance to market your transferable skills.
3. Open strong
Your opening sentence should be exceedingly solid. Writing something like, "I am an electrical engineer with 15 plus years of experience searching for an opportunity to apply my skills in new ways and bring my expertise and enthusiasm to your emerging development team," may be a good start. Then including a sentence or two about your background and relevant experience may boost your chances.
4. Accentuate your value
Hiring managers look for problem solvers. Focusing on the research you did earlier and depicting that you know what the company does can help tremendously. An example statement is, "Many health care companies are short of providing high-quality care while protecting the health and safety of their staff." Then, mention how your experience can meet those needs and stress how you solved a similar problem in the past with experience. You may suggest the issues that set you apart.
5. Depict enthusiasm
Not getting the job usually does not relate to a lack of skills. You may conclude that people were not convinced that you wanted the job. Hiring managers tend to choose the candidate who has made a strong case that this is their dream job. Thus, you must demonstrate that you want the position. Enthusiasm directly relates to personality. When you write something as follows: ''I would love to work for your company as you are the industry leader, your chance of getting the job increases.''
6. Watch your tone
Simultaneously, the tone of your speech is exceedingly crucial. You may have been out of work for months. However, you would not want to sound desperate. Be professional and mature. Think about the message you convey. What would I want to hear from the candidate if I were the hiring manager? Some hiring managers say they stop reading the cover letter when they feel the candidate sounds desperate.
7. Keep it brief
Keeping the letter less than a page is critical. Most hiring managers suggest that its length should be such that the reader can read it at a glance. Of course, covering much ground is vital, but you should do it concisely. Thus, asking a friend or former colleague to look at your letter before submitting it can be helpful.
8. Get feedback
You must share your cover letter with a few people and ask for their feedback. Two points are exceedingly relevant. Ask whether your main points are clear and what may be improved in the letter. They may tell you where the tone is off.
Why is editing and proofreading your cover letter critical?
Editing and proofreading your cover letter is exceedingly crucial. A professional editing and proofreading service is what you need. It usually has trained, experienced experts with Ph.D. in their fields and will edit your work without bias. Their suggestions will make your cover letter more legible and practical. Another set of eyes can check your cover letter much better than you as they can readily find mistakes or areas needing fine-tuning. In academic writing, editing and proofreading ensure the credibility of the content. Many mistakes concerning grammar, punctuation, syntax, sentence construction and other minor errors are amended. An expert who will amend such mistakes will save time and ensure consistency and error-free writing for your cover letter.
If you need us to make your cover letter shine, contact us unhesitatingly!
Best Edit & Proof expert editors and proofreaders focus on offering manuscripts with proper tone, content, and style of academic writing, and also provide an upscale editing and proofreading service for you. If you consider our pieces of advice, you will witness a notable increase in the chance for your research manuscript to be accepted by the publishers. We work together as an academic writing style guide by bestowing subject-area editing and proofreading around several categorized styles of writing. With the group of our expert editors, you will always find us all set to help you identify the tone and style that your manuscript needs to get a nod from the publishers.
English manuscript formatting service
You can also avail of our assistance if you are looking for editors who can format your manuscript, or just check on the particular styles for the formatting task as per the guidelines provided to you, e.g., APA, MLA, or Chicago/Turabian styles. Best Edit & Proof editors and proofreaders provide all sorts of academic writing help, including editing and proofreading services, using our user-friendly website, and a streamlined ordering process.
Get a free quote for editing and proofreading now!
Kindly visit our order page if you want our subject-area editors or language experts to work on your manuscript to improve its tone and style and give it a perfect academic tone and style through proper editing and proofreading. The process of submitting a paper is very easy and quick. Click here to find out how it works.
Our pricing is based on the type of service you avail of here, be it editing or proofreading. We charge on the basis of the word count of your manuscript that you submit for editing and proofreading and the turnaround time it takes to get it done. If you want to get an instant price quote for your project, copy and paste your document or enter your word count into our pricing calculator.
24/7 customer support | Live support
Contact us to get support with academic editing and proofreading. We have a 24/7 active live chat mode to offer you direct support along with qualified editors to refine and furbish your manuscript.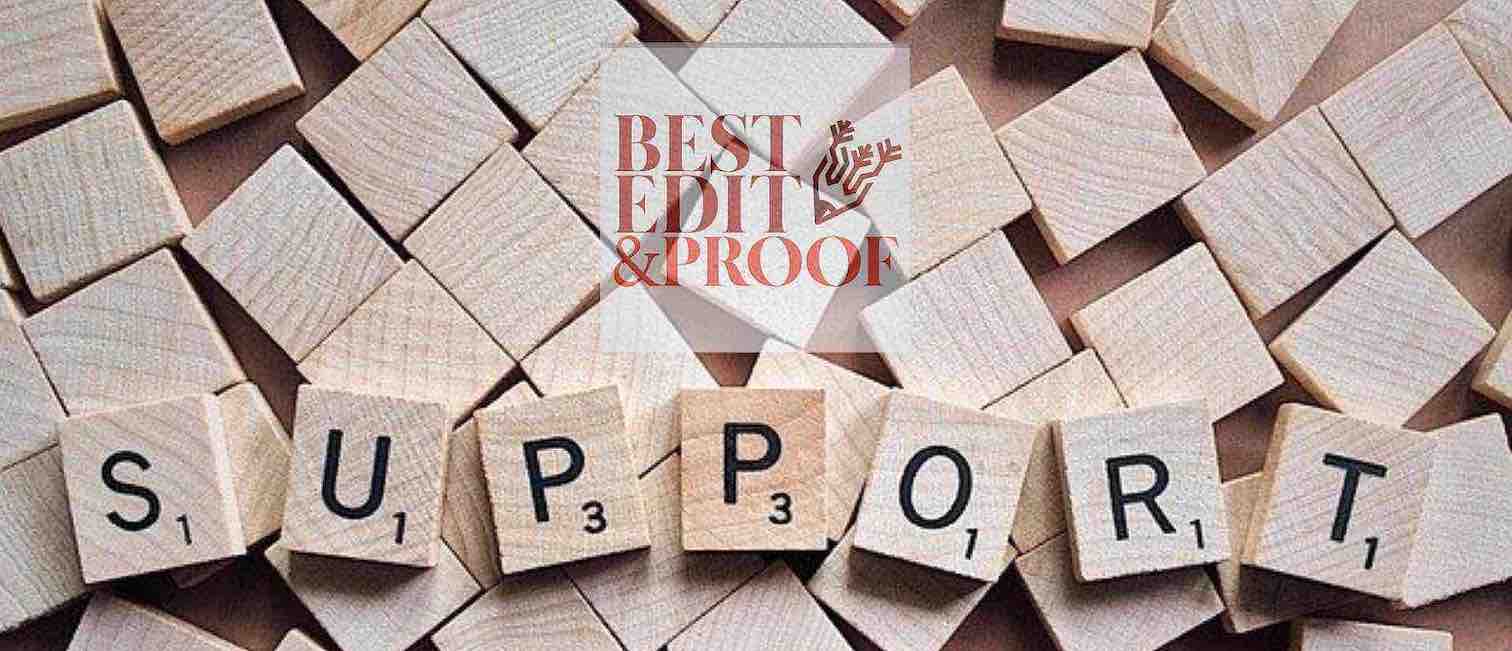 Stay tuned for updated information about editing and proofreading services!
Follow us on Twitter, LinkedIn, Facebook, Instagram, and Medium.
For more posts, click here.
Do you like this article? Make sure to share and subscribe!
This handout gives 8 helpful tips to write a persuasive cover letter. To give you an opportunity to practice proofreading, we have left a few spelling, punctuation, or grammatical errors in the text. See if you can spot them! If you spot the errors correctly, you will be entitled to a 10% discount.