Formal writing is essential to academic essays, a thesis, or a dissertation. Several issues may dent quality of your writing. This article covers some of the critical ones. What follows are what you should not do in academic writing. Avoiding these issues will make your thesis writing enjoyable and utterly rewarding.
7 issues to avoid in academic writing
1. Informal writing
Academic writing is substantially different from everyday English. Hence, it demands standard English spelling, punctuation, and grammar, simultaneously shunning informal English. The following points are relevant.
Contractionsare not allowed in academic writing. Thus, words should be spelled entirely (e.g., "aren't" and "can't" should be penned as "are not" and "cannot").

An overly personal or chatty tone may dent your writing more than what you consider (e.g., overusing the first and second personin academic writing is problematic, and exclamation points should be avoided).

Informal wordsdo not belong to technical language (e.g., instead of "did an experiment," say "conducted an experiment" or "performed an experiment"). On top of that, slang or colloquial English should not be included (e.g., you would say "police," not "cops").
2. Inappropriate fonts and styles
Research papers should be direct and precise. Playing with fonts to make them more attractive should be the last thing to do. Remember, they are the ideas that should be given priority in your writing, not their beautification. Therefore, check your publication guide before deciding on the font type. Typically, Arial or Times New Roman in 12 points is what is preferred.
3. Changing the verb tenses
The time of an event can be in the past, present, or future, and it is the tense of a verb that determines it. Be it formal or informal writing, changing the verb tense randomly would dent your writing. However, most academicians are hard-working people. Therefore, when they pen their writing in overtime hours, they are prone to make tense mistakes and change them frequently. Here is where proofreaders are direly needed. They will ensure that you do not jump between the tenses.
4. Using personal language
Focusing on research, analysis, and communication in your scientific writing would be best. Therefore, you should be careful about using personal language in formal writing. However, for clarity purposes, you may need to use "I" or "We" in your writing. Nonetheless, writing objectively is critical, and avoiding "you" is recommended. APA 7 may be a practical guide in that regard.
5. Exceeding the word count
Word limits urge you to write concisely and eliminate any redundant information from your study. Thus, the word limit means higher accuracy and guarantees that your readers can avoid confronting unnecessarily lengthy paragraphs and excessive information. Word count is most critical when you write an abstract.
5. Plagiarism
Plagiarism is the most important of all. Please remember that you must cite your sources. Suppose that you have failed to do so. In that case, you may face solemn allegations of plagiarism. To prevent plagiarism, cite every resource you have used, mark all the "quoted texts," and list your sources in a reference list.
6. Redundant phrases
Redundant phrases are the number one enemy in thesis and dissertation writing. Moreover, using phrasal verbs inflates your writing. The rule of thumb is to be concise. Why should you need "due to the fact that" when you can simply use "because"? Another critical issue is the excessive use of unnecessary modifiers. Rest assured, "essential" will do the job as well as "most important."
7. Biased language
Using bias-free language is recommended and encouraged. Gendered terms, stereotypes, and generalizations are critical issues to consider. You can use "humanity" instead of "mankind." This usage prevents gendered term use. As suggested by the authors in APA 7, the gender-neutral term "they" should replace "he or she" in your academic writing. Even though "dehumanizing language" has not been accentuated, it can be a critical issue. "People with autism" sounds much better than "autistics."
If you need us to make your thesis or dissertation, contact us unhesitatingly!
Best Edit & Proof expert editors and proofreaders focus on offering papers with proper tone, content, and style of academic writing, and also provide an upscale editing and proofreading service for you. If you consider our pieces of advice, you will witness a notable increase in the chance for your research manuscript to be accepted by the publishers. We work together as an academic writing style guide by bestowing subject-area editing and proofreading around several categorized writing styles. With the group of our expert editors, you will always find us all set to help you identify the tone and style that your manuscript needs to get a nod from the publishers.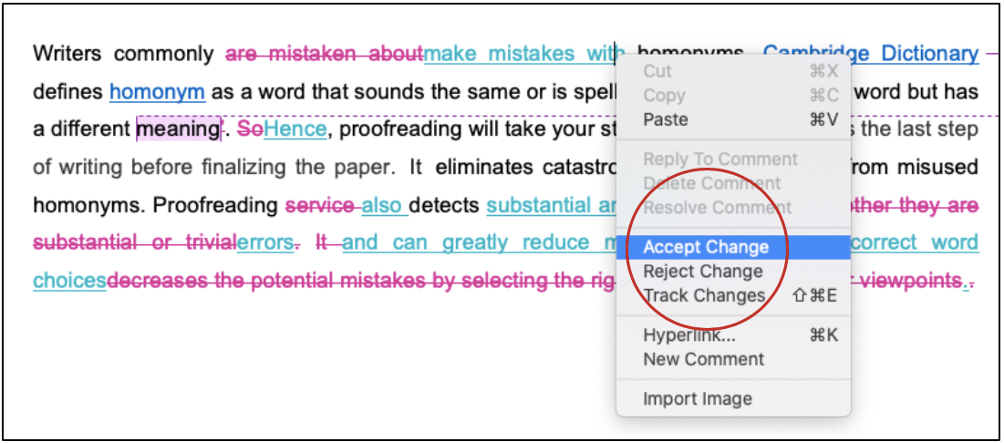 English formatting service
You can also avail of our assistance if you are looking for editors who can format your manuscript, or just check on the particular styles for the formatting task as per the guidelines provided to you, e.g., APA, MLA, or Chicago/Turabian styles. Best Edit & Proof editors and proofreaders provide all sorts of academic writing help, including editing and proofreading services, using our user-friendly website, and a streamlined ordering process.
Get a free quote for editing and proofreading now!
Visit our order page if you want our subject-area editors or language experts to work on your manuscript to improve its tone and style and give it a perfect academic tone and style through proper editing and proofreading. The process of submitting a paper is very easy and quick. Click here to find out how it works.
Our pricing is based on the type of service you avail of here, be it editing or proofreading. We charge on the basis of the word count of your manuscript that you submit for editing and proofreading and the turnaround time it takes to get it done. If you want to get an instant price quote for your project, copy and paste your document or enter your word count into our pricing calculator.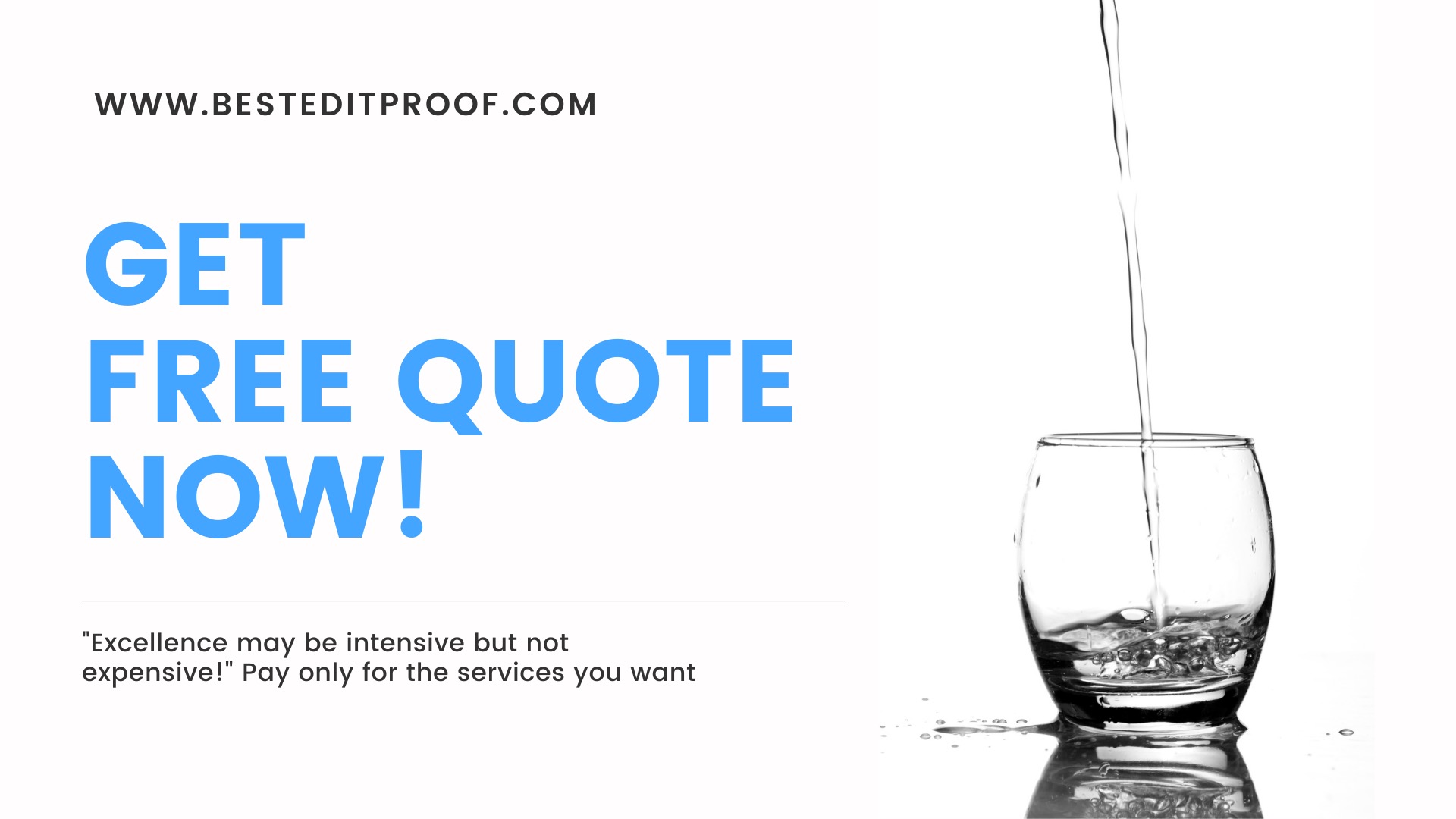 24/7 customer support | Live support
Contact us to get support with academic editing and proofreading. We have a 24/7 active live chat mode to offer you direct support along with qualified editors to refine and furbish your manuscript.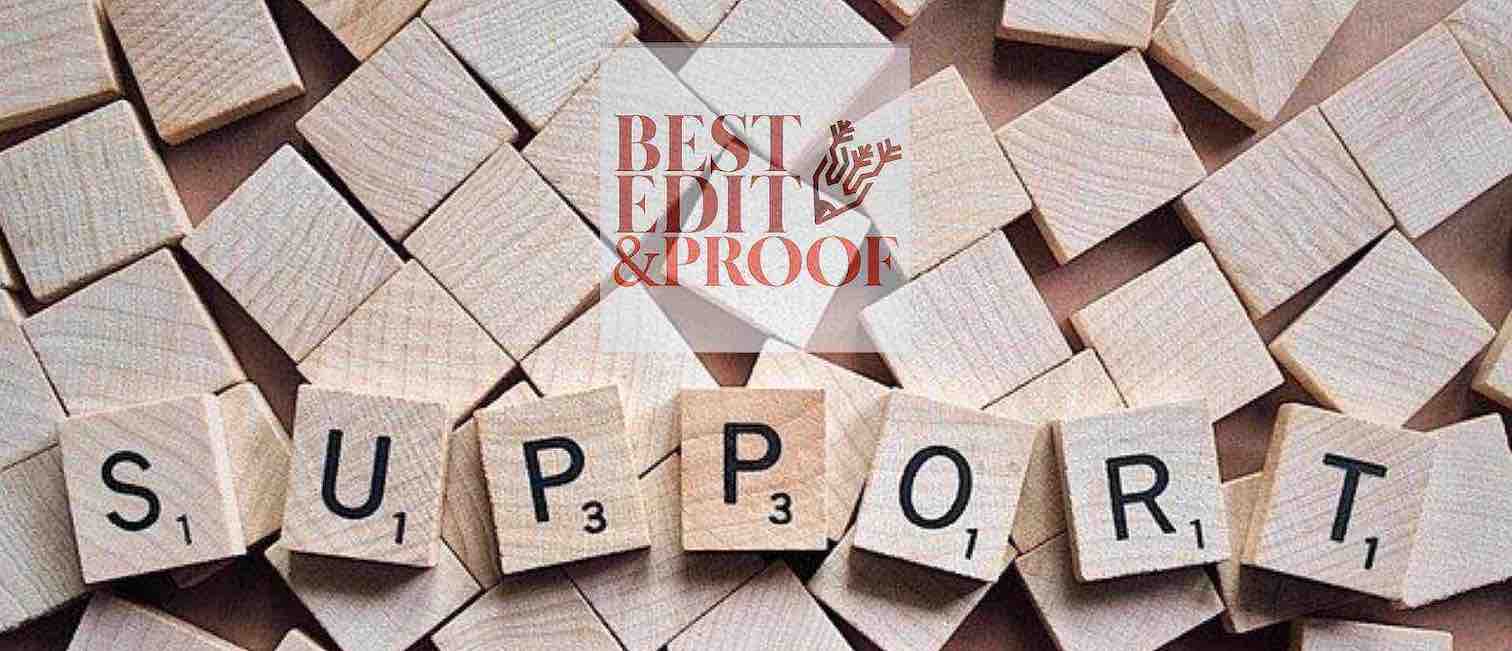 Stay tuned for updated information about editing and proofreading services!
Follow us on Twitter, LinkedIn, Facebook, Instagram, and Medium.
For more posts, click here.
This article explains 7 critical issues that may affect the quality of thesis and dissertation writing. To give you an opportunity to practice proofreading, we have left a few spelling, punctuation, or grammatical errors in the text. See if you can spot them! If you spot the errors correctly, you will be entitled to a 10% discount.