Which tenses are most common in academic writing?
The corpus research suggests that the most often used tenses in academic writing are the simple present tense, the simple past tense, and the present perfect tense. Then, what comes next is the future tense.
Simple present tense: You can use the simple present to define a general truth or a habitual action. This tense demonstrates that what you state is usually true in the past, present, and future.
Simple past: You may employ the simple past tense to call a completed action that occurred at a specific point in the past (e.g., last month, one hour ago, last Sunday). The specific point of time is 2019 in the following example.
Example: The first known COVID outbreak started in Wuhan, Hubei, China, in November 2019.
Present perfect tense: The present perfect indicates an action occurring at a nonspecific time or repeatedly in the past. However, this action has a close connection with the present time. The present perfect tense may introduce background information in a paragraph, reinforcing the main idea mentioned there. Following the first sentence, switching to the simple past is possible.
Example: Many scientists have employed this method.

Example: Many researchers have investigated how a small firm can succeed after its poor start. They gradually learned what is essential in the market.
Future tense: You may use the future tense to describe an action that will occur at a particular point in the future (It is imperative when writing a research, grant, or dissertation proposal).
APA guidelines concerning verb tenses
In its last published guideline, APA accentuated the consistency and accuracy in tense verb usage (APA 7, Section 4.12 and Table 4.1). It suggests that you must avoid unnecessary shifts in verb tense within a paragraph or adjacent paragraphs. This avoidance helps secure smooth expression and improves readability. It would be best if you used the past tense (e.g., scientists posed) or the present perfect (e.g., researchers have concluded) for the literature review. Thus, you must present the procedure description if you discuss past events. Nonetheless, it would help if you resorted to the past tense to describe the results (for example, ANOVA results revealed that the treatment improved food's shelf-life substantially). In discussing the implications of the results and present conclusions, you must use the present tense (i.e., our results suggest that alcohol consumption increases the accident incidence rate).
When you need to explain what an author or scientist stated or did, you must use the past tense.
Milliken (2012) reported, revealed, stated, found that…..…
Nevertheless, you can shift to the present tense if your research findings can be generalized or held in general:
Hunt (2010) revealed that revising a manuscript improves its chance of acceptance.

Kropf (2016) discovered that color is an essential trait of fresh meat.
Which tense should I use referring to my document (thesis, dissertation, research proposal, etc.)
If you wish to preview what is ahead in your text or elaborate on what is happening at that moment in your document, you must use either the present or future tense.
In this research, I will specify…

In this research, I specify…

In the last chapter, I will elaborate on…

In the last chapter, I elaborate on…
You can also refer back to already presented information, such as a synopsis of discussions that have already occurred or conclusions to your chapters or sections. Then, the tense you have to use is the past tense:
Chapter 1 contained the literature review.

In closing, in this section, I posed information on…
Should I use simple past tense or present perfect tense?
British and American English have slightly varying rules for using the present perfect tense. Scientists have also reported that individual preferences may dictate the usage of the simple past or the present perfect tense in American English. Put differently, an American English writer may opt for the simple past on specific occasions, whereas another American English writer may prefer the present perfect without apparent reasons.
However, you must note that the simple past tense denotes a completed action. Therefore, it usually employs signal words or phrases, including "yesterday," "last year," "a week ago," or "in 2020," to designate the specific time in the past when the action occurred.
I went to Greece in 2011.

He finished the team member performance report last week.
The present perfect concentrates more on the action without accentuating the specific time it occurred. Note that the action has occurred even though the specific time is unavailable.
The present perfect also concentrates more on the result of the action.
You should be able to understand the usage of the present perfect with some signal words such as "since," "already," "just," "until now," "(not) yet," "so far," "ever," "lately," or "recently."
I have already finished the book on the Turkish economy.

Researchers have used this term since it was coined.

He has recently defended his Ph.D. dissertation.
If you need us to make your thesis or dissertation, contact us unhesitatingly!
Best Edit & Proof expert editors and proofreaders focus on offering papers with proper tone, content, and style of academic writing, and also provide an upscale editing and proofreading service for you. If you consider our pieces of advice, you will witness a notable increase in the chance for your research manuscript to be accepted by the publishers. We work together as an academic writing style guide by bestowing subject-area editing and proofreading around several categorized writing styles. With the group of our expert editors, you will always find us all set to help you identify the tone and style that your manuscript needs to get a nod from the publishers.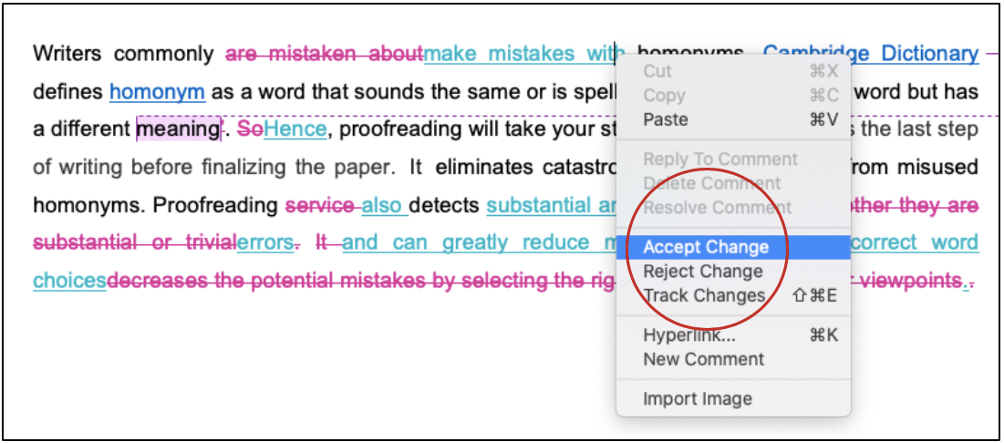 English formatting service
You can also avail of our assistance if you are looking for editors who can format your manuscript, or just check on the particular styles for the formatting task as per the guidelines provided to you, e.g., APA, MLA, or Chicago/Turabian styles. Best Edit & Proof editors and proofreaders provide all sorts of academic writing help, including editing and proofreading services, using our user-friendly website, and a streamlined ordering process.
Get a free quote for editing and proofreading now!
Visit our order page if you want our subject-area editors or language experts to work on your manuscript to improve its tone and style and give it a perfect academic tone and style through proper editing and proofreading. The process of submitting a paper is very easy and quick. Click here to find out how it works.
Our pricing is based on the type of service you avail of here, be it editing or proofreading. We charge on the basis of the word count of your manuscript that you submit for editing and proofreading and the turnaround time it takes to get it done. If you want to get an instant price quote for your project, copy and paste your document or enter your word count into our pricing calculator.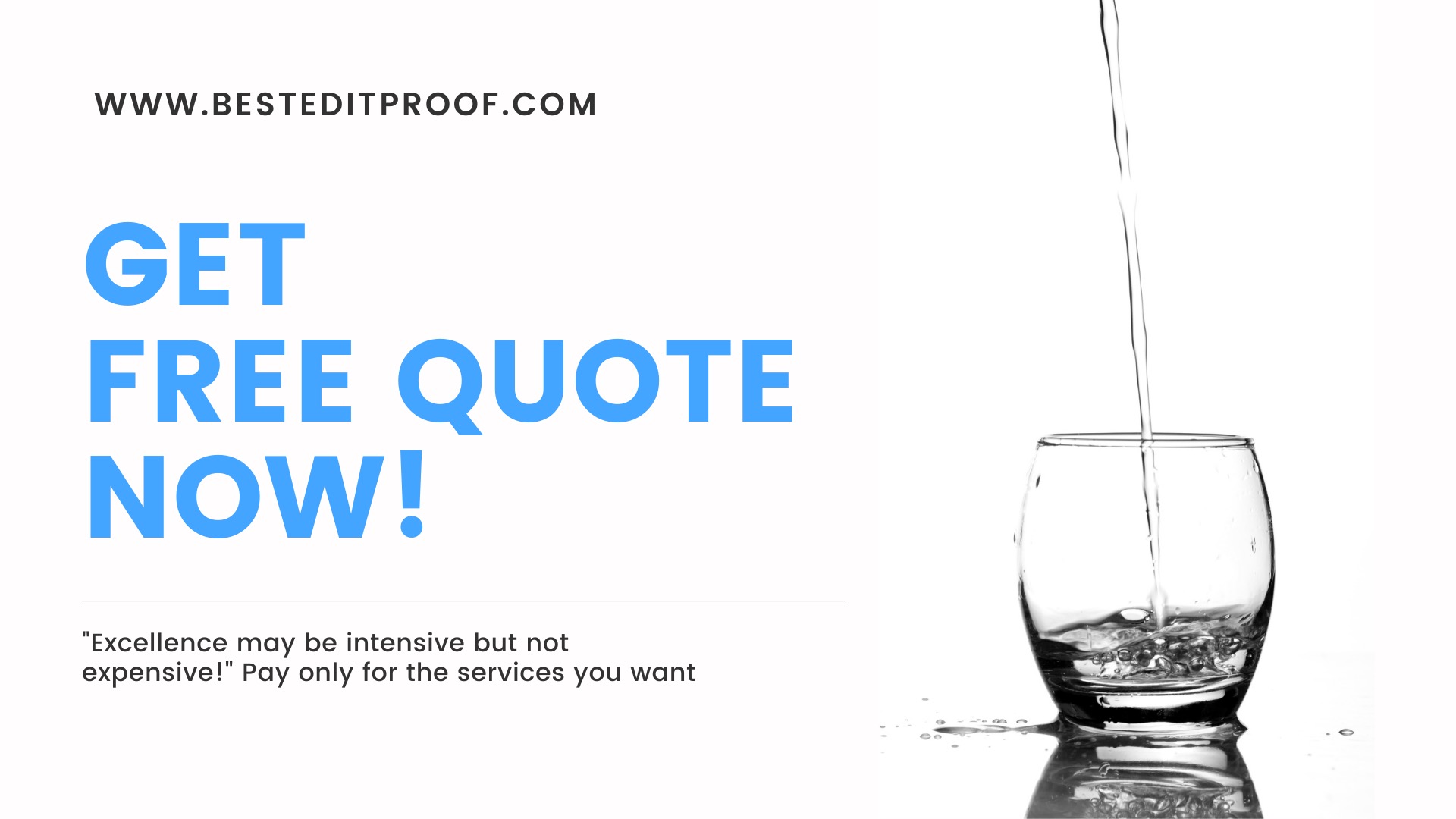 24/7 customer support | Live support
Contact us to get support with academic editing and proofreading. We have a 24/7 active live chat mode to offer you direct support along with qualified editors to refine and furbish your manuscript.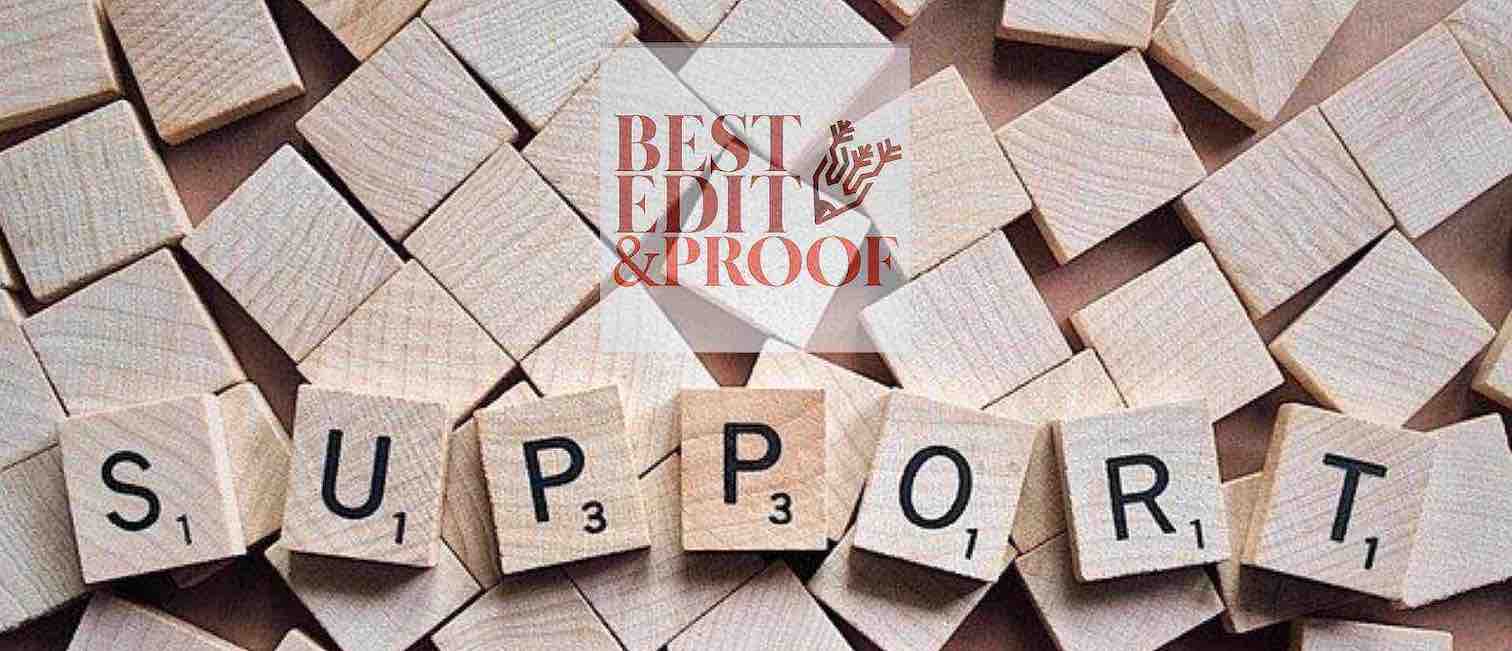 Stay tuned for updated information about editing and proofreading services!
Follow us on Twitter, LinkedIn, Facebook, Instagram, and Medium.
For more posts, click here.
This article explains how can you dictate on tense usage in a dissertation or thesis. To give you an opportunity to practice proofreading, we have left a few spelling, punctuation, or grammatical errors in the text. See if you can spot them! If you spot the errors correctly, you will be entitled to a 10% discount.