This article discusses the most common sentence structuring mistakes and how you can avoid them. To give you an opportunity to practice proofreading, we have left a few spelling, punctuation, or grammatical errors in the text. See if you can spot them! If you spot the errors correctly, you will be entitled to a 10% discount.
Academic writing is the type of writing style that requires a lot of attention to details, rules, and regulations. Mainly used for, as you might have guessed, academic purposes, it is one of the most common writing styles for professional works. However, as regulated and strict it is, it is also easier to make mistakes here. One such very common mistake that happens all the time for several researchers is sentence structuring. When there are so many rules and regulations to abide by, it is natural for you to make a slip. Also, sentence structuring has always been a little tricky, academic writing or not. That is why a great emphasis is made on them during the editing and proofreading phases. However, it is not something that cannot be overcome. Here, we will be going through the most common sentence structuring mistakes and how you can avoid them. Let us begin right away to improve your academic writing!
What is sentence structuring?
Before we get to mistakes, let us first clear our concept of sentence structuring. What exactly is sentence structuring, and why it is so important?
To put it in simple words, sentence structuring is the process of putting together different sentences and phrases in a particular order to make meaning out of them. It also includes the usage of proper punctuation, rules of word order, and the placement order of the words. In other words, sentence structuring is what gives meaning to your content. A few sentences by themselves are a few words. But when you put them together in the right manner, you create a context out of them.

Common types of mistakes in sentence structuring
When it comes to the types of common mistakes in the case of sentence structuring, it is usually one of these two:
Such sentences use grammatically appropriate sentences, but they are missing essential elements of the sentence.
These kinds of sentences see the application of wrong punctuation at the wrong place to attach the different sections of a sentence.
Do remember that sentence structuring is as much about grammar and syntax as it is about the style and flow of the text. Therefore, if you were to notice the work of a professional, you would notice a distributed utilization of both short and long sentences to have a balanced structure. It is not a good thing to have overly short or overly long sentences.
Solutions for mistakes in sentence structuring
Now that we have a brief idea of what the major mistakes are for structuring sentences, we will now move on to solutions. Though you cannot overnight, you can always make progress little by little, with an ample amount of practice. Therefore, without further ado, let us take a look at these solutions that will help you ace sentence structuring:
1. Avoiding sentence fragments
Understanding the rules of language and grammar is the solution to avoid sentence fragmentation. While you may notice that this type of mistake is not thought of much in creative writing or journalism, that is not the case for academic writing. Therefore, you need to harbor a deep understanding of grammar for this one.
2. Avoiding run-on sentences
For this one, you need to understand and know about punctuations very well. Only then can you avoid run-on sentences in your writing. Note that the length is not the issue here but the use of wrong punctuation. For example, a comma is not always enough to join two sentences.
3. Linking extremely short sentences together
It is always better to write your content in short sentences. It helps the reader focus and understand better. However, making the sentences too short can be an issue. Rather than being clear and precise, it would seem monotonous, irregular, and awkward.
4. Dividing unnecessarily long sentences
Make it a rule of thumb not to make sentences longer than 15 to 25 words. The reason is, even though long sentences can be grammatically correct, they may be too difficult to read and keep up with. If you find a sentence that is almost 30 to 40 words long, you may revise it (for example, removing unnecessary words) to make it shorter. However, if you find it difficult to do that, you may simply break them into shorter sentences.
Sentence structuring — conclusion
One excellent way of understanding the issues with your sentence structuring is to master the art of editing and proofreading. Editing and proofreading not only help you make your text better but also help you pinpoint your mistakes and work on them. If you cannot do it on your own, you can always rely on professional services.
If you need us to make your manuscript shine, contact us unhesitatingly!
Best Edit & Proof expert editors and proofreaders focus on offering manuscripts with proper tone, content, and style of academic writing, and also provide an upscale editing and proofreading service for you. If you consider our pieces of advice, you will witness a notable increase in the chance for your research manuscript to be accepted by the publishers. We work together as an academic writing style guide by bestowing subject-area editing and proofreading around several categorized writing styles. With the group of our expert editors, you will always find us all set to help you identify the tone and style that your manuscript needs to get a nod from the publishers.
English manuscript formatting service
You can also avail of our assistance if you are looking for editors who can format your manuscript, or just check on the particular styles for the formatting task as per the guidelines provided to you, e.g., APA, MLA, or Chicago/Turabian styles. Best Edit & Proof editors and proofreaders provide all sorts of academic writing help, including editing and proofreading services, using our user-friendly website, and a streamlined ordering process.
Get a free quote for editing and proofreading now!
Visit our order page if you want our subject-area editors or language experts to work on your manuscript to improve its tone and style and give it a perfect academic tone and style through proper editing and proofreading. The process of submitting a paper is very easy and quick. Click here to find out how it works.
Our pricing is based on the type of service you avail of here, be it editing or proofreading. We charge on the basis of the word count of your manuscript that you submit for editing and proofreading and the turnaround time it takes to get it done. If you want to get an instant price quote for your project, copy and paste your document or enter your word count into our pricing calculator.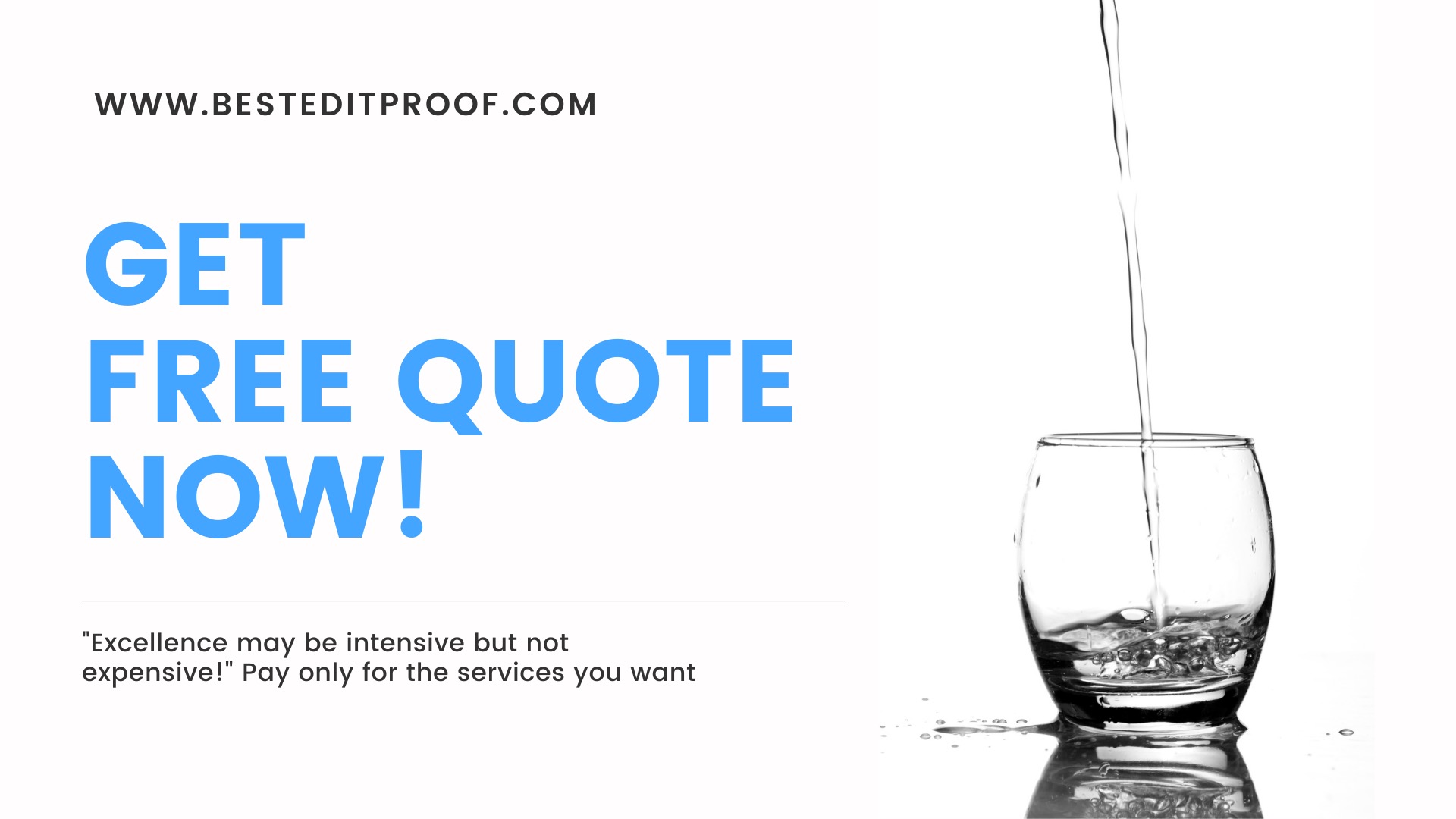 24/7 customer support | Live support
Contact us to get support with academic editing and proofreading. We have a 24/7 active live chat mode to offer you direct support along with qualified editors to refine and furbish your manuscript.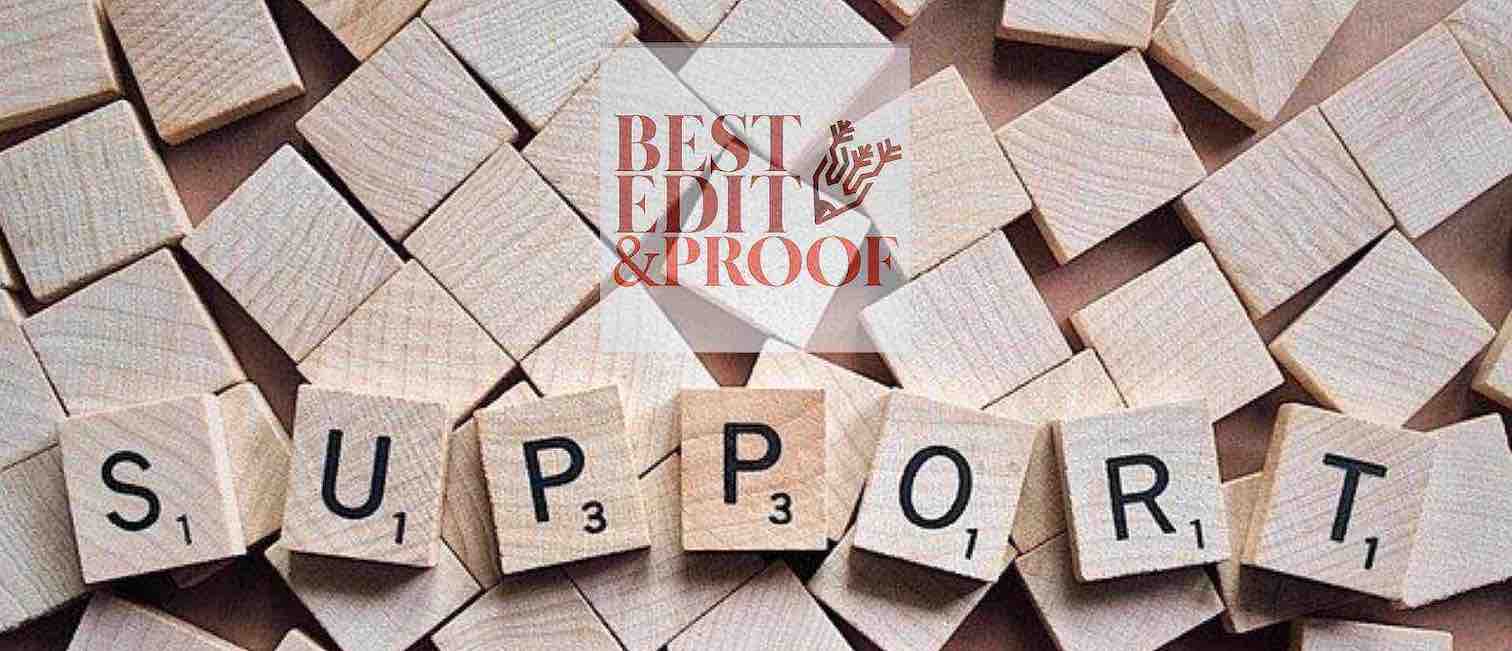 Stay tuned for updated information about editing and proofreading services!
Follow us on Twitter, LinkedIn, Facebook, Instagram, and Medium.
For more posts, click here.