In this article, you will learn how to heighten the probability of publishing your articles in high-ranking peer-reviewed journals. To give you an opportunity to practice proofreading, we have left a few spelling, punctuation, or grammatical errors in the text. See if you can spot them! If you spot the errors correctly, you will be entitled to a 10% discount.
Writing research articles might be tough. However, publishing articles in peer-reviewed journals is even tougher. Writing research articles for academic journals is as difficult as it is competitive. It's not just about writing a research paper extensively. Arranging and condensing the content to appeal to the reviewers' interests is also crucial. Skip on it, and there are high chances no editor will pay your article any attention, let alone forward it for publication.
From a career point of view and to also garner recognition among academia, publishing good articles in reputed journals is necessary for scholars. Even after one has come over the first hindrance — writing the research article — it is important to have a strategy to get that article published. In this guide, you will learn how to heighten the probability of publishing your articles.
Prep work before publishing articles
Publishing articles in any reputed journal is not an easy task. There are several factors that can affect the journal publication process. Hence, before proceeding to the publication part, make sure that your scholarly article is worth publishing. Below, you will find some writing tips that can be helpful for the publication process. Follow them to make sure that your journal article is up to the publishing standards.
1. Decide on a good layout
Before putting down your pen on the paper, organize your thoughts. First, decide on how you want to present your research. Make efforts to arrange the manuscript content neatly. This makes it easier to read and traverse. Good writing is equally about writing well and making it look good.
2. First write then scrutinize it
Don't edit a paragraph as soon as you write it. Write the entire article first and then do the cleanup. This allows you to maintain a consistent writing attitude throughout the article. Also, using helpful resources such as Oxford Learner's Dictionary or Thesaurus is suggested to improve your vocabulary.
3. Highlight your explanations
Make sure what you are trying to explain is clear to your target group. Your arguments should be the face of your article. If you're finding trouble in making a clear stand, providing some good examples will greatly help you write the proper way. You can go through hundreds of well-written research articles online and see how scholars highlight their arguments and statements in their work.
4. Get reviews from your scholar friends or colleagues
Before showcasing it to a wider audience, get your article a preliminary review. Show your friends and colleagues your article, get their feedback, and work on their suggestions.
5. Prioritizing editing and proofreading
Maintaining good grammar and language throughout a research article is not everyone's cup of tea. However, since research articles are important pieces of work, proofreading is a must. Meticulous editing and proofreading ensure that a research article is succinct, correct, and makes sense. Also, you can use some online tools to perform grammar checks on your manuscript.
Finally, considering how important editing and proofreading is, you should not make revisions to the document if you are unsure about your language skills. Instead, you can hire professional editors and proofreaders or get help from some friends or colleagues. They will ensure that your article is grammatically and contextually proper.

Moving on to publishing articles
Finally, you have your article all spruced up and ready to go out. Now it's time to get it into a reputable journal and have it garner some much-needed approbation.
Here are some pointers on how you can enhance the chances of publishing your article.
1. Search for the right journal
Trying to publish an international relations article in a science journal doesn't sit right. So, conduct some much-needed research to ensure you are submitting your work to the right journal.
2. Thoroughly read the submission instructions
Every journal has its submission guidelines, some of which are generic and others specific. Peruse them carefully and understand the submission procedure.
3. Face the brunt of rejection with a straight face
You got rejected. So what? Many scholars do. Does this mean you should stop? No way! There are various factors that can lead to your article getting rejected.
Here's what you can do if a journal rejects your research article.
Appeal the rejection

Try resubmitting your work after some fundamental revisions

Research more and rewrite

Rely on your research network

Finally, believe in yourself. Don't let the rejection get to your head.
Some additional help
Here we have some ancillary tips that you can leverage to increase your probability of getting published:
1. Write some reviews
Before getting your work published, try writing and publishing some insightful reviews or responses to others' works. It works wonders. Not only do you build a good rep among the readers, but you also understand the sentiments of other reviewers.
Many journals look for reviewers to make discussions interesting and worthwhile for the readers' time. In some cases, you can also get a free book for review. This can help you greatly in writing your article
2. Approach some published scholars
Having someone close by who has had their research works published is highly supportive. Apart from learning tips and best practices for publishing articles, you can also get a few recommendations.
3. Hiring the right professionals for editing and proofreading
For academic achievement, staying ahead of the pack is always a crucial issue. Taking advantage of professional academic editing and proofreading can help you reach your potential and increase the chances of your work being published in professional journals. This is probably the reason why academic editing and proofreading services have flourished in the academic field over the past decade. However, this domain is still inefficiently controlled and is often extremely problematic. The quality of services is extremely uneven, and the target groups of editing services, such as customers, peer-reviewed journals, institutions, and readers, maybe shackled by several fallacies. A reputed editing and proofreading service will improve not only your article's language but also the tone and delivery of the content.
Overview
Journal publication is not just highly beneficial for a scholar's career but also for the academic community. As such, countless hardworking students try their best to get published in prestigious journals. However, publishing articles in journals is not easy. There is no surefire strategy to get one's works published. Although one cannot control what the editors decide, they can always make sure that their work is up to the required standards. Hence, follow correct guidelines, abide by some much-suggested writing & formatting practices, and do not get afraid of failure.
If you need us to make your thesis and dissertation shine, contact us unhesitatingly!
Best Edit & Proof expert editors and proofreaders focus on offering manuscripts with proper tone, content, and style of academic writing, and also provide an upscale editing and proofreading service for you. If you consider our pieces of advice, you will witness a notable increase in the chance for your research manuscript to be accepted by the publishers. We work together as an academic writing style guide by bestowing subject-area editing and proofreading around several categorized styles of writing. With the group of our expert editors, you will always find us all set to help you identify the tone and style that your manuscript needs to get a nod from the publishers.
Formatting service
You can also avail of our assistance if you are looking for editors who can format your manuscript, or just check on the particular styles for the formatting task as per the guidelines provided to you, e.g., APA, MLA, or Chicago/Turabian styles. Best Edit & Proof editors and proofreaders provide all sorts of academic writing help, including editing and proofreading services, using our user-friendly website, and a streamlined ordering process.
Get a free quote for editing and proofreading now!
Visit our order page if you want our subject-area editors or language experts to work on your manuscript to improve its tone and style and give it a perfect academic tone and style through proper editing and proofreading. The process of submitting a paper is very easy and quick. Click here to find out how it works.
Our pricing is based on the type of service you avail of here, be it editing or proofreading. We charge on the basis of the word count of your manuscript that you submit for editing and proofreading and the turnaround time it takes to get it done. If you want to get an instant price quote for your project, copy and paste your document or enter your word count into our pricing calculator.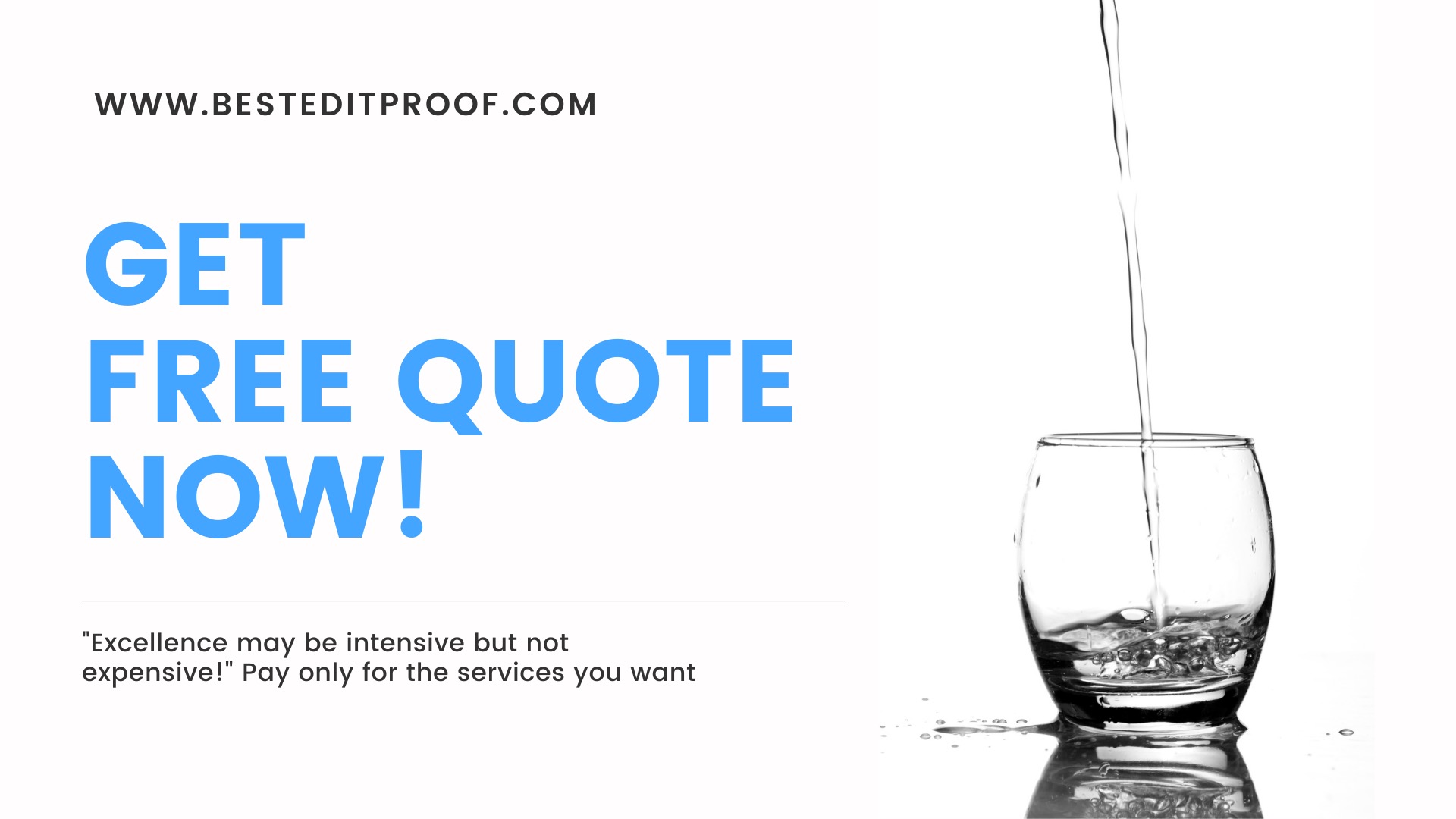 24/7 customer support | Live support
Contact us to get support with academic editing and proofreading. We have an active live chat module to offer you direct support along with qualified editors to refine and furbish your manuscript.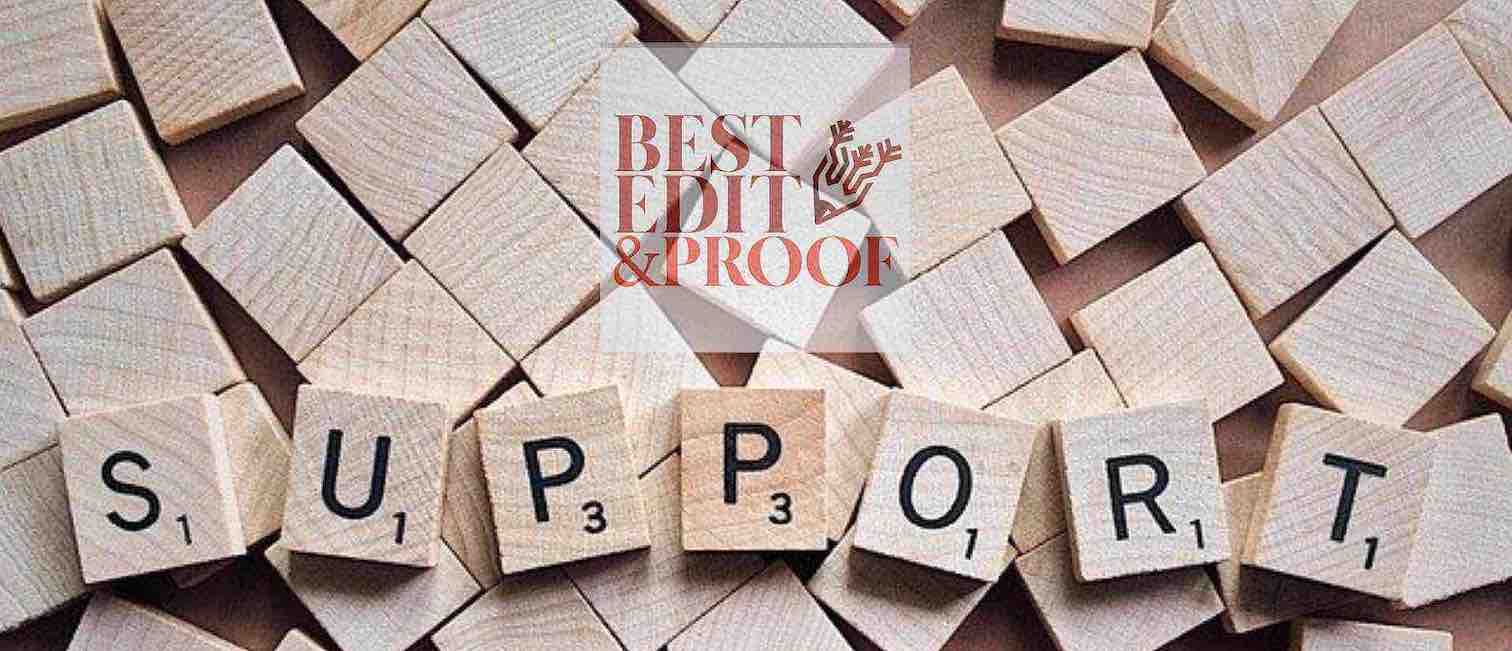 Stay tuned for updated information about editing and proofreading services!
Follow us on Twitter, LinkedIn, Facebook, Instagram, and Medium.
For more posts, click here.