Blog writing is an effective way to share your knowledge and ideas with your target group. Here you can dive deep and talk about your favorite topics, showcase your expertise and attract an audience or readers interested in your work. However, creating a perfect blog post can sometimes get overwhelming – from choosing the right topics to selecting the proper format for your articles to picking images that generate interest and engagement, it's no less than a task. Hence, here is a brief guide to help you with the process of blog writing and craft strong blog content that effectively communicates your ideas.
What is blog writing?
Blog writing refers to any self-published content, be it an article, news piece, or guide. A blog post usually covers a specific topic, is educational in nature, and contains different media types like images, videos, and interactive charts. A blog can be a segment of a website or a separate website of its own.
Blogging can serve multiple purposes. It can be used to publish insights and views on any subject of your expertise and connect to the relevant audience. As a business, blogging can help you fetch potential clients and rank your website higher in Google SERPS. It can be a perfect place to showcase your writing!
All set to get started with blog writing? Follow these simple steps to write the best blog post that effectively reaches your target audience:
1. Create an outline for your blog
Before you sit down to write your blog, make sure to create an outline of what will go into your blog post. For this, start by choosing a topic that interests you and can easily and passionately write about. If your blog is associated with your business, think of topics that can provide value to your target audience and promote your business at the same time.
Hereafter, conduct your research on your chosen topic, collect and check the facts and decide on a catchy headline that'll go with your blog. You can either first decide on your final deadline before starting your post or write your blog post and see what fits the content at the end.
2. Choose an attractive topic
While writing the blogs, it is important to choose the most attractive, popular, or recent ongoing topic for your blog. This drives more traffic to your blog page. After selecting the right topic, you need to create a proper outline for your blog.
However, blog writing needs proper research for the chosen topic. There should be no errors or wrong facts in the content. Therefore, before finalizing the topic, you must check the facts carefully.
3. Write your post
Now that you've created an outline, conducted your research, and decided on a headline, it's time to get into the actual writing process. Here, note that your writing style and format is the part that grabs the reader's attention and keeps them hooked to the end. Meanwhile, also, make sure to thoroughly edit and proofread your document before publishing it. This will help avoid any errors that may affect the quality of your blog post.
4. Maintain the flow in your blog writing
The key to a great article is to add a good flow to it. You can use words like however, therefore, so and others at the beginning of the consecutive sentences start of a paragraph to establish a flow in your blog writing. Furthermore, it is also necessary to add a progression to your writing to make it more interesting, and readers are more likely to find your writing intriguing.
5. Use SEO techniques in blog writing
Search engine optimization (SEO) is an excellent tool that helps you in ranking your website. The ranking is a very important factor for companies with websites as it allows them to display their content to a larger audience visiting the search engine. There are a lot of tools available online that will help you evaluate the optimization of your blog. In addition to it, you need to take a small course on SEO to be well versed in the concept.
6. Add relevant images to enhance your blog post
Images make your blog visually appealing and help break up the text to give the readers short breaks while they go through your content. Moreover, illustrations allow readers to visualize the points that you're making in the text so that they can have a better understanding of what they read. You can include illustrations that best present your topic and add life to your blog post.
7. Give a strong call to action to your readers
A call to action (CTA) is a short message that tells your audience to do something. In a blog post, this can be to leave a comment, subscribe to your newsletter, or make an online purchase. Herein, you can make specific requests and create a sense of urgency to motivate the readers to take action. A strong call to action can not only help bring heavy traffic to your website but it can also help you find your potential customers.
8. Make sure to edit and proofread
Once you're done writing, read the draft carefully. While at it, take notes of areas where your writing feels excessively wordy or choppy. Meanwhile, you can also try reading your post aloud to check the sentence flow and determine how it may sound to the reader. Editing and proofreading will ensure to have an error-free blog post that best communicates your ideas.
Tips for blog writing
Here are some tips to help you write a great blog post:
Use SEO strategies in your blog to reach a wide audience.

Maintain a fairly conversational tone throughout your blog.

Keep the sentences short and paragraphs shorter.

Illustrate your points with images.

Know your audience

Write compelling headlines.
Blog writing is all about getting your ideas the attention they deserve. Writing an effective blog post is a skill that one can learn with practice and perseverance. So, get your powerful words and ideas into play and craft the perfect blog post with this ultimate guide. While at it, don't forget to promote your blog on social media, email list, or elsewhere in your network.
How to write an argumentative essay: Synopsis
Like most other essays, argumentative essays serve the purpose of convincing the readers of their stand. However, the method of persuasion in argumentative pieces is more objective owing to the inclusion of logical data. Also, due to the immense research required, argumentative essays demand proper citations to avoid instances of plagiarism.
Therefore, scholars ascertaining how to write an argumentative essay should implement the above steps to ensure their essays are persuasive and in line with the accepted standards.
If you need us to make your manuscript shine, contact us unhesitatingly!
Best Edit & Proof expert editors and proofreaders focus on offering manuscripts with proper tone, content, and style of academic writing, and also provide an upscale editing and proofreading service for you. If you consider our pieces of advice, you will witness a notable increase in the chance for your research manuscript to be accepted by the publishers. We work together as an academic writing style guide by bestowing subject-area editing and proofreading around several categorized writing styles. With the group of our expert editors, you will always find us all set to help you identify the tone and style that your manuscript needs to get a nod from the publishers.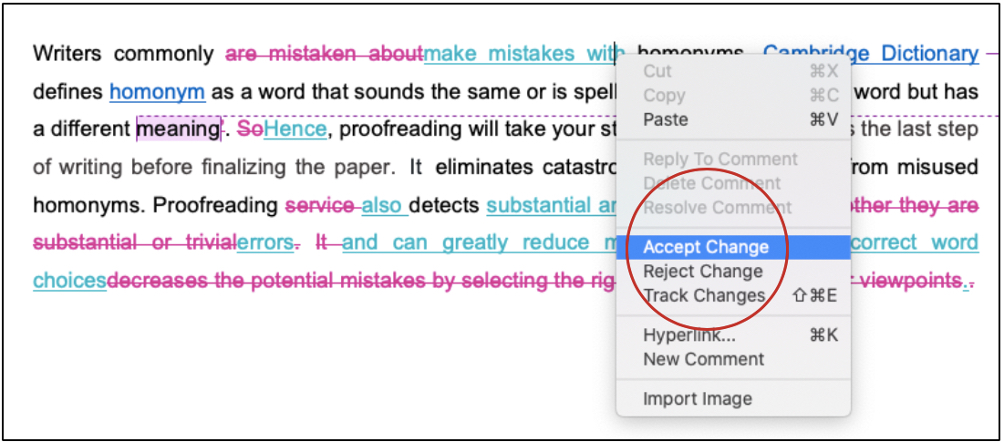 English manuscript formatting service
You can also avail of our assistance if you are looking for editors who can format your manuscript, or just check on the particular styles for the formatting task as per the guidelines provided to you, e.g., APA, MLA, or Chicago/Turabian styles. Best Edit & Proof editors and proofreaders provide all sorts of academic writing help, including editing and proofreading services, using our user-friendly website, and a streamlined ordering process.
Get a free quote for editing and proofreading now!
Visit our order page if you want our subject-area editors or language experts to work on your manuscript to improve its tone and style and give it a perfect academic tone and style through proper editing and proofreading. The process of submitting a paper is very easy and quick. Click here to find out how it works.
Our pricing is based on the type of service you avail of here, be it editing or proofreading. We charge on the basis of the word count of your manuscript that you submit for editing and proofreading and the turnaround time it takes to get it done. If you want to get an instant price quote for your project, copy and paste your document or enter your word count into our pricing calculator.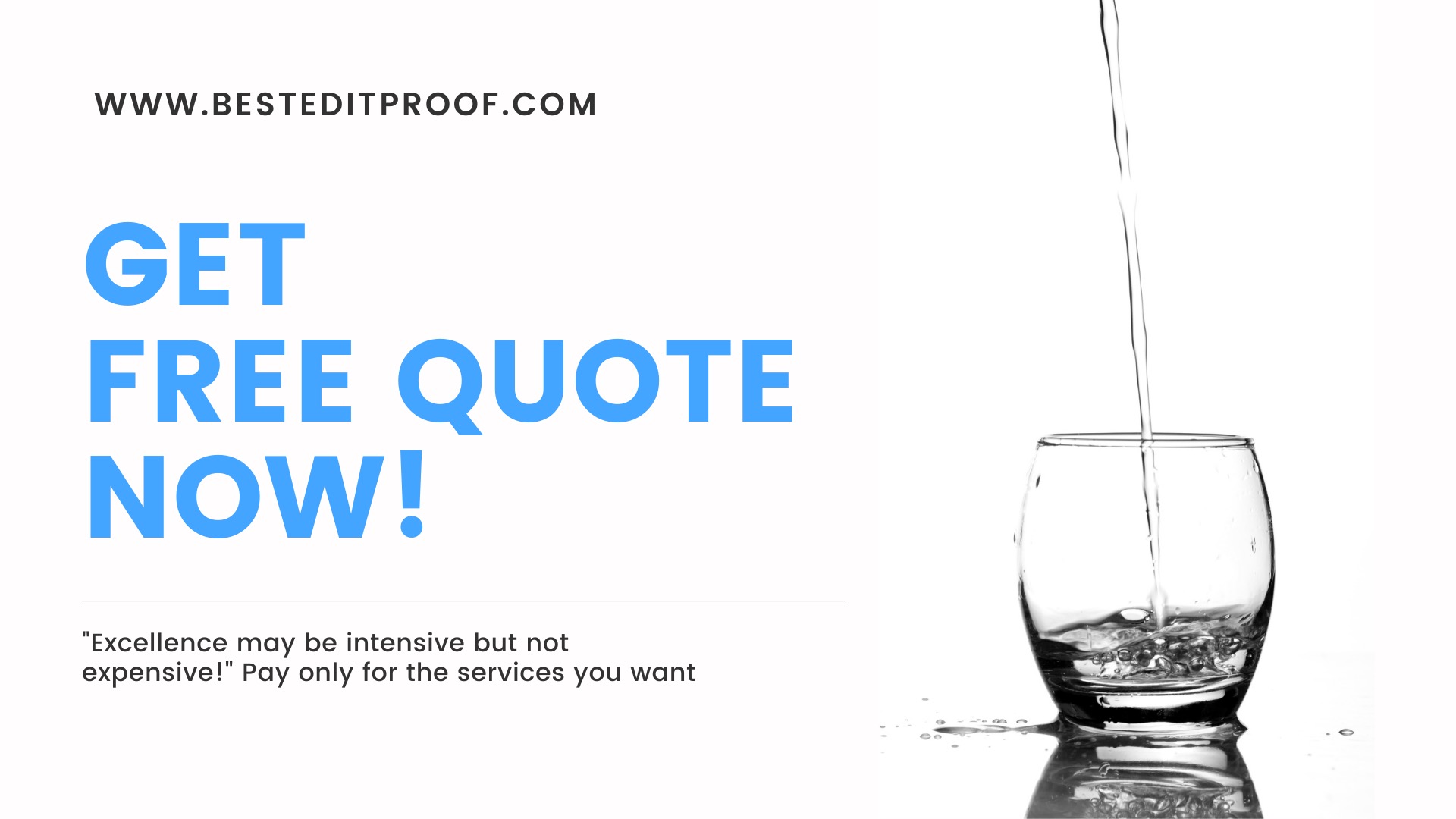 24/7 customer support | Live support
Contact us to get support with academic editing and proofreading. We have a 24/7 active live chat mode to offer you direct support along with qualified editors to refine and furbish your manuscript.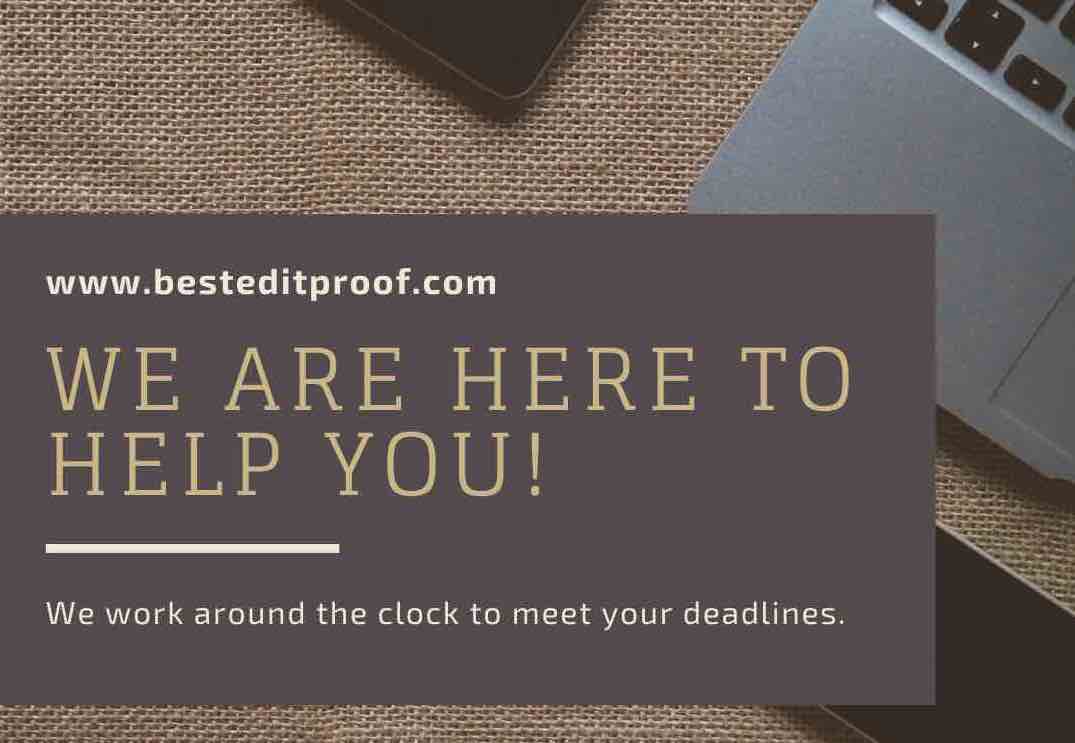 Stay tuned for updated information about editing and proofreading services!
Follow us on Twitter, LinkedIn, Facebook, Instagram, and Medium.
For more posts, click here.
This article discusses 8 effective tips for blog writing. To give you an opportunity to practice proofreading, we have left a few spelling, punctuation, or grammatical errors in the text. See if you can spot them! If you spot the errors correctly, you will be entitled to a 10% discount.