From the moment you started on your work, people advised you to rely on academic editing and proofreading services. But now that you are done with your work, and it is finally time for you to take advice, you realize you don't really know much about academic editing.
Well, you are not the only one in such a situation, and trust us when we tell you that there have been more than a few up that boat. So, instead of fretting about it, why don't you read this article that we have here for you?
This guide is all-in-one for individuals like you who need to rely on academic editing and proofreading services but haven't a clue how things are done. We have noted down why you need these services, what happens through the processes, and how you can find a reliable editing and proofreading service provider. If that covers it all, let us start, shall we?
Why do you need academic editing?
Editing is an important phase of the writing process, no matter what kind of work you are doing. If you are writing something, you need to edit it. Such a statement is especially true for academic writing. Academic writing requires attention to style, format, language, tone, structures besides the basics like correct grammar and proficiency in writing.
What academic editing does is help you ensure that your work is proficient and is in its best form. An academic editor will go through your work various times, addressing errors and refining it so that the result is professional, error-free, precise, relevant, and can communicate the message without complications.
People mostly assume that they can edit and proofread their work on their own without relying on professional services. Yes, you can do that. But being anywhere near good as an editor takes time and practice.
But, if you approach a professional, you will not only get your edits done faster, you will also be able to rely on their experience, knowledge, and prolificacy.
Therefore, academic editing is nothing more than a process that helps refine your work. The reason why you should opt for it is that it helps your work reach its true potential.
A breakdown of academic editing and how it is done
Let us now quickly go over what is the process behind academic editing.
1. Style guide check
First and foremost, your editor will take time to ensure that your work adheres to the required style guide. A style guide is, as you may know, a standard guideline or manual for writing, formatting, and designing a piece of writing in a certain manner.
It provides you with rules and regulations on how you should write. Every journal or university has its style guide, and your editor will ensure that your work follows it.
2. Structure and flow check
Your editor will then start editing your work by closely following the structure and flow of your work. It is not always possible to maintain a proper flow and rhythm in your writing while you are in the middle of your study or research.
Therefore, your editor ensures that your work has proper structure and flow by looking out for the following things — clarity, logic, purpose, cohesion, and repetition.
3. Basic grammar and spelling check
Of course, no academic editing is complete without a thorough grammar and spelling check. This is one of the basics of editing, and your editor will ensure that your work is grammatically correct, with the right tones and intonations, wherever needed.
4. Specific journal condition check
Lastly, your editor will go over your work based on the intended purpose of your work. If you are hoping to submit your work to a journal, they must have particular requirements. Your editor will edit your work based on those particular requirements.
A tip: It is better to follow a few previously published works of the journal that you are submitting to. Also, make sure you have a list of all the conditions and write your article accordingly. This will help you save more time on editing.
How to recognize good academic editing services
Now that you know what academic editing is, why it is important, and what exactly happens under it, we will now quickly give you a few tips that will help you choose the right services.
What are the qualifications of the editors? Do they have certified and experienced editors?

How efficiently do they handle customer service and feedback responses? Are they willing to listen to you? Do they provide live support?

What are their complaint and refund policies?

What are their domains or page authority scores?

Do they provide a secure payment process?

Is the service they provide secure and confidential?

Are data protected by 256-bit SSL?

Do they provide free revision with custom requests to ensure client satisfaction?

Is there editor/proofreader and client interaction? Can you communicate well with them?

Do they provide a certificate of editing and proofreading?
These are a few tips that can help you land a good academic editing service. Now that you know, you might as well go ahead and get started with your academic editing.
If you need us to make your manuscript shine, contact us unhesitatingly!
Best Edit & Proof expert editors and proofreaders focus on offering manuscripts with proper tone, content, and style of academic writing, and also provide an upscale editing and proofreading service for you. If you consider our pieces of advice, you will witness a notable increase in the chance for your research manuscript to be accepted by the publishers. We work together as an academic writing style guide by bestowing subject-area editing and proofreading around several categorized writing styles. With the group of our expert editors, you will always find us all set to help you identify the tone and style that your manuscript needs to get a nod from the publishers.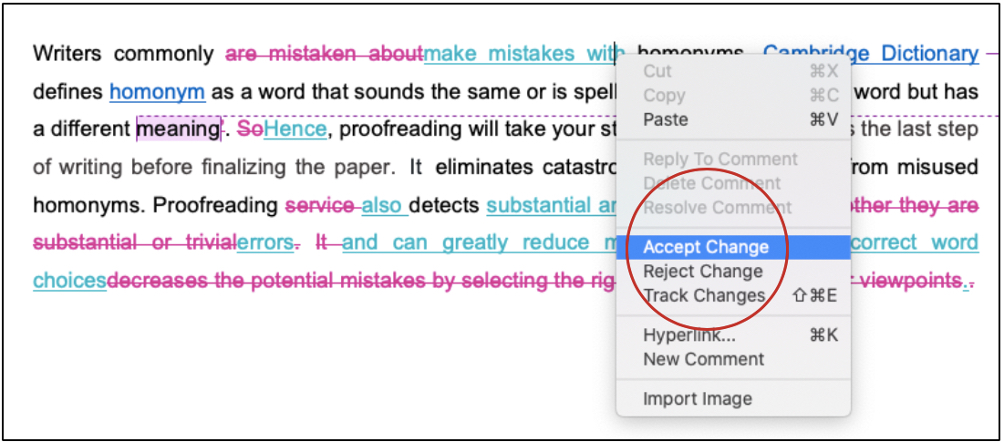 English manuscript formatting service
You can also avail of our assistance if you are looking for editors who can format your manuscript, or just check on the particular styles for the formatting task as per the guidelines provided to you, e.g., APA, MLA, or Chicago/Turabian styles. Best Edit & Proof editors and proofreaders provide all sorts of academic writing help, including editing and proofreading services, using our user-friendly website, and a streamlined ordering process.
Get a free quote for editing and proofreading now!
Visit our order page if you want our subject-area editors or language experts to work on your manuscript to improve its tone and style and give it a perfect academic tone and style through proper editing and proofreading. The process of submitting a paper is very easy and quick. Click here to find out how it works.
Our pricing is based on the type of service you avail of here, be it editing or proofreading. We charge on the basis of the word count of your manuscript that you submit for editing and proofreading and the turnaround time it takes to get it done. If you want to get an instant price quote for your project, copy and paste your document or enter your word count into our pricing calculator.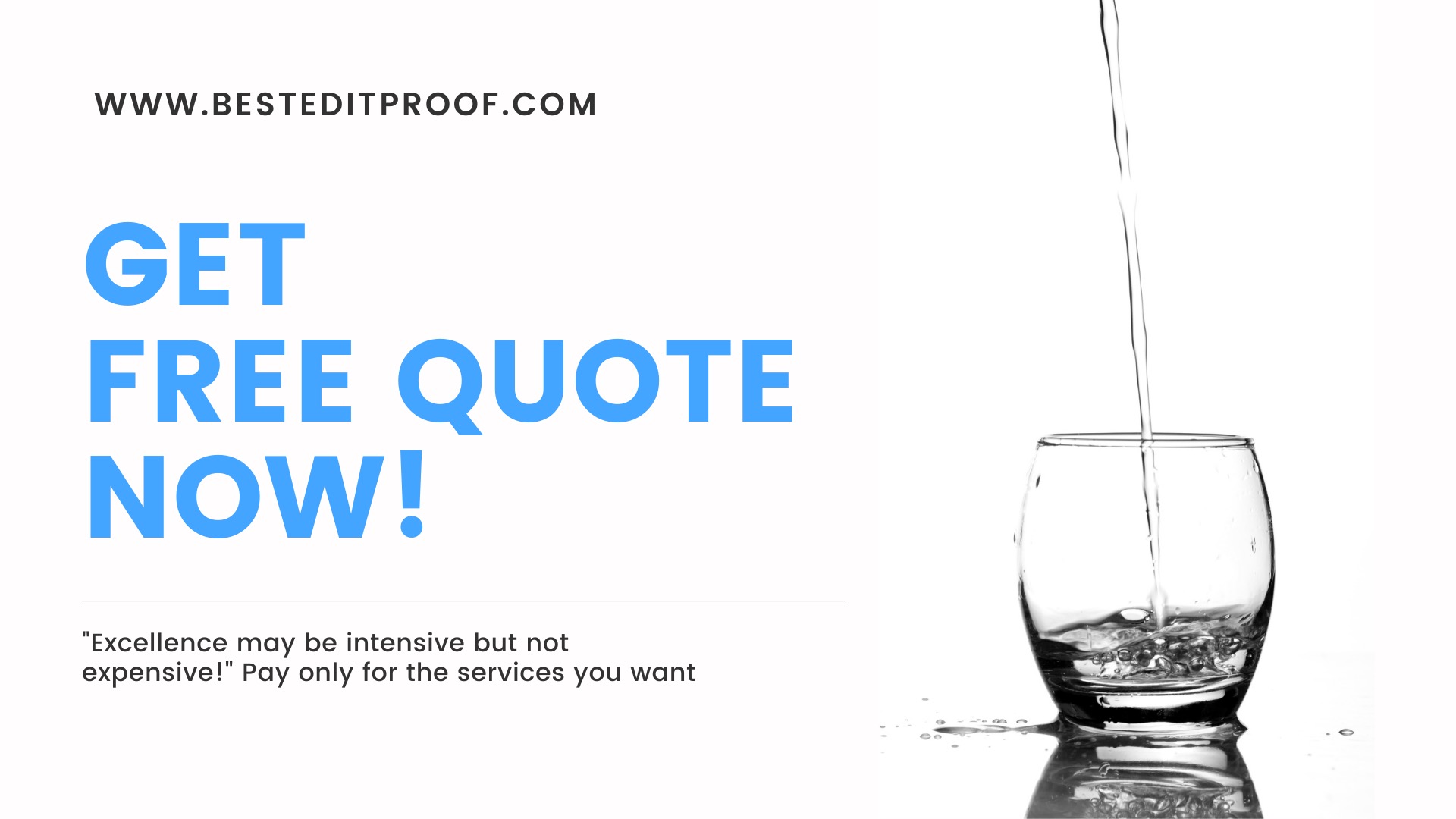 24/7 customer support | Live support
Contact us to get support with academic editing and proofreading. We have a 24/7 active live chat mode to offer you direct support along with qualified editors to refine and furbish your manuscript.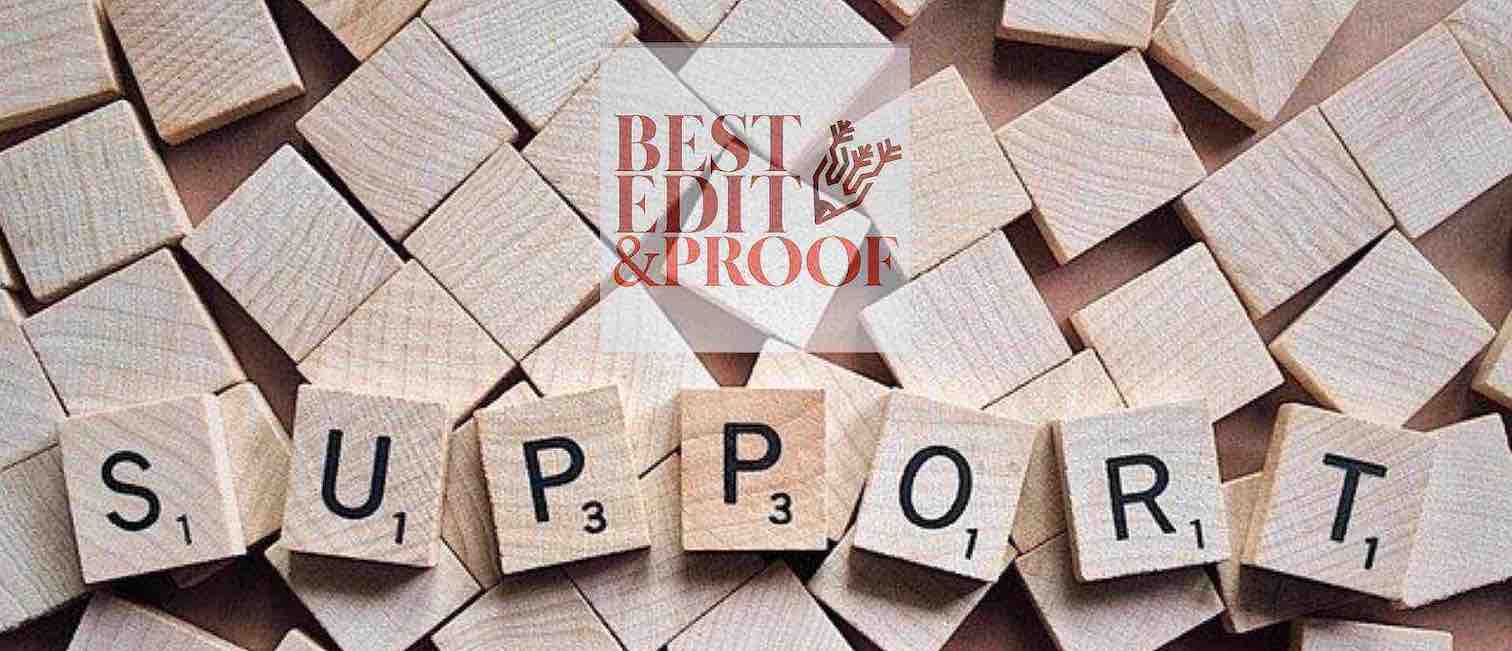 Stay tuned for updated information about editing and proofreading services!
Follow us on Twitter, LinkedIn, Facebook, Instagram, and Medium.
For more posts, click here.
This article discusses the main features of academic editing and proofreding. To give you an opportunity to practice proofreading, we have left a few spelling, punctuation, or grammatical errors in the text. See if you can spot them! If you spot the errors correctly, you will be entitled to a 10% discount.