Proofreading and editing services play a crucial role in academic writing. Any scholarly written document needs to be edited or proofread before final submission or publication in a journal. You can, of course, self-edit and proofread, but it is always a better alternative to rely on professional services. In this case, consulting a professional proofreading and editing service to make your academic work flawless and more attractive is a smart decision. The reason is simple — these individuals are experts at what they do and will have the extra bit to offer to you for your work to be its best form. However, one of the main concerns people have while going for these services is that they are not aware of how much they will cost or what the pricing strategy is.
In this article, we will offer you a detailed guide of how much professional editing and proofreading services cost, their pricing strategies, and what kind of budget you should consider if you ever want to avail of editing and proofreading services.
How are editing and proofreading services priced?
We will start with the tricky question first. The reason why it is a tricky question is that different service providers have their way of charging for their services. While some providers go by words or a particular number of words, others go by hours or even pages. There are other services as well that ask you to send in a sample or ask you to describe your work in detail to give you an estimate.
So how do you understand which service to opt for and which service will be within your budget? The best thing to do here is to get an estimate from multiple companies and compare them to see which service is more affordable. Such service providers usually offer to provide you with an instant quotation so that you understand what kind of price you will need to pay.
Also, most services have price calculators right on their websites to help you understand what kind of a figure you are looking at for editing and proofreading your document. This helps to maintain transparency and simplify the process. All you will need to enter is the number of words, the kind of document you want to edit and proofread, and the type of service: editing or proofreading.
How much do editing and proofreading services cost?
Editing and proofreading services can be charged based on different factors, and they can vary from company to company. But how much do they cost, even if it's an estimate? We will look at different charging methods and their estimated costs individually.
1. Pricing as per hour
Per-hour basis is usually the strategy that most freelancers use. However, there are a few catches here:
You will only know how much you will have to pay (exact) after the work is done, as there is no way of saying how long the editing or proofreading will take

If the work is not satisfactory, and there is no way you will be able to tell, you will have to get your document edited again through someone else.
Editing or proofreading by the hour can cost anywhere between $10 to $100, as it will depend on the skills and experience of the editors and proofreaders. Also, these charges are variable in different countries and project types.
Being reliable proofreading and editing service, we can tell you that hourly proofreading and proofreading services can be risky. Proofreading and editing require time and patience. Editors even can't forecast the exact time required to proofread or edit any scholarly written document. In this case, if you value your money, you should be more aware while hiring an hour-based service.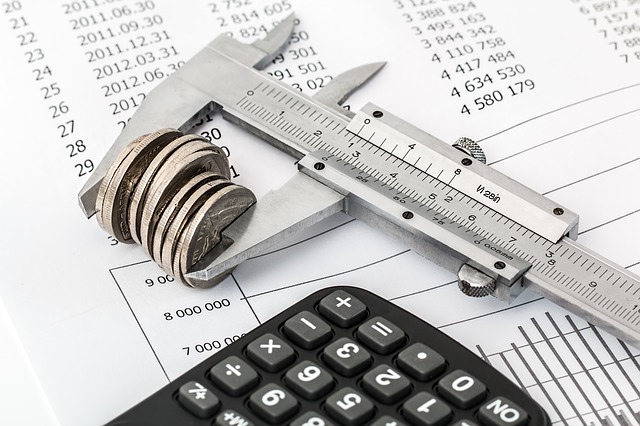 2. Pricing as per word
Most editing and proofreading services adopt this strategy as their standard go-to method. The range varies from $0.01 to $0.10, depending on the type of editing and proofreading that you require. Within this range, you may easily get the standard editing and proofreading revisions. However, if there is a particular type of editing you are looking for, for example, line editing, structural editing, or such, then the prices may differ accordingly.
There are also other factors that editing and proofreading services will take into consideration. Some of them include the type of document and turnaround time. All these factors together will make up the total amount.
For instance, if you need 1000 words to be proofread in 5 days, it may charge you approximately $25. Here, the charge per word also depends on the turnaround time you expect. If you need the same project in 10 or 15 days, the charges may reduce as per the pricing policy of the proofreader and editor you hire.
3. Pricing as per the type of document
Some proofreading and editing firms determine the service charge as per the type of document, whereas service providers like Best Edit & Proofcharge similar prices irrespective of the type of document, whether you have written a personal essay, a thesis, dissertation, or a research paper. These services are especially important for non-native English speakers.
4. Pricing as per word count and turnaround time
It is one of the most common ways of charging proofreading and editing services. Most professional proofreaders and editors charge per word and turnaround time. Pricing as per word count is completely aligned with the turnaround time. Generally, the cost per word count depends on the types of services and turnaround time.
Suppose you need 1000 words to be proofread in 5 days; it may charge you approximately $25. Here, the charge per word also depends on the turnaround time you expect. If you need the same project in 12 hours or 1 day, the charges will be about $54 and $40, respectively.
5. Pricing based on the type of service (editing or proofreading)
Pricing based on the type of service is also very common in the proofreading and editing industry. Many people have a misconception that proofreading and editing are the same services. Well, both services are interlinked but not similar.
Generally, a proofreader checks all the usage of grammar, wrong spelling, incorrect punctuation, and other general things. On another side of the coin, editors rectify core writing issues such as sentence construction, readability, and academic tone. Naturally, editing charges are higher than just proofreading. Where proofreading service demands $25/1000words (10 days TAT), editing service may cost approximately $29/1000words (10 days TAT).
What is Best Edit & Proof editing and proofreading pricing policy?
At Best Edit & Proof, we have kept our pricing policy very simple and straightforward. Our pricing policy relies on the following three basic parameters: number of words, turnaround time, and type of service (proofreading or editing). Our very competitive prices are set at a flat rate per thousand words, so you will know in advance precisely how much the job will cost. The price you are quoted remains unchanged irrespective of the complexity of the document or the volume of corrections needed.
We have customized pricing policies for different services based on the turnaround time. You may check our price from our personalized price section by inserting your requirements. We don't enjoy any hidden charges.
Why should you rely on Best Edit & Proof?
Best Edit & Proof don't believe in making fake promises. Along with having flat pricing policies, we have a team of experienced and qualified editors with us. Whether it is proofreading or editing, we assure flawless service. Give your written paper more clarity and customized tone as per its requirements with us.
Conclusion
As you try to go for the right editing and proofreading services, you need to keep a ton of things into consideration. So here is what you can do — first, try to narrow down a few services that you think are good, then try comparing their prices by asking for price quotations.
If you need us to make your manuscript shine, contact us unhesitatingly!
Best Edit & Proof expert editors and proofreaders focus on offering manuscripts with proper tone, content, and style of academic writing, and also provide an upscale editing and proofreading service for you. If you consider our pieces of advice, you will witness a notable increase in the chance for your research manuscript to be accepted by the publishers. We work together as an academic writing style guide by bestowing subject-area editing and proofreading around several categorized writing styles. With the group of our expert editors, you will always find us all set to help you identify the tone and style that your manuscript needs to get a nod from the publishers.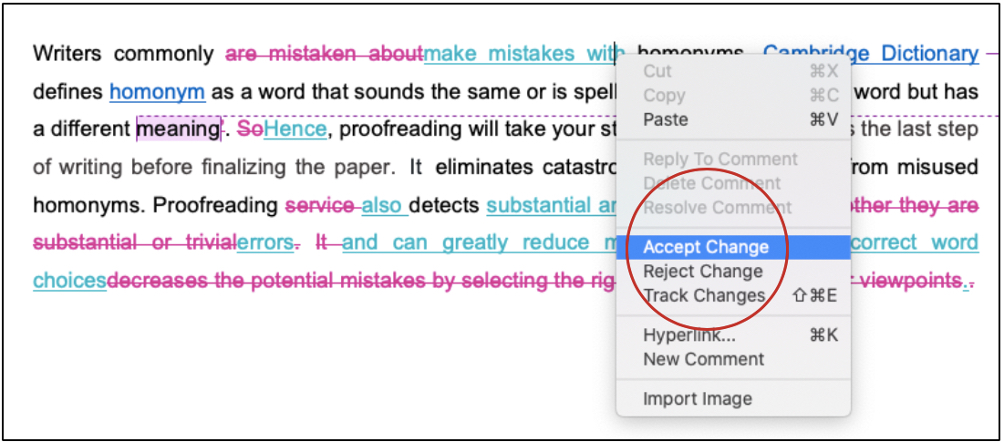 English manuscript formatting service
You can also avail of our assistance if you are looking for editors who can format your manuscript, or just check on the particular styles for the formatting task as per the guidelines provided to you, e.g., APA, MLA, or Chicago/Turabian styles. Best Edit & Proof editors and proofreaders provide all sorts of academic writing help, including editing and proofreading services, using our user-friendly website, and a streamlined ordering process.
Get a free quote for editing and proofreading now!
Visit our order page if you want our subject-area editors or language experts to work on your manuscript to improve its tone and style and give it a perfect academic tone and style through proper editing and proofreading. The process of submitting a paper is very easy and quick. Click here to find out how it works.
Our pricing is based on the type of service you avail of here, be it editing or proofreading. We charge on the basis of the word count of your manuscript that you submit for editing and proofreading and the turnaround time it takes to get it done. If you want to get an instant price quote for your project, copy and paste your document or enter your word count into our pricing calculator.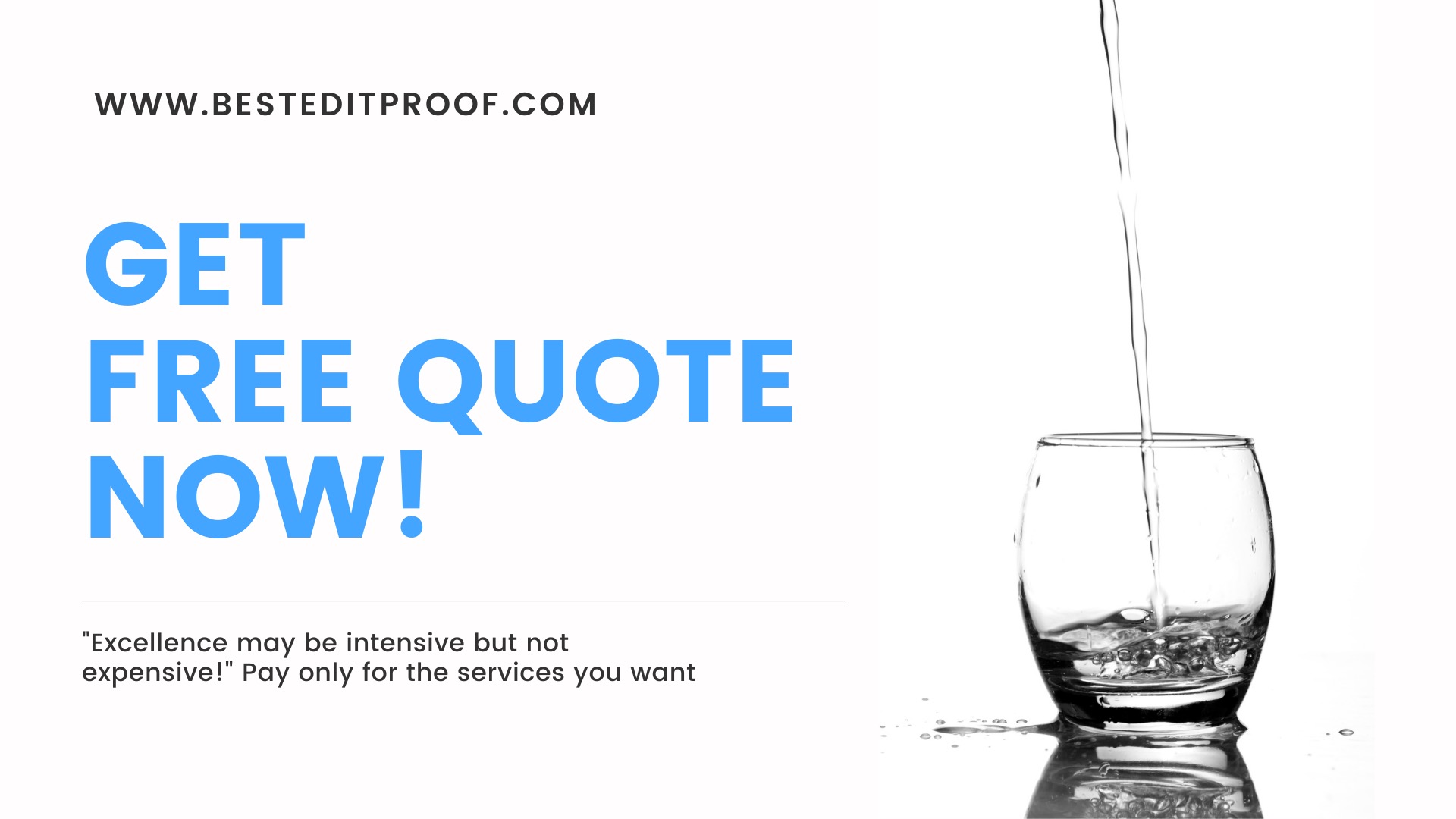 24/7 customer support | Live support
Contact us to get support with academic editing and proofreading. We have a 24/7 active live chat mode to offer you direct support along with qualified editors to refine and furbish your manuscript.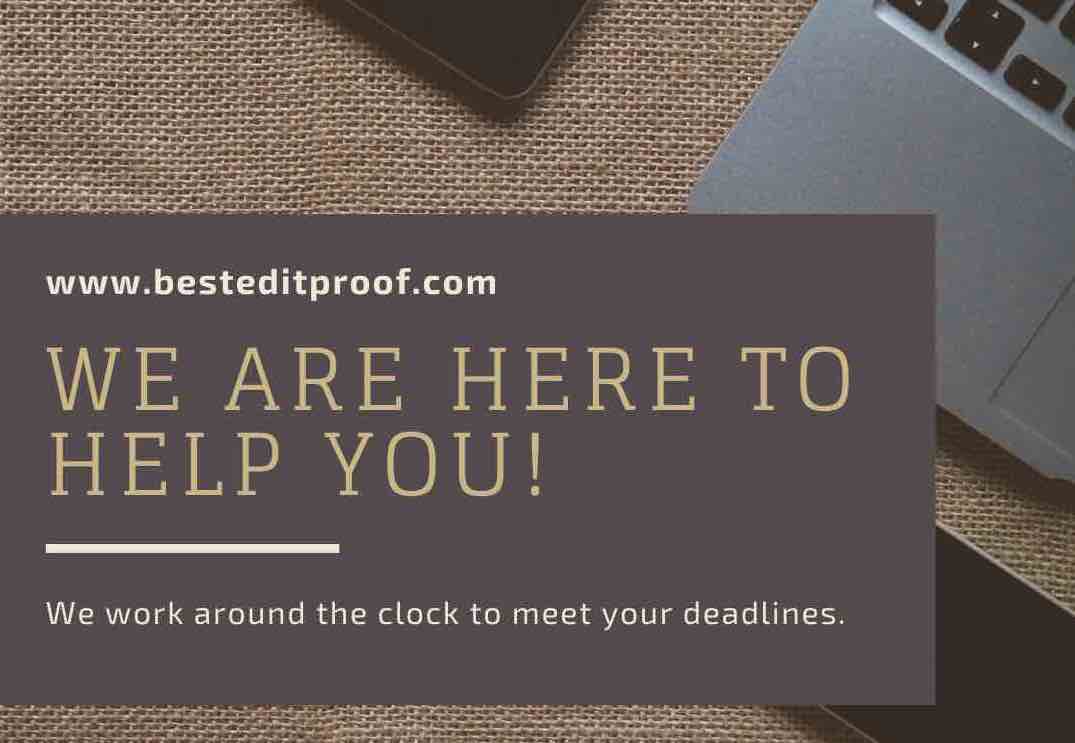 Stay tuned for updated information about editing and proofreading services!
Follow us on Twitter, LinkedIn, Facebook, Instagram, and Medium.
For more posts, click here.
In this article, we will offer you a detailed guide of how much professional editing and proofreading services cost and the main pricing strategies. To give you an opportunity to practice proofreading, we have left a few spelling, punctuation, or grammatical errors in the text. See if you can spot them! If you spot the errors correctly, you will be entitled to a 10% discount.