This guide discusses the most common citation mistakes in academic studies. To give you an opportunity to practice proofreading, we have left a few spelling, punctuation, or grammatical errors in the text. See if you can spot them! If you spot the errors correctly, you will be entitled to a 10% discount.
The study in any academic field is about authenticity. The reliability of information is the essence of any academic paper. Whether you are writing a research paper or an essay, keeping the information authentic enhances the acceptance of your article in any scholarly journal. One of the best ways to enhance the authenticity of your research paper is proper citation. Citation is the backbone of any academic writing process and strengthens the reliability of information used in a scholarly paper.
Being a proofreading and editing service provider, we often find researchers making common citation mistakes in their research papers. Well, making mistakes is normal, but repeating the same mistakes is not accepted. Recognizing the gravity of the situation, we here bring the list of common errors students or researchers make while citing sources.
1. Failing to build a correlation between citation and reference list
Understanding the contrast between citation and referencing is important. Citation can be used in the entire body of the research paper. However, the reference list is added at the end of the paper. However, researchers often make mistakes by removing some parts of references from the end, or sometimes, they attach more sources just to make the reference list lengthy. Take note that any reference or citation you use should complement each other. Failing to build a correlation between citation and reference refers to entire mismanagement in this part.
2. Making mistakes while inserting page numbers
When a student is quoting any information from somewhere, it is essential to put the page numbers in the bracket. Recording the page number in order helps researchers organize any information systematically. Suppose a reviewer wants to check the information or quotation you have mentioned; page numbers will help them to do so. Researchers or students should always keep their ground clear.
3. Using outdated or wrong information
Any information that might be true 20–30 years ago may not be appropriate for today's society. The world is evolving every day. Therefore, the information gets updated regularly. Therefore, when a researcher is citing information, he or she must ensure that the information is recent, authentic, and relevant. We often notice that people cite from Wikipedia, but it can't be considered a trusted source. Rather, you can use trusted databases such as Google Scholar, ScienceOpen, DOAJ. However, ensure that information is not outdated.
· 10 Free Online Journal and Research Databases for Researchers
· Top 5 Free Online Journal and Research Databases for Academics
4. Not citing in alphabetical order
Citation used in an academic research paper must be put in alphabetical order. The reference list used at the end of your paper must be alphabetized like the citation used in the body. However, the condition may vary in the case of different referencing styles but using alphabetical order remains intact.
5. Merging different citation styles
In academic writing, there are different referencing styles such as Harvard, MLA, Chicago, APA. Every referencing style possesses its set of rules. Suppose your university specifically directs you to use MLA referencing style, your entire paper, including citations and references, should follow the MLA format. However, researchers often make common mistakes by mixing up two different styles that lead to complete mismanagement. Therefore, it is always a wise decision to get the entire paper checked by expert editors.
· Citation Styles | Which Citation Style Should I Use?
· Importance of Academic Referencing and Citing
· How to Cite Sources in APA Referencing Style | With APA 7th Edition Update
· APA Manual 7th Edition: The 9 Most Important Changes

6. Improper punctuation
In the previous paragraph, we have mentioned why it is necessary to use the right citation styles. However, the same goes for punctuation. Any errors in placing punctuation may violate the citation guidelines. Many examiners are strict about the use of punctuation marks. In this case, a professional proofreader can help you rectify any punctuation errors. Click here to see the most common punctuation errors in academic writing.
7. Making mistakes while using et al.
In academic writing, et al. is used to limit the usage of names of the multiple authors. Suppose an article or book is written by six authors, using all the names does not look good and moreover, it consumes more space. Therefore, if the numbers of authors exceed two, et al. needs to be used. However, the use of et al. may vary in different referencing styles. Make sure to follow the guidelines of the particular referencing styles instructed by the university or your target journal.
For instance, in APA style, for a source with three or more authors, list the first author's last name and "et al." for all citations, including the first citation. Note that this rule has changed from APA 6th Edition guidelines on using "et al." which recommend listing all author names in the first citation up to five authors but then using "et al." for the second and subsequent citations.
8. Lack of reference where it requires
Many parts of the academic essay or article require references. For example, suppose you are talking about a particular statement, you can't leave the phrase like "According to the study…" or "Research proves..." without clarifying the ''Studies'' or ''Research.'' In such cases, please give proper references to justify the studies or research.
9. Avoiding experts' assistance in proofreading and editing
Many students and researchers ignore this part, and as a result, they have to face rejection or poor grades. Gathering authentic information from scholarly journals and citing the information is a hectic job. Moreover, researchers need to make the right use of punctuation, proper referencing and citation style, and even grammar. In this case, consulting experienced proofreading and editing service like Best Edit & Proof can help you get an error-free academic paper from every aspect, including citation and referencing.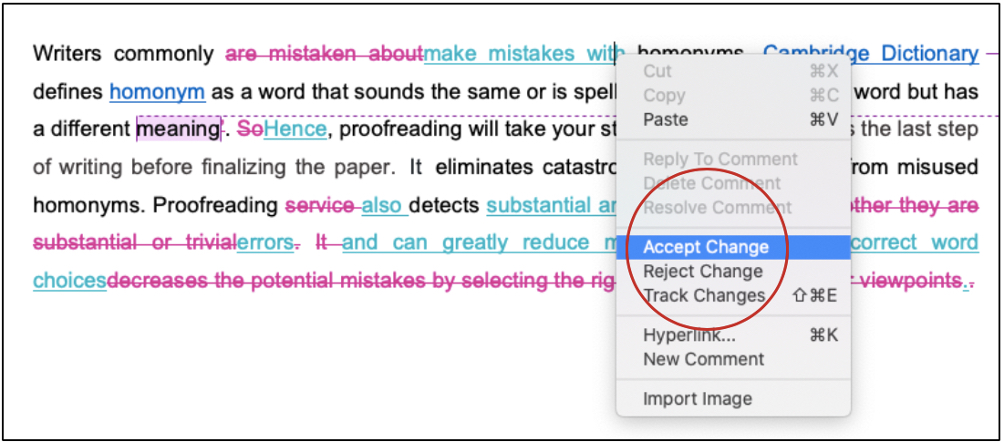 Do you need an expert to review and edit your manuscript?
Have you completed writing your manuscript? Do you want someone to review the entire article and make necessary changes if required? If yes, we bring the most trusted and efficient editing and proofreading services near you. At Best Edit & Proof, our experts will edit and proofread your papers to make necessary changes.
Best Edit & Proof expert editors and proofreaders focus on offering manuscripts with proper tone, content, and style of academic writing and also provide an upscale editing and proofreading service for you. If you consider our pieces of advice, you will witness a notable increase in the chance for your research manuscript to be accepted by the publishers. We work together as an academic writing style guide by bestowing subject-area editing and proofreading around several categorized styles of writing. With the group of our expert editors, you will always find us all set to help you identify the tone and style that your manuscript needs to get a nod from the publishers.
English manuscript formatting service
You can also avail of our assistance if you are looking for editors who can format your manuscript, or just check on the particular styles for the formatting task as per the guidelines provided to you, e.g., APA, MLA, or Chicago/Turabian styles. Best Edit & Proof editors and proofreaders provide all sorts of academic writing help, including editing and proofreading services, using our user-friendly website, and a streamlined ordering process.
Get a free quote for editing and proofreading now!
Kindly visit our order page if you want our subject-area editors or language experts to work on your manuscript to improve its tone and style and give it a perfect academic tone and style through proper editing and proofreading. The process of submitting a paper is very easy and quick. Click here to find out how it works.
Our pricing is based on the type of service you avail of here, be it editing or proofreading. We charge on the basis of the word count of your manuscript that you submit for editing and proofreading and the turnaround time it takes to get it done. If you want to get an instant price quote for your project, copy and paste your document or enter your word count into our pricing calculator.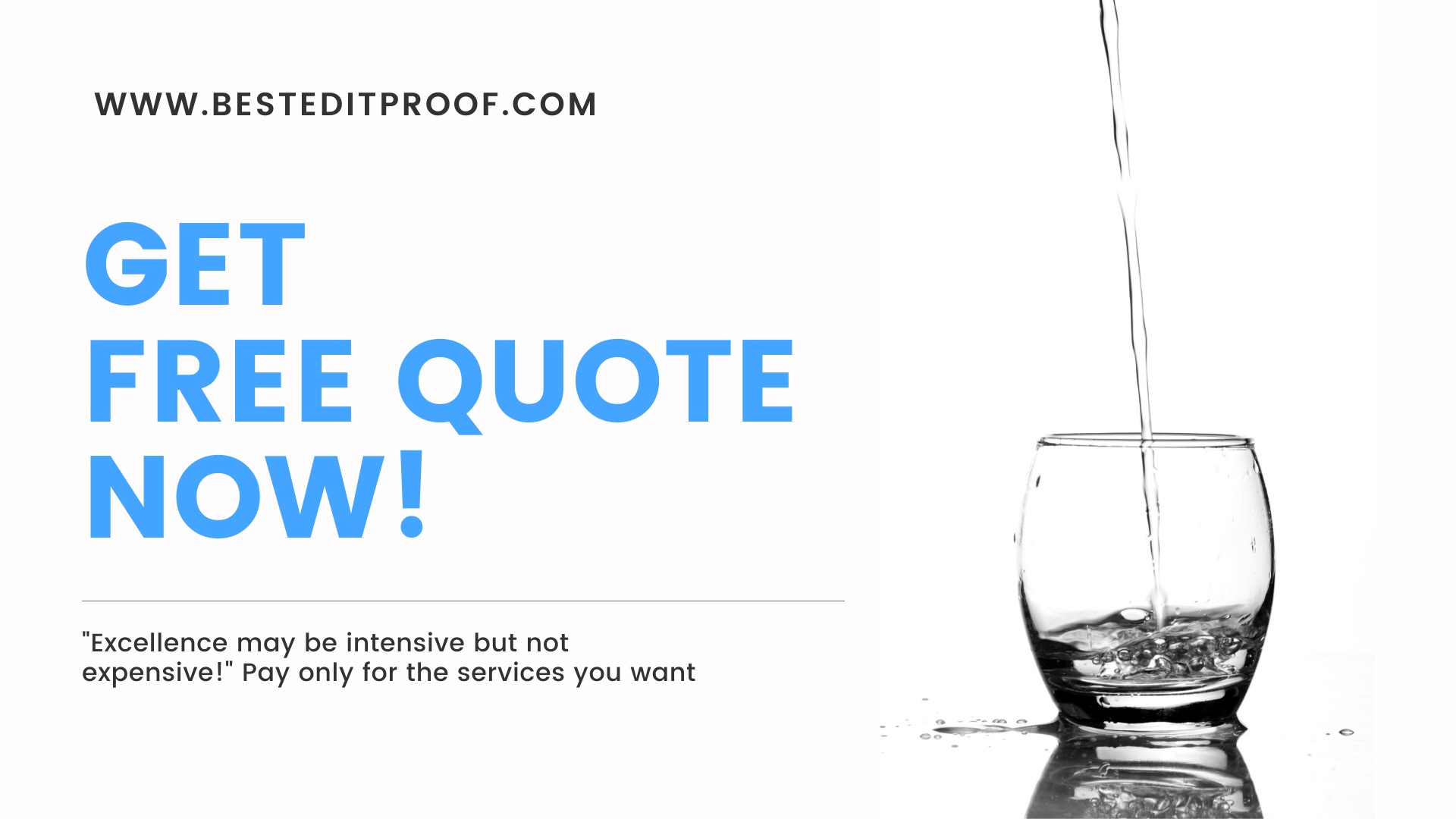 24/7 customer support | Live support
If you need support for editing and proofreading services, contact us. You can also e-mail us or use the 24/7 live chat module to get direct support. We have a 24/7 active live chat mode to offer you direct support along with qualified editors to refine and furbish your manuscript. Alternatively, you can text us through our WhatsApp business support line.

Stay tuned for updated information about editing and proofreading services!
Follow us on Twitter, LinkedIn, Facebook, Instagram, and Medium.
For more posts, click here.
Do you like this article? Make sure to share and subscribe!