What is APA Style?
There are several academic citation styles such as APA, MLA, and Chicago/Turabian. APA is the style of documentation of your sources used by the American Psychological Association (APA) and the official style of the association. It is considered one of the most commonly used styles in the academic field. It is especially used for citing sources within the field of social and behavioral sciences. APA Style consists of rules or guidelines that a publisher observes to ensure a clear and consistent presentation of a manuscript. The purpose of APA style is to uniform use of elements such as selection of titles, headings, subheadings, citation of references, tone, punctuation, and abbreviations, presentation of numbers and statistics, formatting of tables and figures, and many other elements that are a part of the manuscript. The APA style consists of in-text citation and reference list entry.
In-Text Citation
In-text citations refer to several ways that you can incorporate ideas from your sources into the body of your manuscript while giving the original authors credit for their ideas. You should include in-text citations every time you refer to, a quote from, paraphrase or summarize a given source.
The APA format in-text citations are included in the sentence where the information is used. An in-text citation gives adequate information to uniquely identify the source in your list of references. When you are writing a paper in APA style, you need to cite other works using the author-date citation method. By naming the author and the date of the work you are citing in your in-text citation, you help your readers find the work in your reference list at the end of your manuscript.

In-Text Citation Prevents Plagiarism
The in-text citation also prevents plagiarism, which is when an author presents another person's ideas as their own. According to The Office of Research Integrity (ORI), plagiarism is a criminal offense and considered both the theft or misappropriation of intellectual property and the substantial unattributed textual copying of another's work. To read details about plagiarism, read the following articles:
7th Edition of the APA Publication Manual
APA introduced the 7th edition of the manual in October 2019 and replaced the 6th edition of the manual published in 2009. The 7th edition details these changes by providing better and more extensive guidelines. Since then, several things have changed. Shortening in-text citations are one of these changes.
In-text Citations Are Shortened in the 7th Edition of the APA Publication Manual
The APA style requires the inclusion of the last name(s) of the author(s) and the year of publication in in-text citations. When you directly quote a source, you should also include the page number(s), preceded by "p." Articles with one or two authors include all names in every text citation. Below are some useful examples of in-text citations:
According to a study… (Williams, 1992).
For direct quotation: (Williams, 1992, pp. 23–27).
(Levi & Williams, 2012).
In APA style, for a source with three or more authors, it is required to list the first author's last name and "et al." for all citations, including the first citation. Note that this rule has changed from APA 6th edition guidelines on using "et al.," which recommend listing all author names in the first citation up to five authors but then using "et al." for the second and subsequent citations.
According to the 7th edition of the APA Publication Manual, the in-intext citation for works with three or more authors is now abbreviated right from the first citation. You only include the first author's name and "et al."
| | |
| --- | --- |
| 6th Edition of the APA | (Parker, Robin, Wan, & Williams, 2016) |
| 7th Edition of the APA | (Parker et al., 2016) |
(For more information and examples about the use of ''et al.'' in APA 7th edition, see this article).
If you need help, then contact us!
Best Edit & Proof expert editors aim to provide your manuscripts with proper scholarly and academic tone and style. They will significantly improve the chances of having your research manuscript accepted for publishing. They provide subject-area proofreading and editing services in several fields categorized under various disciplines. With our extensive knowledge and expertise, we will help you find the right tone and style for your manuscript.
If you need our subject-area editors to format your manuscripts, giving you the fundamental rules for formatting your manuscripts as described in your guidelines, such as APA, MLA, or Chicago/Turabian styles, then contact us. At Best Edit & Proof, our proofreaders and editors edit every type of academic paper. We have a user-friendly website, and a simplified ordering process.
If you would like our subject-area editors and language experts to work on your project for the improvement of its academic tone and style, then please visit the order page. It is easy! It takes only a few minutes to submit your paper and complete the process. Click here to see how it works.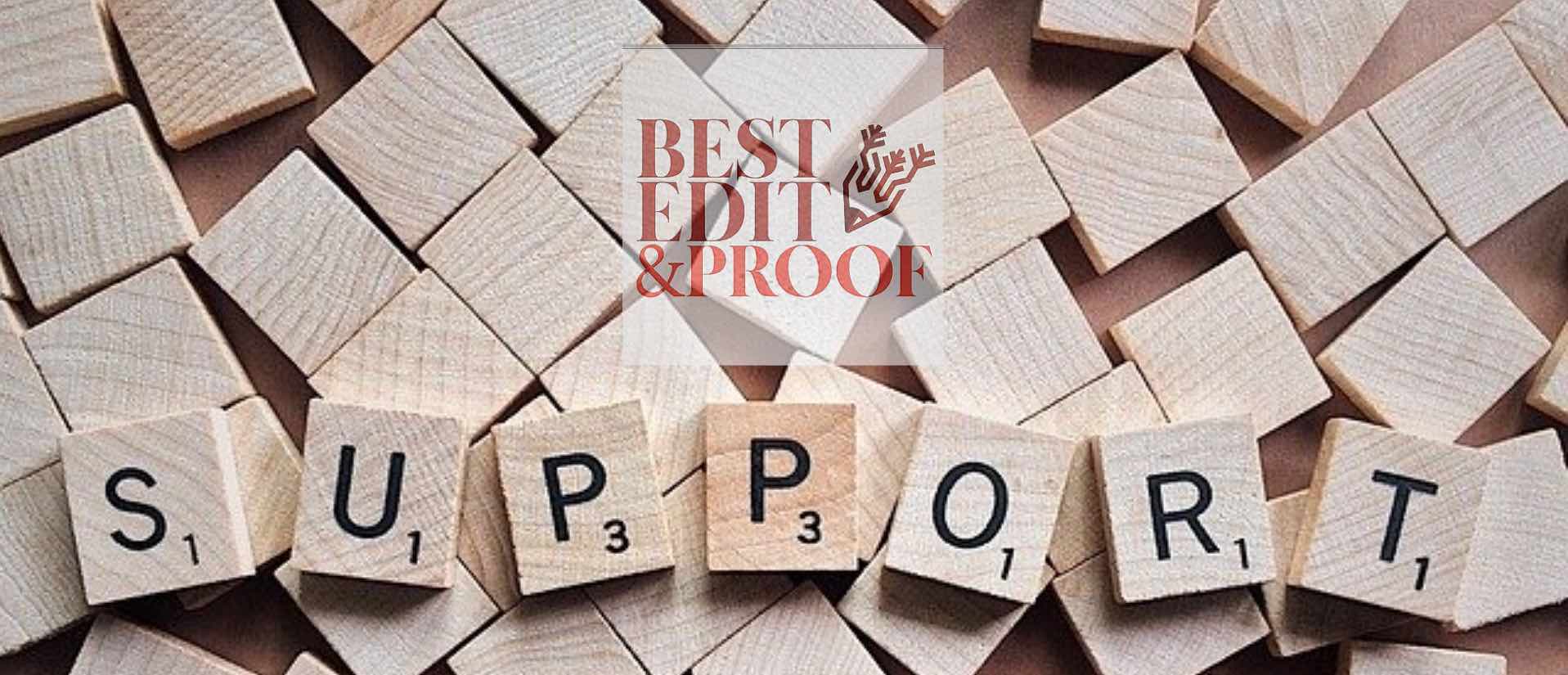 We have flat-rate pricing based on our type of service (editing or proofreading), word count, and turnaround time. Enter your word count or copy and paste your document into our pricing calculator to get an instant quote.
24/7 customer support | Live support
If you need support for editing and proofreading services, contact us. You can also e-mail us or use the 24/7 live chat module to get direct support. We have a 24/7 active live chat mode to offer you direct support along with qualified editors to refine and furbish your manuscript. Alternatively, you can text us through our WhatsApp business line.
Stay tuned for updated information about editing and proofreading services!
Follow us on Twitter, LinkedIn, Facebook, Instagram, and Medium.
For more posts, click here.
For more information about the citation styles and APA style, read the following articles:
This article discusses the in-text citations update in the 7th edition of the APA manual publication. To give you an opportunity to practice your proofreading, we have left a few spelling, punctuation, or grammatical errors in the text. See if you can spot them! If you spot the errors correctly, you will be entitled to a 10% discount.