APA Style
APA is the official style of documentation of academic sources used by the American Psychological Association (APA). It is considered one of the most commonly used styles in the academic field. It is especially used for citing sources within the field of social and behavioral sciences.
7th Edition of the APA Manual
The American Psychological Association (APA) introduced the 7th edition of the APA Publication Manual in October 2019. This edition replaced the previous one, the 6th edition of the manual. Since then, several things have changed. The latest edition also updated the formatting of digital object identifiers (DOI) in APA Style. This article addresses when to include DOIs and uniform resource locators (URLs) in APA Style references.
What is A Digital Object Identifier (DOI)?
A DOI is a string of numbers, letters, and symbols that are used to identify a work or document and link to it on the web. The aim of a DOI is to help readers locate a document from the author's citation. It is a unique number, and it will always refer to that article. Even if a web address (URL) changes, the DOI will never change.
What is A Uniform Resource Locator (URL)?
A URL is a short form for a uniform resource locator. A URL for a website is the location of a specific website, page, or file on the Internet. Theoretically, each valid URL points to a unique resource such as an HTML page, a CSS document, or an image. According to Mozilla, ''with hypertext and HTTP, URL is considered one of the key concepts of the Web. It is the mechanism used by browsers to retrieve any published resource on the web.''
Where to Find the DOI?
In most recently published articles, the DOI information is printed with the article itself. When the DOI cannot be found in the article, check Crossref.org to find the information. Crossref aims to make research outputs easy to find, cite, link, assess, and reuse. One of Crossref services is to register DOIs, and researchers should follow their guidelines for the display of DOIs.
The company summarizes its aims to rally the community; tag and share metadata; run an open infrastructure; play with technology; and make tools and services—all help put scholarly content in context.

DOIs are Formatted the Same as URLs in the 7th Edition of the APA Manual
Most journal articles and books have a Digital Object Identifier (DOI) assigned to them. This unique identifier is stable (it does not change over time) and makes retrieving a source easier for readers.
In the 6th edition of the APA Manual, DOIs are formatted according to the initial recommendations from Crossref. The 6th edition of the APA Manual requires the following format: doi:10.0000/3mp7y-537. Effective 2017, Crossref has updated its DOI display guidelines in part to ensure security (with HTTPS).
With the APA Manual 7th edition, DOIs are formatted the same as URLs.

DOIs are formatted as hyperlinks.

To make your DOI hyperlinked, you should add the https://doi.org/ before the actual DOI, the number starting with 10.

You need to use the https://doi.org/ beginning rather than older versions, such as http://dx.doi.org/
| | |
| --- | --- |
| APA 6th edition | doi:10.0000/3mp7y-537 |
| APA7th edition | |
If you need help, then contact us!
Best Edit & Proof expert editors aim to provide your manuscripts with proper scholarly and academic tone and style. They will significantly improve the chances of having your research manuscript accepted for publishing. They provide subject-area proofreading and editing services in several fields categorized under various disciplines. With our extensive knowledge and expertise, we will help you find the right tone and style for your manuscript.
If you need our subject-area editors to format your manuscripts, giving you the fundamental rules for formatting your manuscripts as described in your guidelines, such as APA, MLA, or Chicago/Turabian styles, then contact us. At Best Edit & Proof, our proofreaders and editors edit every type of academic paper. We have a user-friendly website and a simplified ordering process.
If you would like our subject-area editors and language experts to work on your project for the improvement of its academic tone and style, then please visit the order page. It is easy! It takes only a few minutes to submit your paper and complete the process. Click here to see how it works.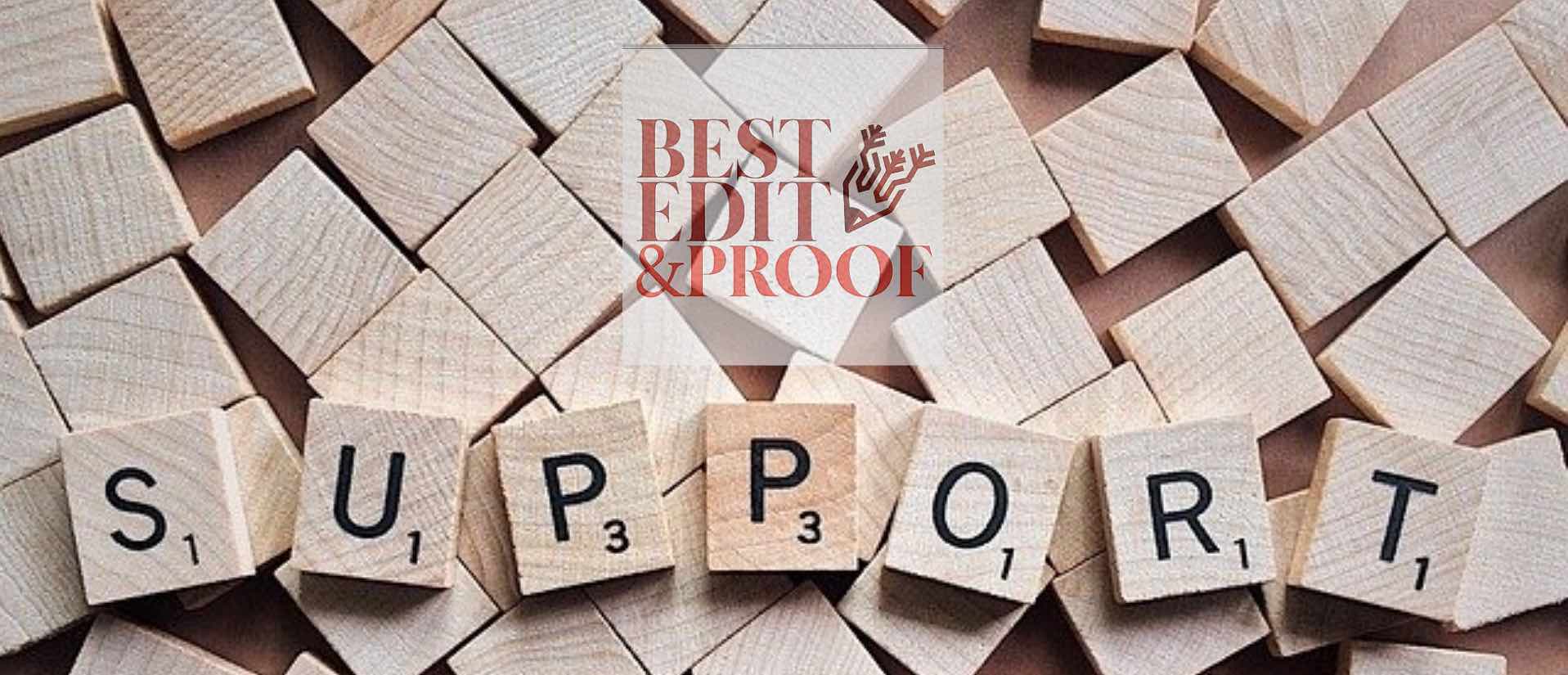 We have flat-rate pricing based on our type of service (editing or proofreading), word count, and turnaround time. Enter your word count or copy and paste your document into our pricing calculator to get an instant quote.
24/7 customer support | Live support
If you need support for editing and proofreading services, contact us. You can also e-mail us or use the 24/7 live chat module to get direct support. We have a 24/7 active live chat mode to offer you direct support along with qualified editors to refine and furbish your manuscript. Alternatively, you can text us through our WhatsApp business line.
Stay tuned for updated information about editing and proofreading services!
Follow us on Twitter, LinkedIn, Facebook, Instagram, and Medium.
For more information about the citation styles and APA style, read the following articles:
For more posts, click here.
This article discusses how to format the DOI according to the 7th edition of the APA Manual Publication. To give you an opportunity to practice your proofreading, we have left a few spelling, punctuation, or grammatical errors in the text. See if you can spot them! If you spot the errors correctly, you will be entitled to a 10% discount.