Essays are a principal component of academic writing. Scholars and students need to write a plethora of essays on a recurring basis as a core requirement of their research or curricula. Depending on the writing purpose, these essays can be persuasive, narrative, descriptive, or expository. This article expounds on expository essays and suggests some helpful steps to write an expository essay.
What are expository essays?
Expository essays aim to peruse a subject matter, assess the available factual information regarding that subject matter, and educate the readers on it. As opposed to persuasive/argumentative essays that try to convince the readers of the credibility of the author's arguments, expository writing is formal and objective with the purpose of presenting information to the readers in a cogitable manner without taking sides.
Let us consider, for example, an essay on the detrimental effects of the Great Depression on the psyche of middle-class Americans. This essay will briefly mention what brought about the Great Depression and explain how the deteriorating economy negatively affected the mental health of the less financially well-off citizens. It will not include the author's opinions on corruption, malpractices, human rights issues, etc., and how the government could have mitigated them in those times. Also, since expository writing is straightforward, writers should avoid using tricky language, allusions, slang, and ilk.
Steps to writing expository essays
Expository essays are some of the most systematic and well-structured essays in academic writing. Hence, one needs to follow all the structural and writing guidelines of expository writing.
1. Conduct extensive research on the topic at hand
The first step to writing an essay is to have sound knowledge of the subject matter. This implies locating trustworthy sources, referring to them constantly, and writing plenty of notes.
Once sufficient information is collected, writers should then move on to creating a rough outline of the essay. Having an essay outline enables one to arrange the available information in a comprehensible manner. However, one should not strive to draft the perfect outline at the outset.
Also, one should not do the writing and research parallelly, as doing so will deteriorate the quality of their essays.
2. Pick a structure for the essay
Essays typically comprise five paragraphs:
Introduction

1st body paragraph

2nd body paragraph

3rd body paragraph

Conclusion
But one does not have to necessarily abide by this essay structure and can consult the teachers or supervisors for the word count and the number of paragraphs.
3. Formulate a thesis statement
A thesis statement is fundamental to any essay as it accentuates the crux of the essay. It is generally subsequent to the introductory paragraph and is one or two sentences long. The ideal way to write a thesis statement is to create a rough draft and revise it as the writing process progresses toward completion. Doing so ensures that the thesis statement is in line with the contents of the essay.
4. Write an introductory paragraph with a hook
The introductory paragraph carries the onus of ensuring whether the readers will read the whole essay or leave midway. Thus, it is imperative for writers to write a compelling introductory paragraph, complete with a hook statement, that will pique the interest of the readers and tell them that the essay is worth their time.
5. Write the body paragraphs
The body paragraphs are equally important as the introductory as they carry the entire weight of the essay. Therefore, writers should make sure to include only incontestable and properly cited information. Also, since an essay is composed of several paragraphs, one should ensure that the transition from one paragraph to the other is seamless and there are minimal instances of incoherence.
6. Summarize the expository essays
The final paragraph, i.e., the conclusion or summary, consists of reinstating the thesis statements with some input from the other paragraphs. A good conclusion effectively brings together the essay, ties all loose ends, and does not divulge any new information. As such, writers should not treat it as a mere obligation.
Conclusion
Expository essays are analytical, evidential, formal in tone, and educational. This makes it essential to have strong language skills and a knack for explaining complex concepts with ease. Hence, students and scholars should actively practice their writing skills and follow this guide to master expository writing.
If you need help, then contact Best Edit & Proof!
Best Edit & Proof expert editors aim to provide your manuscripts with proper scholarly and academic tone and style. They will significantly improve the chances of having your research manuscript accepted for publishing. They provide subject-area proofreading and editing services in several fields categorized under various disciplines. With our extensive knowledge and expertise, we will help you find the right tone and style for your manuscript.
If you need our subject-area editors to format your manuscripts, giving you the fundamental rules for formatting your manuscripts as described in your guidelines, such as APA, MLA, or Chicago/Turabian styles, then contact us. At Best Edit & Proof, our proofreaders and editors edit every type of academic paper. We have a user-friendly website and a simplified ordering process.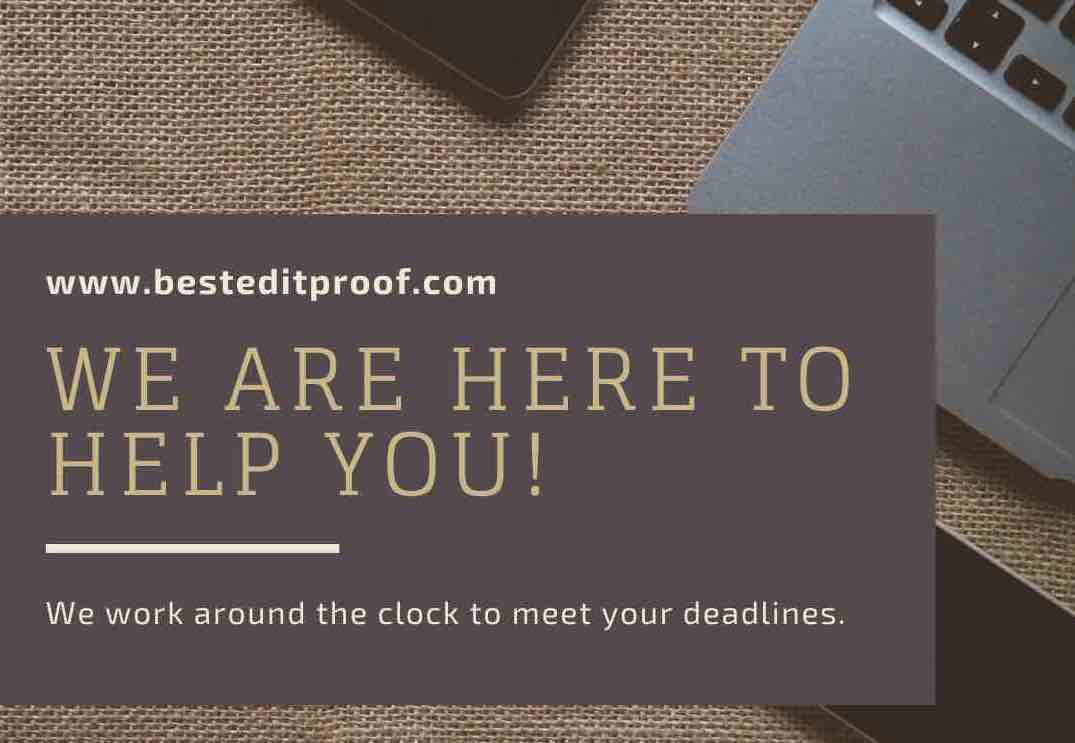 If you would like our subject-area editors and language experts to work on your project for the improvement of its academic tone and style, then please visit the order page. It is easy! It takes only a few minutes to submit your paper and complete the process. Click here to see how it works.
We have flat-rate pricing based on our type of service (editing or proofreading), word count, and turnaround time. Enter your word count or copy and paste your document into our pricing calculator to get an instant quote.
If you need support for editing and proofreading services, contact us. You can also e-mail us or use the 24/7 live chat module to get direct support. We have a 24/7 active live chat mode to offer you direct support along with qualified editors to refine and furbish your manuscript. Alternatively, you can text us through our WhatsApp business line.
Stay tuned for updated information about editing and proofreading services!
Follow us on Twitter, LinkedIn, Facebook, Instagram, and Medium.
For more posts, click here.
This article expounds on expository essays and suggests steps to write an effective one. To give you an opportunity to practice proofreading, we have left a few spelling, punctuation, or grammatical errors in the text. See if you can spot them! If you spot the errors correctly, you will be entitled to a 10% discount.