This article discusses why do you need academic editing and proofreading. To give you an opportunity to practice proofreading, we have left a few spelling, punctuation, or grammatical errors in the text. See if you can spot them! If you spot the errors correctly, you will be entitled to a 10% discount.
Why Academic Editing and Proofreading

?
As we discussed earlier on our academy page, English language experts commonly recommend that authors not rely merely on their own improvements and corrections. Having been intensely engrossed in the process of writing, you may tend to miss some critical issues in the paper relating to grammar, syntax, spelling, punctuation, and formatting. After you have finalized your manuscript, obtaining a professional eye to edit it is invariably helpful. Therefore, it typically demands a fresh pair of eyes to identify and correct any error you may have missed. You might be surprised at the number of errors left uncorrected. That is where academic editing and proofreading services gain importance. (To see the difference between academic editing and proofreading, click here).
As we all know, writing skills and academic skills are completely different things. Indisputably, even outstanding researchers do not always write well. Likewise, their works are not always well edited or proofread. It is even possible for researchers or scholars to hold a Ph.D. degree and not be able to have academic editing and proofreading skills! You may also know many doctorally qualified researchers who do speak English very well. They absolutely know what they want to say; however, they do not have all the skills to put it together.
Taking Advantage of Professional Academic Editing and Proofreading Can Help You to Reach Your Potential
For academic achievement, staying ahead of the pack is always a crucial issue. Taking advantage of professional academic editing and proofreading can help you reach your potential and increase chances of your work being published in professional journals. This is probably the reason why academic editing and proofreading services have flourished in the academic field over the past decade. However, this domain is still inefficiently controlled and is often extremely problematic. The quality of services is extremely uneven, and the target groups of editing services, such as customers, peer-reviewed journals, institutions, and readers, may be shackled by several fallacies. Click here to see some myths about academic editing and proofreading.

What Do You Achieve with Academic Editing and Proofreading Services?
Academic editing and proofreading improve your academic writing. It is an essential step for a perfectly written academic document. It requires a broad-ranging comprehension to fix a document exceptionally. It also demands English proficiency to identify and correct errors. Therefore, academic editing and proofreading are a critical part of the writing process.
Best Edit & Proof's doctorally qualified editors and language experts understand thoroughly what they need to do to make your documents shine. Our proofreading service, along with our editing, will make your document a flawless one. Choosing our academic editing and proofreading services will take the stress out of your academic life. Our editors will ensure that your document will meet the highest standards with flawless grammar and precise formatting.
Best Edit & Proof editors and experts will guarantee that your document will have an improved style, clarity, sentence structure, and coherence. They will mostly make some fundamental changes to improve the standard of the academic writing of your manuscript and will sometimes re-write some parts of your manuscript if deemed necessary. This is especially important because the purpose of academic editing and proofreading services is to guarantee that the objectives of the document are met.
Our subject-area experts will also check whether the document has any grammatical, spelling, or punctuation mistakes to ensure that the document is error-free. Therefore, our editors will correct all errors in grammar, typography, punctuation, syntax, and spelling in a manuscript. In this sense, our academic editing service covers proofreading service as well. However, as we always discuss, proofreading a manuscript is the last stage before it is delivered to the client. Thus, even our editors and language experts have corrected many of the errors that a proofreader would correct, the document must still pass through this last proofreading stage.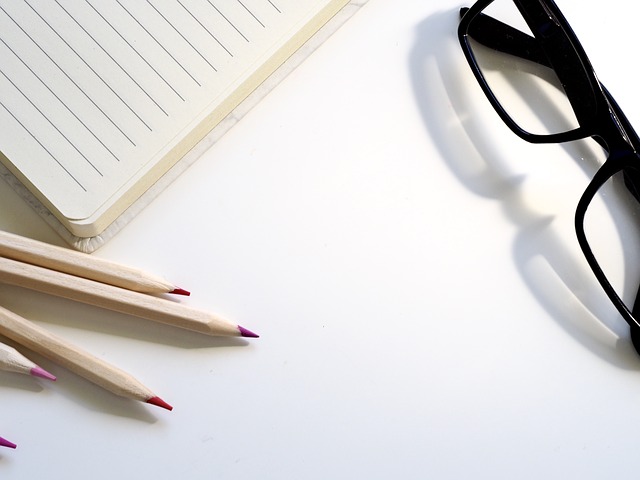 What Will You Receive with Academic Editing and Proofreading Services?
An edited document in which spelling, grammar, punctuation, spelling, and typographical errors have been corrected

Changes and suggestions to help improve the clarity, flow, structure, readability, and quality of the manuscript

Best Edit & Proof has the two-round editing system, and each paper is edited by two doctorally qualified editors and language experts.

Formatting of references and citations in accordance to your target journal's guidelines

The revised version of your manuscript will be returned with all edits visibly marked.

All of our edits, including corrections, suggestions, and comments via the Track Changes function, will appear in the margins of your returned document.

It's easy to see and follow all the suggestions and changes and to accept or reject them. You will also see some important comments that our editors have left on the right-hand side of the page.

When your document is not submitted in .doc or .docx word format, it will not be returned with Track Changes. All of our edits, including corrections, suggestions, and comments via comments on the PDF file, will appear in the margins of your returned document. You will see highlighted texts, strike-through texts to indicate deletion, and notes for the revisions.

With our academic editing and proofreading services, you will also have some essential comments that the assigned editor has left on the right-hand side of the page or on the highlighted sentence/word on the PDF file. You can view a comment by clicking the sticky note on the Word, or you can just simply click comment to see all the comments on the right-hand side of the page.
What Types of Documents Can You Use Best Edit & Proof Services For?
All types of manuscripts, essays, and papers

College assignments and reports

Undergraduate and graduate essays

Theses and dissertations

Journal articles

Research projects

Literature reviews

Systematic reviews

Case studies

Scripts for presentations

Brochures, booklets, and posters

Stories and book manuscripts

Texts for PowerPoint slides

Business documents

Conference proceedings, posters, and presentations

Professional letters

Personal statements

Job applications

Cover letters

CVs and résumés

Admission documents

Research statements

Teaching philosophies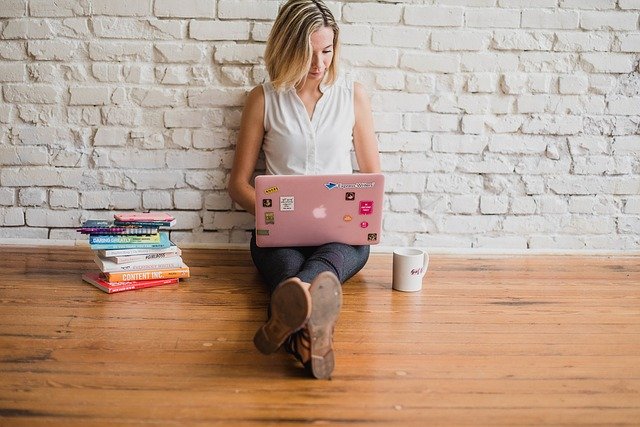 Rest assured that the service Best Edit & Proof provides is both secure and confidential. All of your personal data are protected by 256-bit SSL to ensure the confidentiality and security of your information. Best Edit & Proof also provides a superior service experience to all our clients consistently. Your billing and personal information always remains private.
Academic Editing and Proofreading Support Team
Best Edit & Proof expert editors aim to provide your manuscripts with proper scholarly and academic tone and style. They will significantly improve the chances of having your research manuscript accepted for publishing. They provide subject-area proofreading and editing services in several fields categorized under various disciplines. With our extensive knowledge and expertise, we will help you find the right tone and style for your manuscript.
If you need our subject-area editors to format your manuscripts, giving you the fundamental rules for formatting your manuscripts as described in your guidelines, such as APA, MLA, or Chicago/Turabian styles, then contact us. At Best Edit & Proof, our proofreaders and editors edit every type of academic paper. We have a user-friendly website, and a simplified ordering process.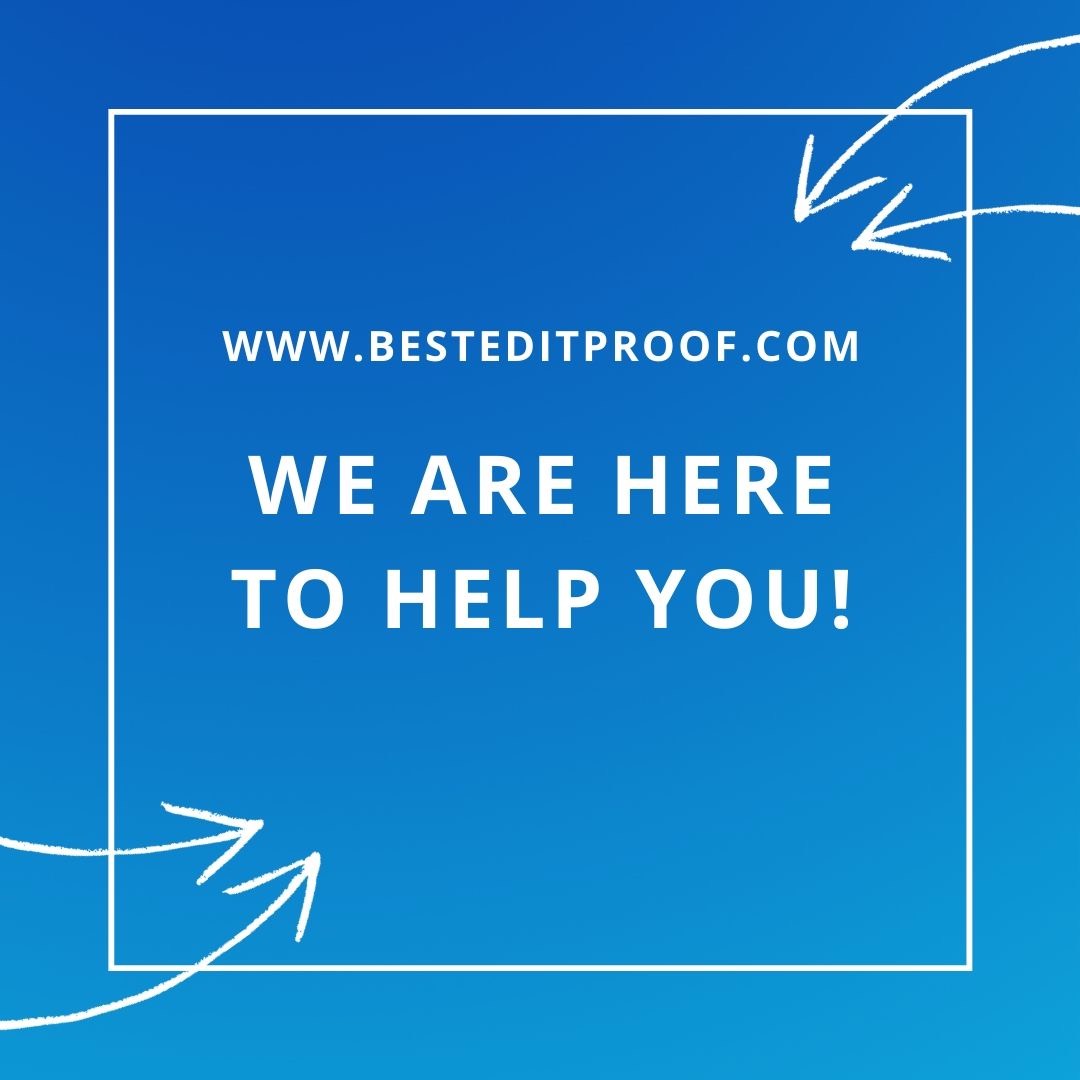 If you would like our subject-area editors and language experts to work on your project for the improvement of its academic tone and style, then please visit the order page. It is easy! It takes only a few minutes to submit your paper and complete the process. Click here to see how it works.
We have flat-rate pricing based on our type of service (editing or proofreading), word count, and turnaround time. Enter your word count or copy and paste your document into our pricing calculator to get an instant quote.
If you need support for editing and proofreading services, contact us. You can also e-mail us or use the 24/7 live chat module to get direct support. We have a 24/7 active live chat mode to offer you direct support along with qualified editors to refine and furbish your manuscript. Alternatively, you can text us through our WhatsApp business line.
Stay tuned for updated information about editing and proofreading services!
Follow us on Twitter, LinkedIn, Facebook, Instagram, and Medium.
For more posts, click here.