This brief guide shows you how to structure a dissertation or thesis effectively. To give you an opportunity to practice proofreading, we have left a few spelling, punctuation, or grammatical errors in the text. See if you can spot them! If you spot the errors correctly, you will be entitled to a 10% discount.
You have been working hard on your research paper and want to write an excellent dissertation or thesis. You have researched all the materials, and your data are perfect— all you need to do is put them together in a dissertation or thesis. But how do you manage that? This issue is very common among university students. While working on the research is not easy, it's structuring a dissertation or thesis that the main issue lies with. Therefore, if you are struggling with structuring your dissertation or thesis, this article may be of help. If you are eager to learn, let us begin right away!
Structure of a dissertation/thesis
Let us first look at the skeletal structure of a dissertation or thesis. This is typically how a dissertation or thesis is laid out. It consists of the following parts:
Next, we will quickly go over each of these parts to give you a better understanding of how to write them. We will divide them into the first, core, and last parts.
The first part of a dissertation/thesis
The first part consists of the title page, acknowledgment, abstract, and index. Structuring them is easy but important. For the title page— this is the first page of your dissertation/thesis, and it needs to make a good impression. Therefore, take your time to come up with a title.
For acknowledgment, you get to thank all those who have helped you in completing the work. It is not compulsory but is a good practice to include. Let it be short and purposeful.
The abstract is an important part of a dissertation/thesis. It provides a quick overview of what your dissertation/thesis is all about. So, make sure you include a summary of your research objectives, methodologies, findings, and results. We advise you to write the index at the very end.
The core
The core is the main part of a dissertation or thesis. This includes the introduction, literature review, methodology, results, discussion, and conclusion.
Even though you have an abstract, you still need to write an introduction for your dissertation/thesis. It is more detailed and should be an overall of what your doctoral dissertation or master thesis is all about.
The purpose of a literature review is to show where your dissertation or thesis stands in comparison to the current literary scene. In other words, here, you review the existing works relevant to your topic— what is already there and what you hope to bring in.
In this section, you need to talk about the methods that you used to get your data and information for your dissertation or thesis. This part demonstrates your research skills.
It is not time for you to present your findings. This is the data-heavy part of your dissertation/thesis. The result section shows all the results that you have found through your research methods. However, this part focuses more on data than explaining it.
In the discussion section, you get to take the descriptive approach. You should elaborate and explain all our findings from the previous section here.
In Conclusion, you summarize what you have found and try to answer the questions you asked at the beginning.
You may also find the following articles helpful:
· How to Formulate Research Questions
· How to Write a Perfect Discussion Chapter for a PhD Thesis
· How to Effectively Paraphrase: 5 Easy Steps
· 6 Bad Habits to Avoid in Academic Writing
· 10 Free Online Journal and Research Databases for Researchers
· Achieve What You Want with Academic Editing and Proofreading
The last part:
The last part of your dissertation or thesis includes the reference list and the appendix. It is very important to cite the sources in your dissertation/thesis. The appendix is for providing additional data for your dissertation. These are all supporting data that is there to provide extra information.
Structuring a dissertation or thesis can be a tough job to concur. You may have all your data prepared, but to put them in the right order can be a difficult ordeal. Therefore, if you are finding it too hard, you can always rely on professional editing and proofreading services.
Once you complete the writing part, it's time to omit any errors or discrepancies. There are various professional editing and proofreading services available that can help you structure your dissertation. With thorough editing and proofreading, your work will be perfectly structured, toned, and grammatically correct.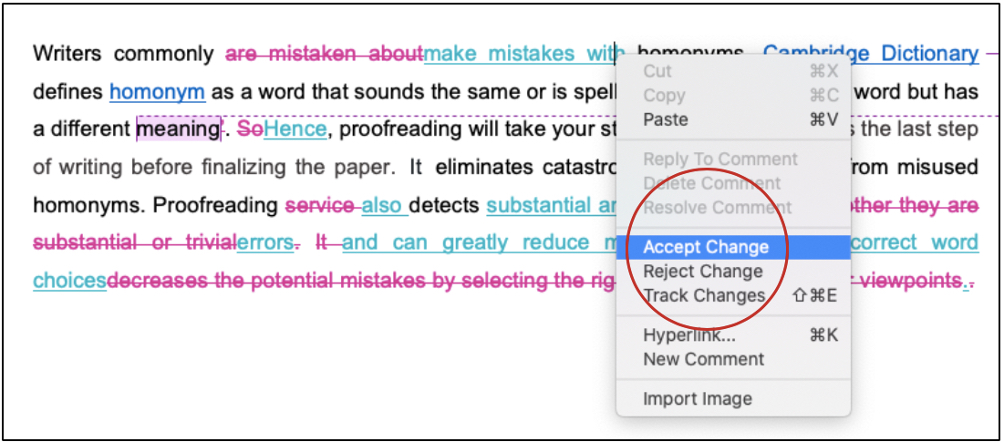 If you need us to make your manuscript shine, contact us unhesitatingly!
Best Edit & Proof expert editors and proofreaders focus on offering manuscripts with proper tone, content, and style of academic writing, and also provide an upscale editing and proofreading service for you. If you consider our pieces of advice, you will witness a notable increase in the chance for your research manuscript to be accepted by the publishers. We work together as an academic writing style guide by bestowing subject-area editing and proofreading around several categorized writing styles. With the group of our expert editors, you will always find us all set to help you identify the tone and style that your manuscript needs to get a nod from the publishers.
English manuscript formatting service
You can also avail of our assistance if you are looking for editors who can format your manuscript, or just check on the particular styles for the formatting task as per the guidelines provided to you, e.g., APA, MLA, or Chicago/Turabian styles. Best Edit & Proof editors and proofreaders provide all sorts of academic writing help, including editing and proofreading services, using our user-friendly website, and a streamlined ordering process.
Get a free quote for editing and proofreading now!
Visit our order page if you want our subject-area editors or language experts to work on your manuscript to improve its tone and style and give it a perfect academic tone and style through proper editing and proofreading. The process of submitting a paper is very easy and quick. Click here to find out how it works.
Our pricing is based on the type of service you avail of here, be it editing or proofreading. We charge on the basis of the word count of your manuscript that you submit for editing and proofreading and the turnaround time it takes to get it done. If you want to get an instant price quote for your project, copy and paste your document or enter your word count into our pricing calculator.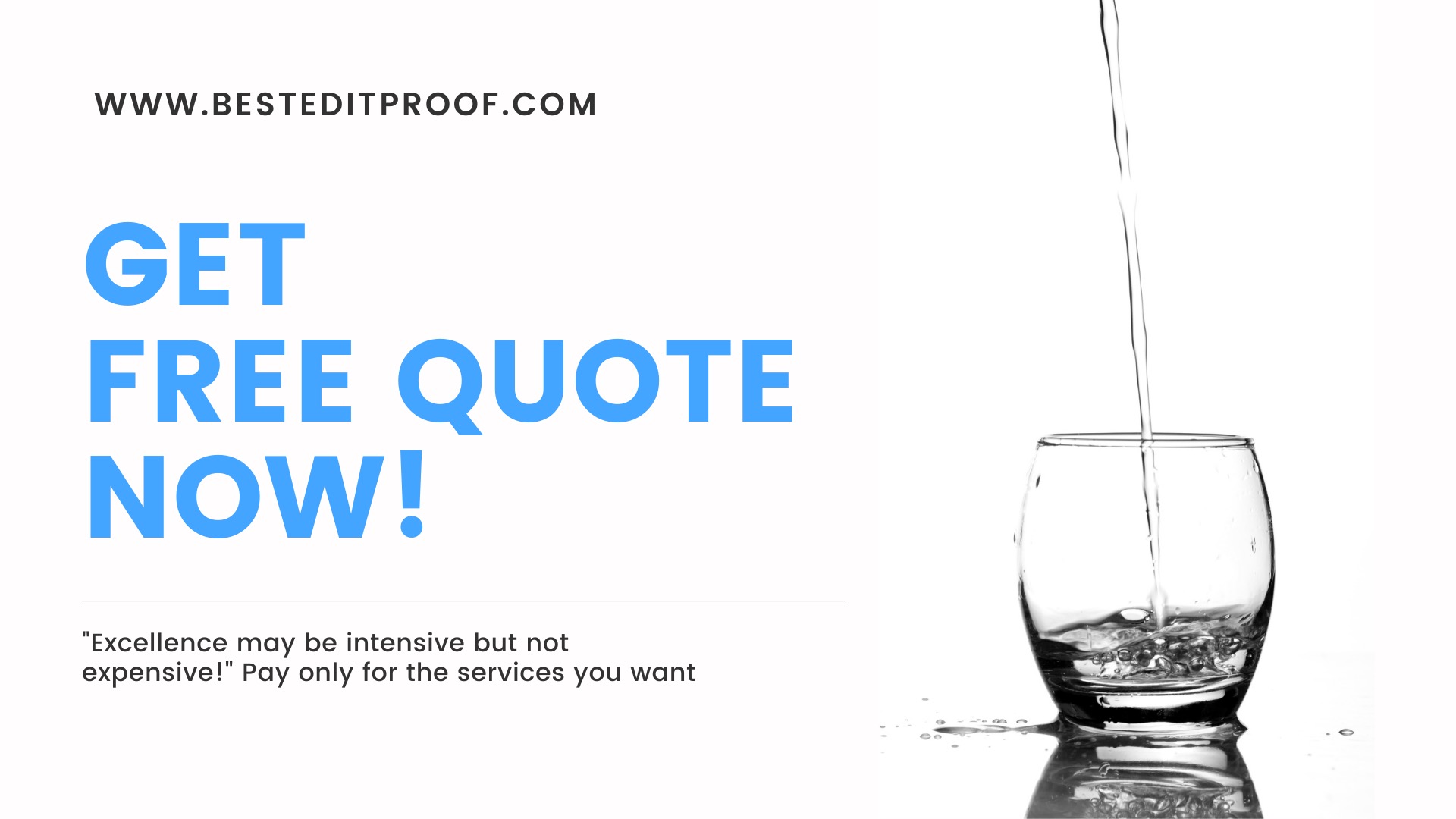 24/7 customer support | Live support
Contact us to get support with academic editing and proofreading. We have a 24/7 active live chat mode to offer you direct support along with qualified editors to refine and furbish your manuscript.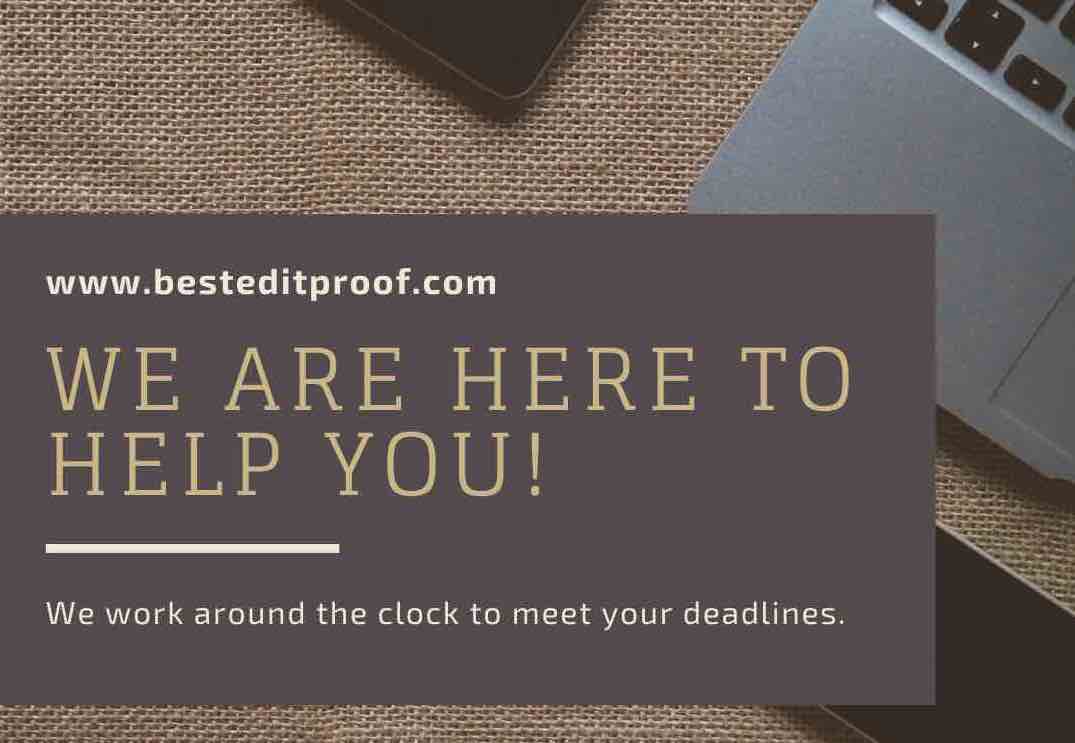 Stay tuned for updated information about editing and proofreading services!
Follow us on Twitter, LinkedIn, Facebook, Instagram, and Medium.
For more posts, click here.