This guide discusses how to structure a thesis effectively. To give you an opportunity to practice proofreading, we have left a few spelling, punctuation, or grammatical errors in the text. See if you can spot them! If you spot the errors correctly, you will be entitled to a 10% discount.
A thesis or dissertation is a long academic document that a master's or doctoral candidate writes to obtain a relevant academic degree. Hence, writing a quality thesis is crucial for college and university students. A good thesis demonstrates a student's academic prowess in their field of study as well as helps hone their analytical and research skills. Writing a thesis can be an overwhelming task for many college and graduate students. Managing all the elements associated with a thesis while ensuring that the quality is not compromised can be challenging. However, what is even more strenuous is deciding on a thesis's layout.
"How to structure a thesis" is a question that several final-year students struggle to answer. And understandably so, as all colleges and universities have their guidelines for drafting a thesis. However, there is an immutable structure that's common for every thesis. In this brief guide, we will take a look at this structure and analyze each of its components. If you are also struggling to initiate the writing process for your thesis, follow this guide and get over your writer's block.
How to Structure a Thesis: Examining the Constituents of a Thesis Structure
Here we have a list of all major sections that a thesis structure generally comprises. The entire thesis structure is segregated into 3 sections, with each section comprising its relevant subsections to facilitate greater legibility.
Front/Preliminary Matter of a Thesis Structure
1. Abstract
An abstract is a concise summary of an entire thesis and consists of the condensation of your entire thesis. A good abstract is precise, concise (usually not more than 250 words) and emphasizes the importance of the document. When writing an abstract, make sure you explicitly mention the crux of your thesis. Also, avoid reiterating what you have mentioned in the title of your document.
Body of a Thesis Structure
2. Introduction/preface
The introduction chapter of your thesis outlines its core arguments, hypotheses, and results. It is longer than the abstract and contains adequate background information on your topic of interest. Furthermore, it establishes the relevance of your thesis by highlighting its contribution to the knowledge base of its topic. Writing a gripping introduction helps the readers understand the context of your thesis. According to USNSW Sydney, the introduction of a thesis should have the following stages:
State the general topic and give some background

Provide a review of the literature related to the thesis subject

Define the terms and scope of the thesis topic

Outline the existing situation

Evaluate the current situation and identify the gap in the literature

Identify the importance of the proposed research

State the main research questions

State the purpose of the study and/or research objectives

State the study hypotheses

Outline the order of information in the thesis

Outline the methodology.
3. Literature review
The literature review chapter sets the premise of your thesis. It examines and evaluates the research works that's been conducted so far on your thesis topic and passively highlights the contributions of your thesis.
A literature review is a survey of academic sources on a specific subject, providing an overview of current knowledge, allowing you to discuss relevant theories, methods, and gaps in the existing research. Writing a literature review contains finding relevant publications, critically analyzing the sources, and explaining your findings in the literature. A well-written literature review doesn't only summarize sources, it also aims to analyze, synthesize, and critically evaluate to give a clear picture of the state of knowledge on the topic.
To write an impeccable literature review, consult a plethora of sources and mention the canon related to your thesis topic. Also, put forward your review in a logical, chronological, and structured manner to better outline the knowledge gaps in your field of study and how your thesis will fill them.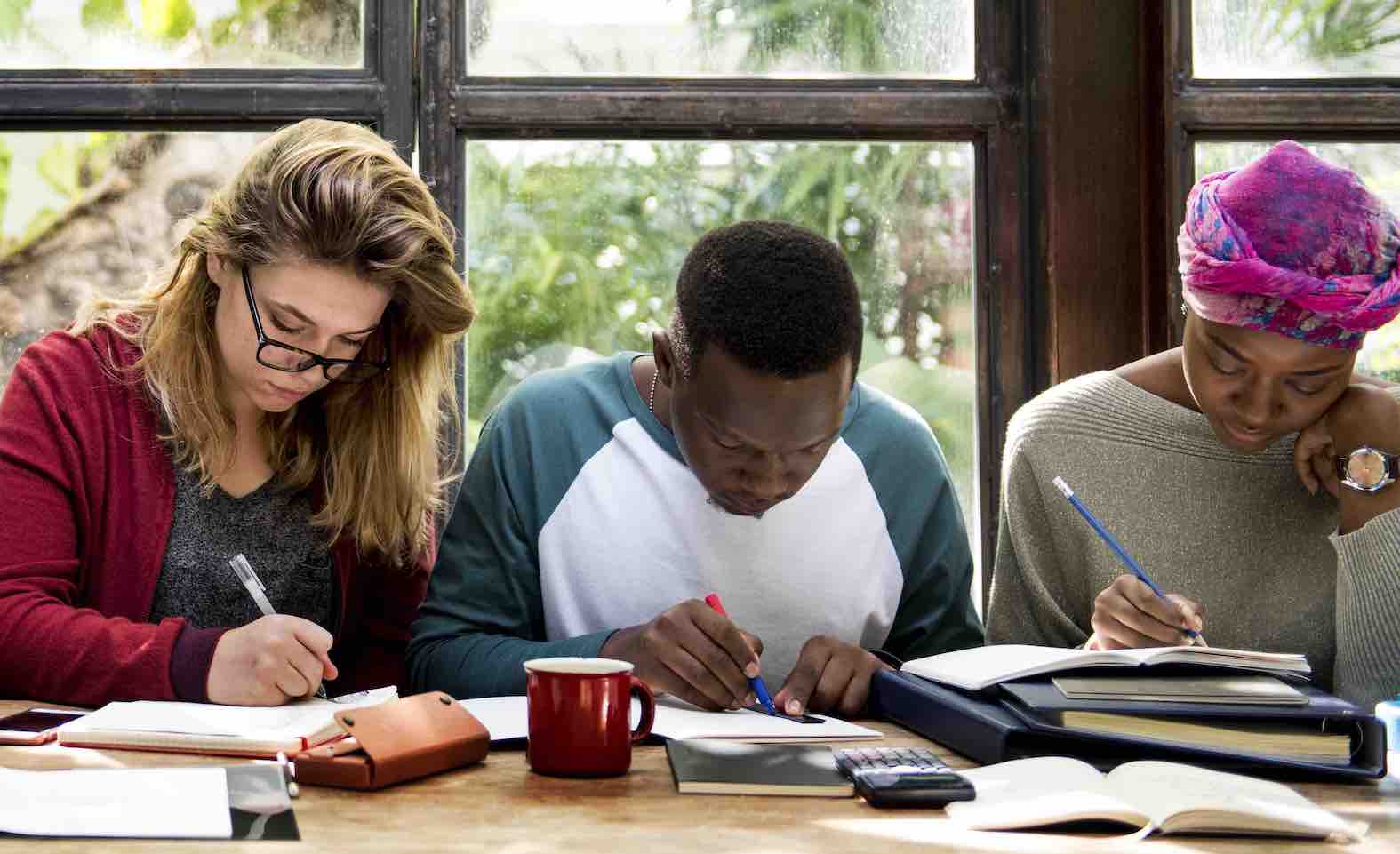 The following simple and straightforward tips can act as the exhaustive rubric and offer meaningful insight to prospective authors on how to formulate a flawless literature review:
Step 1. Probe similar works for a well-structured literature review
Step 2. Analyze, not just synthesize: Authors should provide a detailed critique of the subject
Step 3. Organize your literature review systematically
Step 4. Establish the purview: Authors should specify the scope of the literature review
Step 5. Abstain from plagiarism
Step 6. Be mindful of the language
4. Methodology
As the name suggests, the methodology section of a thesis consists of all methods and procedures you have used in your thesis. A well-written methodology accentuates the plausibility of your research methods. In addition, it enables your readers to understand why you chose specific methods and how they are justified for your research.
To garner more credibility, you can include the pitfalls and difficulties associated with your choice of research methods. The methodology section is an unavoidable part of a thesis or a research paper. Considering errors in the methodology section enervates the entire thesis.
Follow the steps below to write a perfect methodology for a thesis:
a. Give an outline of the research design
b. Don't forget to define the philosophy behind the research
c. Mention the research approach
d. Introduce the research methods
e. Note the following points to highlight in the methodology. No matter what methodology you have chosen, you have to focus on the following points:
Explain sampling strategy.

Clearly state the procedure of the research paper.

Mention how you collect the data. (Data collection)

Explain how data are analyzed for your research. (Data analysis). Suppose you have written in qualitative strategy like thematic analysis, mention the researcher you have followed.

Mention the validity of the data and result.

Discuss all ethical aspects of your research paper.
f. Avail professional proofreading and editing services
g. Most important tips to compose an impactful methodology for a dissertation
Don't drift from your objective and the purpose of your dissertation.

Explore scholarly research papers and their methodology sections to have a better idea.

Plan a proper writing structure.

Understand your audience and target group.

Don't make mistakes in citing relevant sources. You may use APA and MLA citation

Refer to all the hurdles you have experienced while writing your dissertation.

Make sure to rectify grammatical and punctuation errors.

Ensure that the section is readable and doesn't consist of long and complex sentences. Long sentences can hamper the tone of the methodology.
5. Results
This section comprises the outcomes of your research work. It includes all the observations you made and the answers to all your hypotheses in the thesis. When writing the "results" chapter, include only factual data and format it to be distinguishable. Use tables, graphs, subheadings, and generic comments for the results. The aim is to enable your readers to discern the result of your research.
6. Discussion
The discussion chapter of your thesis should begin with a brief summarization of the outcome of your research work. It should explain how your results address your hypotheses and highlight any repetitions in your observations. You can also add comments on how you want the readers to interpret your results and about your agreements and disagreements with the available research work in your field.
Writing a flawless thesis requires much more than only subject matter expertise. It requires expertise, experience, and in-depth thinking, along with sharp intelligence. Though most students add a discussion chapter in their thesis or dissertation, many of them end up messing up the essay or missing out on the central issues.
A discussion chapter in a thesis is a place where you have the chance to delving into the analysis, importance, and relevance of your research. This section focuses on explaining and analyzing what you have researched, presenting how it is associated with the existing literature. It is also a place for argument supporting your entire discussion.
We often find that people seek thesis writing help from experienced editing and proofreading services to prepare a flawless discussion chapter. However, the following helpful tips can help you design a perfect master's or Ph.D.. thesis with an excellent discussion chapter:
Understand the objective of your thesis

Determine a clear structure

Usage of grammar and tense

Refer to hypotheses and literature review

Evaluate your results and compare them with existing studies

Understand the limitation of your research

Don't be afraid to be unique

Don't forget to avail a professional thesis editing and proofreading service
Click here to review the details of the aforementioned tips.
The following 5 questions might be helpful to write a sound discussion section:
How well do you understand the objective of your study?

What message is conveyed by your results?

How do your findings compare to findings in literature?

Why should your findings matter?

In what light should your findings be viewed?
7. Conclusion
The final section of your document consists of a precise answer to your hypothesis. In addition, the "conclusion" chapter of your thesis should stress the achievement of the aims of your thesis. You should also include certain limitations of your research to convey the fact that there is still scope for further research in your field.
The end matter of a thesis structure
The components of this section include an acknowledgment, a bibliography, and (occasionally) an appendix.
Parting words
The first step to writing a thesis is to chalk out its layout. Doing so not only helps you deal with the writing process one step at a time but also enables you to better attend to each component of a thesis structure.
Also, before you follow this thesis structure, make sure to check with your university for "how to structure a thesis" guidelines. If the guidelines offered by your institution deviate slightly from what's mentioned in this guide, then make sure to prioritize the former.
If you need us to make your thesis shine, contact us unhesitatingly!
Best Edit & Proof expert editors and proofreaders focus on offering papers with proper tone, content, and style of academic writing, and also provide an upscale editing and proofreading service for you. If you consider our pieces of advice, you will witness a notable increase in the chance for your research manuscript to be accepted by the publishers. We work together as an academic writing style guide by bestowing subject-area editing and proofreading around several categorized writing styles. With the group of our expert editors, you will always find us all set to help you identify the tone and style that your manuscript needs to get a nod from the publishers.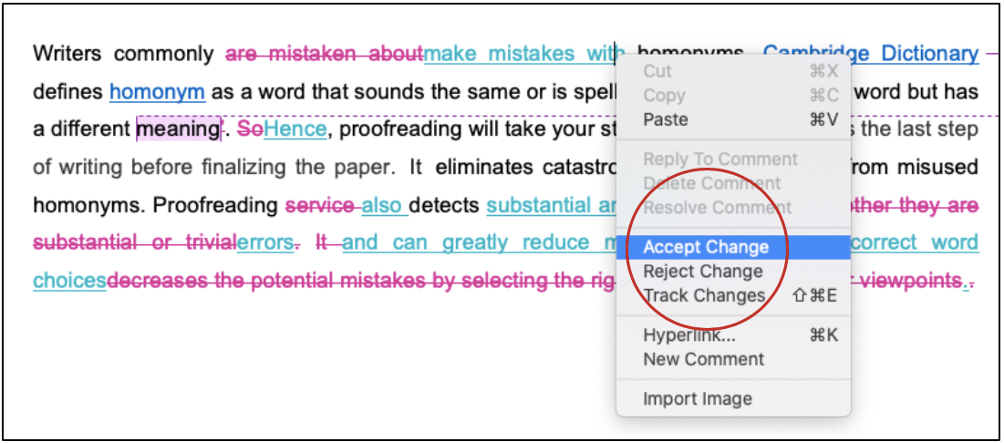 English formatting service for theses and dissertations
You can also avail of our assistance if you are looking for editors who can format your manuscript, or just check on the particular styles for the formatting task as per the guidelines provided to you, e.g., APA, MLA, or Chicago/Turabian styles. Best Edit & Proof editors and proofreaders provide all sorts of academic writing help, including editing and proofreading services, using our user-friendly website, and a streamlined ordering process.
Get a free quote for editing and proofreading now!
Visit our order page if you want our subject-area editors or language experts to work on your manuscript to improve its tone and style and give it a perfect academic tone and style through proper editing and proofreading. The process of submitting a paper is very easy and quick. Click here to find out how it works.
Our pricing is based on the type of service you avail of here, be it editing or proofreading. We charge on the basis of the word count of your manuscript that you submit for editing and proofreading and the turnaround time it takes to get it done. If you want to get an instant price quote for your project, copy and paste your document or enter your word count into our pricing calculator.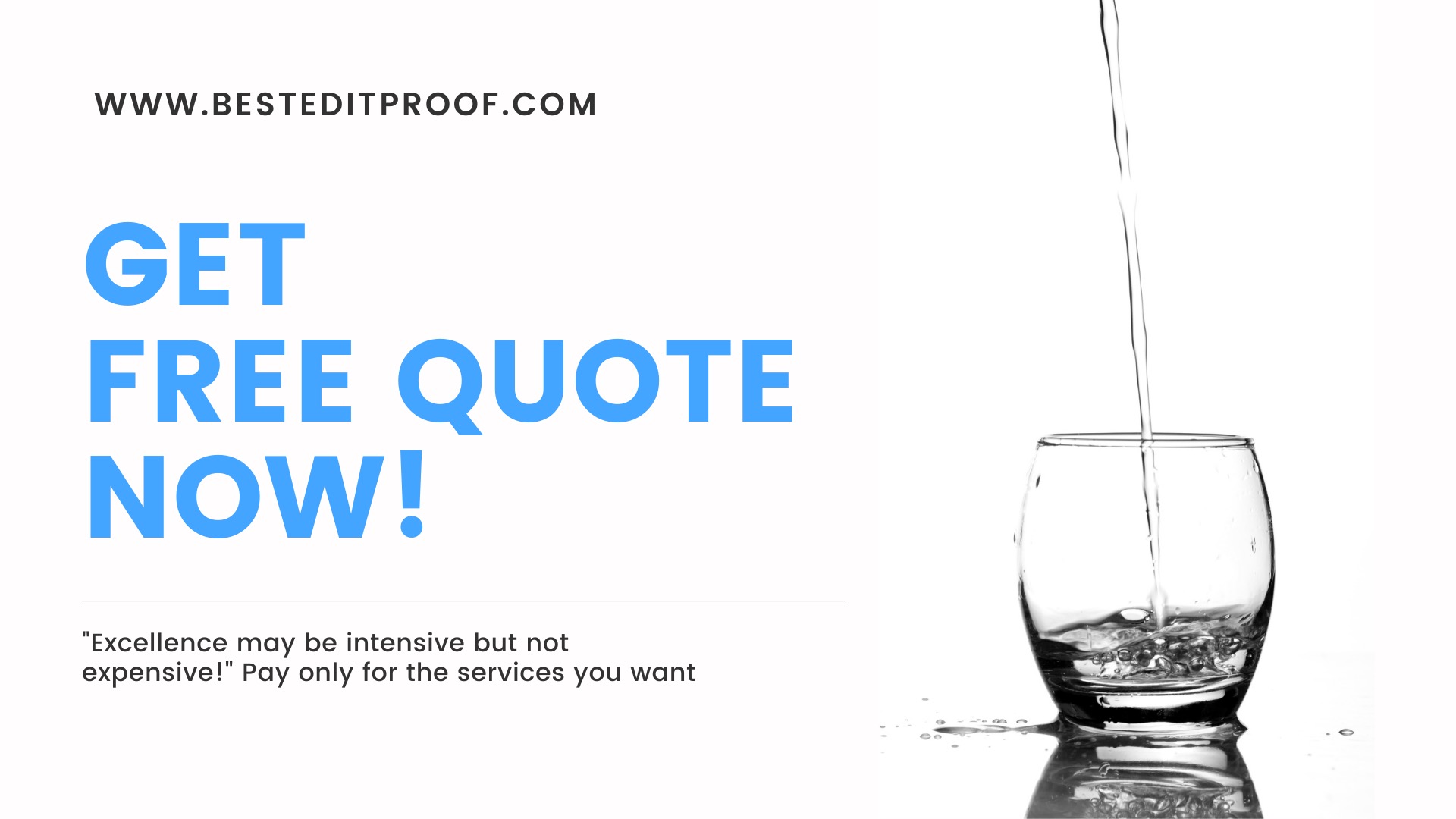 24/7 customer support | Live support
Contact us to get support with academic editing and proofreading. We have a 24/7 active live chat mode to offer you direct support along with qualified editors to refine and furbish your manuscript.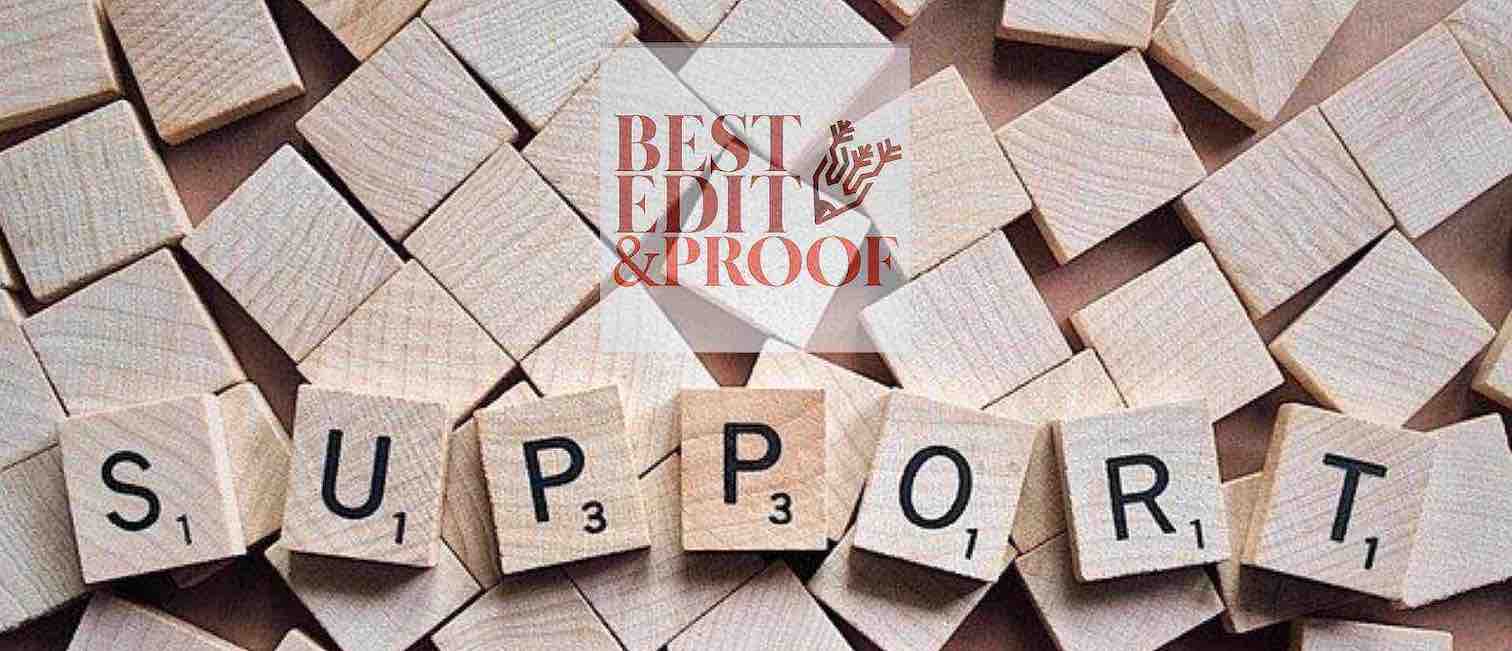 Stay tuned for updated information about editing and proofreading services!
Follow us on Twitter, LinkedIn, Facebook, Instagram, and Medium.
For more posts, click here.