The dissertation writing process is a lengthy, extensive and multi-faceted undertaking spanning several months (or even years). It is an exacting exercise comprising several steps, each with its own requisites that scholars need to fulfill duly. Hence, regardless of how strategic and meticulous a scholar's dissertation writing approach is, there are bound to be certain inconsistencies - grammatical errors, incoherent phrasing, inappropriate synonyms, formatting errors, etc., - even in the final draft.
A dissertation submission checklist is a final measure to eliminate the above inconsistencies from the dissertation manuscript. It is a set of chronologically arranged last-minute "checks" to ensure a dissertation satisfies the submission criteria set forth by the college/university.
Every college/university typically has its proprietary pre-submission checklist, like this one put forward by Harvard, for the scholars to refer to. However, there are a few penultimate pre-submission checks common to every dissertation, such as the ones listed below, that every scholar should observe perforce.
The final dissertation submission checklist
The following submission checklist comprises five essential checks that scholars should run on their manuscripts mandatorily.
These checks address the overt irregularities of a dissertation and work as remainders for scholars to deal with the secondary aspects of dissertation submission.
1. Reviewing the page numbering
The sequential arrangement of pages in a dissertation manuscript is one of the most fundamental requirements. However, it is also one of the more overlooked facets of a dissertation and thus prone to errors.
Wrongful page numbering, missing page numbers, redundant page numbers, incorrect placement of the numbers on a page, etc., are just some of the page numbering or pagination mistakes scholars unknowingly commit. Therefore, before submitting their dissertations, scholars should examine the pagination of their dissertations and rectify any mistakes.
2. Rereading the formatting guidelines
Formatting guidelines are essential mandates put forward by the college/university that dictate the ideal structure of a dissertation. One can also consider them as a template to formulate the skeleton of a dissertation.
These guidelines comprise details regarding page specifications, margins, font, indentation, spacing, pagination, table formats, etc., of a dissertation.
The dissertation formatting guidelines, as published on Harvard University's website, suitably state how detailed these guidelines can be. Formatting guidelines are crucial at the beginning, during, and toward the end of the dissertation writing process. Hence, scholars should review them as many times as it takes to ensure their manuscripts satisfy all the relevant submission parameters.
3. Proofreading the dissertation
It is not uncommon for even the most well-written dissertations to contain minute but important grammatical errors, formatting inconsistencies, etc. Such errors can critically undermine the credibility of a dissertation. Thus, it is recommended that scholars proofread their dissertations at least thrice before submitting them to the designated department.
However, a dissertation consists of tens of thousands of words. Hence, scanning the entire document multiple times while maintaining adequate focus and consistency is exacting even for seasoned scholars.
It is also one of the many reasons scholars harbor great apprehension regarding proofreading. Thus, if scholars struggle to proofread their dissertations on time, they should employ professional proofreading services.
Widely available on the web, these services house teams of experienced editors and proofreaders that can scrutinize and proofread a dissertation much faster than an average scholar.
The bottom line is that scholars should not overlook the importance of proofreading. If they find it cumbersome to do it themselves, they should seek the assistance of professionals. But, they should not skip the process entirely, as doing so can have far greater repercussions than they can fathom.
4. Checking the manuscript for plagiarism
It is understandable that when writing a document as extensive as a dissertation, instances of plagiarism can seep in unnoticed. But, the onus lies on scholars to eliminate plagiarism from the final draft inevitably. After all, plagiarism is a grave academic offense that can raise serious questions about the originality of a dissertation. In addition, it can also damage the reputation and academic career of a scholar.
To avoid plagiarism, scholars should:
review the citations - the bibliography and the in-text ones

utilize online plagiarism checkers

avoid emulating the writing styles of others
What is Plagiarism | How to Avoid It
How to Paraphrase in Academic Writing: A Comprehensive Guide
How to Choose the Right Plagiarism Checker for Your Academic Works
5. Consulting the supervisor for any skipped items in the dissertation submission checklist
An audience with the supervisor before the submission date can help a scholar resolve some crucial doubts. Supervisors can also notify the scholars about some last-minute tips and best practices for submitting a quality dissertation. Hence, scholars should consult their supervisors, even if it is not for long, to examine their dissertations and notify them about their submission strategy.
Dissertation submission checklist: Synopsis
The days preceding the submission deadline can be especially anxiety-triggering despite a scholar having at hand a well-written and credible dissertation. A dissertation submission checklist, in such scenarios, can help alleviate some of the burdens associated with dissertation submissions. It can also help scholars organize their eleventh-hour dissertation reviewing priorities and keep their efforts on track. Thus, scholars should keep a submission checklist - like the one above - handy and religiously abide by it for successful dissertation submission.
If you need us to make your manuscript shine, contact us unhesitatingly!
Best Edit & Proof expert editors and proofreaders focus on offering manuscripts with proper tone, content, and style of academic writing, and also provide an upscale editing and proofreading service for you. If you consider our pieces of advice, you will witness a notable increase in the chance for your research manuscript to be accepted by the publishers. We work together as an academic writing style guide by bestowing subject-area editing and proofreading around several categorized writing styles. With the group of our expert editors, you will always find us all set to help you identify the tone and style that your manuscript needs to get a nod from the publishers.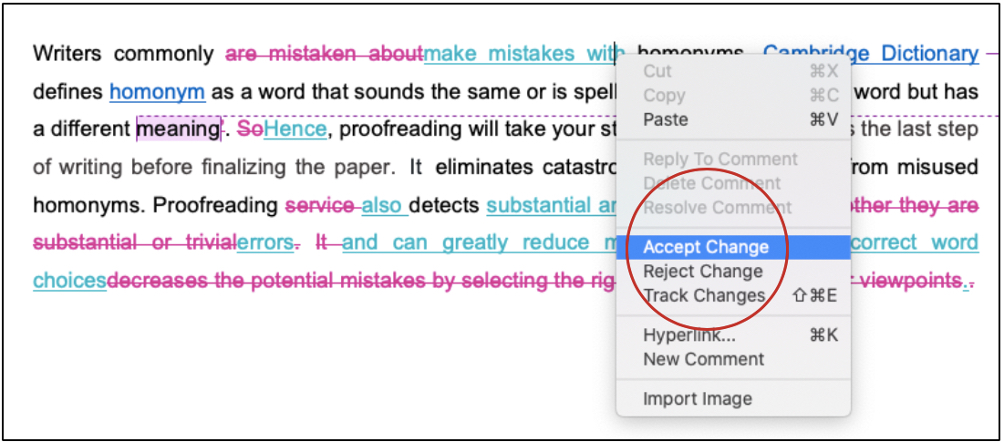 English manuscript formatting service
You can also avail of our assistance if you are looking for editors who can format your manuscript, or just check on the particular styles for the formatting task as per the guidelines provided to you, e.g., APA, MLA, or Chicago/Turabian styles. Best Edit & Proof editors and proofreaders provide all sorts of academic writing help, including editing and proofreading services, using our user-friendly website, and a streamlined ordering process.
Get a free quote for editing and proofreading now!
Visit our order page if you want our subject-area editors or language experts to work on your manuscript to improve its tone and style and give it a perfect academic tone and style through proper editing and proofreading. The process of submitting a paper is very easy and quick. Click here to find out how it works.
Our pricing is based on the type of service you avail of here, be it editing or proofreading. We charge on the basis of the word count of your manuscript that you submit for editing and proofreading and the turnaround time it takes to get it done. If you want to get an instant price quote for your project, copy and paste your document or enter your word count into our pricing calculator.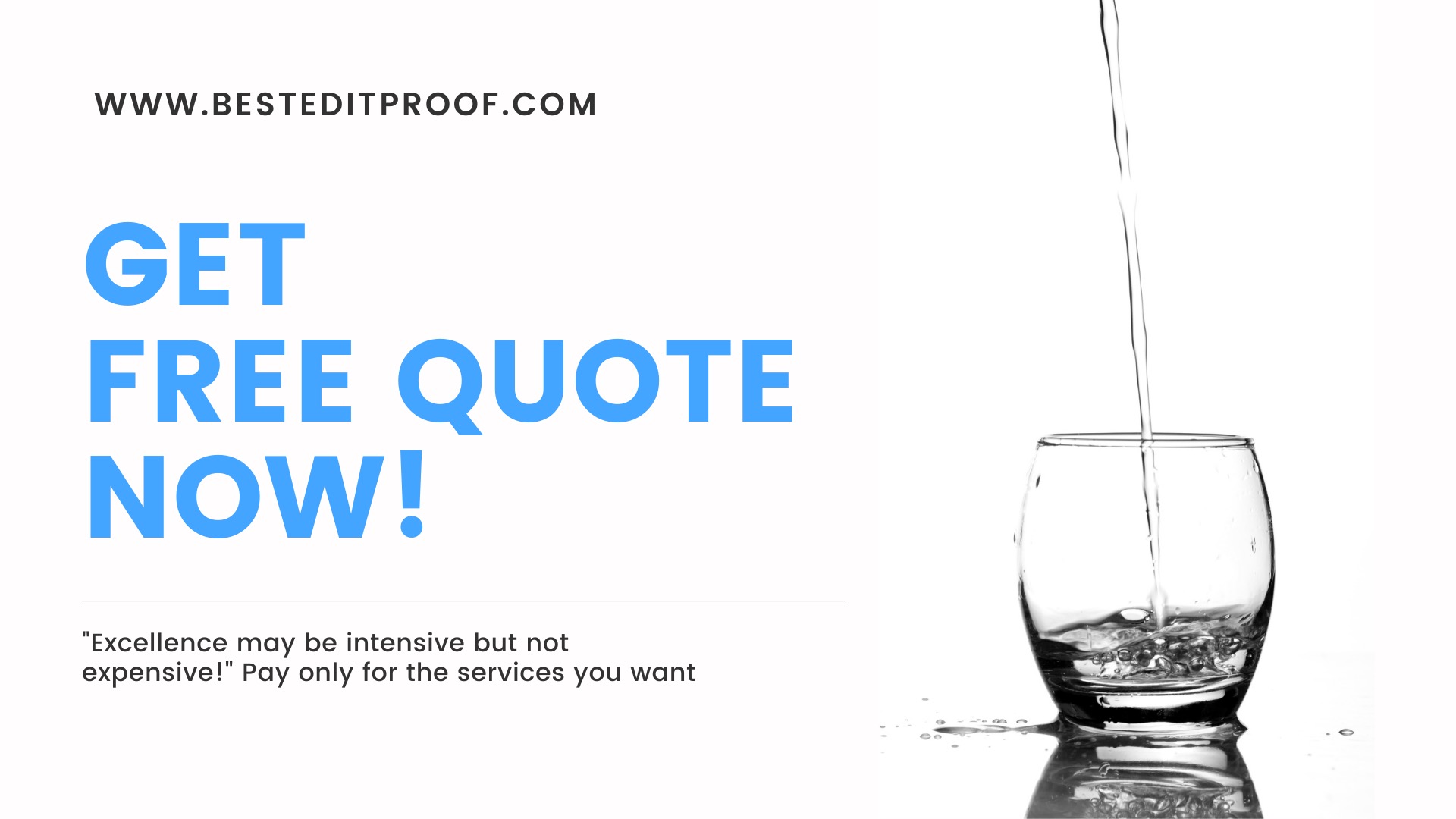 24/7 customer support | Live support
Contact us to get support with academic editing and proofreading. We have a 24/7 active live chat mode to offer you direct support along with qualified editors to refine and furbish your manuscript.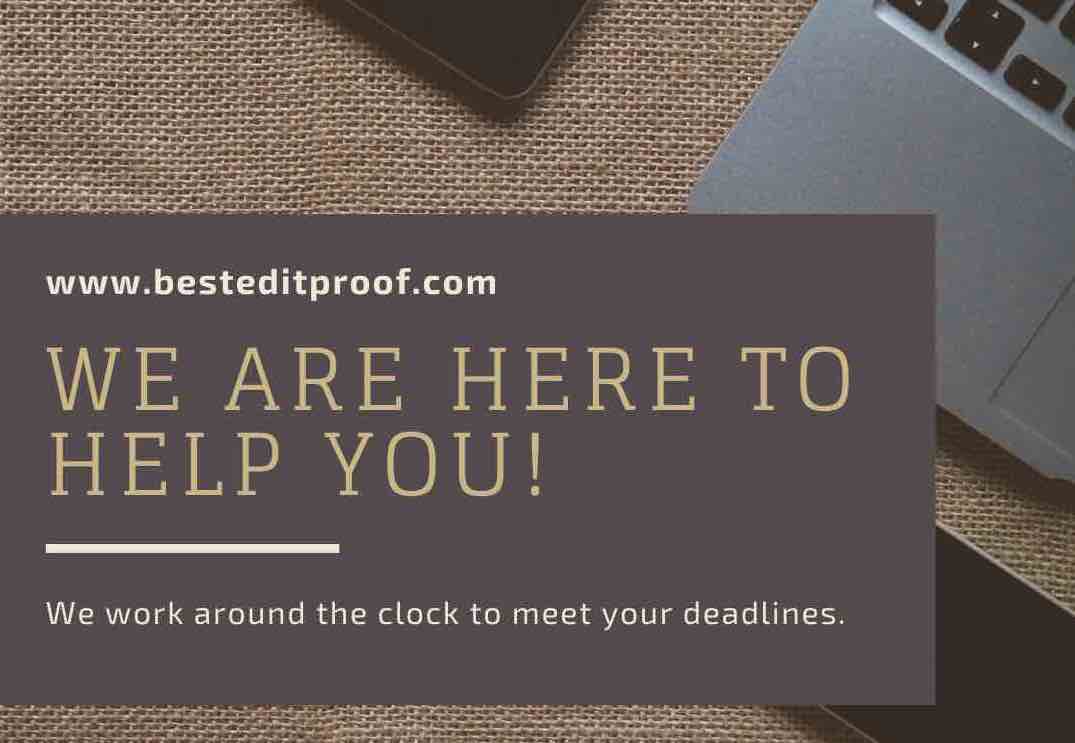 Stay tuned for updated information about editing and proofreading services!
Follow us on Twitter, LinkedIn, Facebook, Instagram, and Medium.
For more posts, click here.
This article discusses some important points to consider during the dissertation submission process. To give you an opportunity to practice proofreading, we have left a few spelling, punctuation, or grammatical errors in the text. See if you can spot them! If you spot the errors correctly, you will be entitled to a 10% discount.