This article discusses the main differences between editing and proofreading services. To give you an opportunity to practice proofreading, we have left a few spelling, punctuation, or grammatical errors in the text. See if you can spot them! If you spot the errors correctly, you will be entitled to a 10% discount.
Each service requires close and careful reading but uses different methods and focuses on different aspects of the manuscript. Both services produce different outcomes for writers, and therefore, our potential clients must be aware of what they do.
As a beginner, you may make the same common mistake as the rest, but we are here to help things set straight. In this article, we will learn the exact meaning behind these two words, what they are, and how they are different from each other. If you are ready to learn, let us begin right away.
Editing and proofreading — what are they?
The first thing to understand in this context is the meaning behind the two concepts. As mentioned earlier, people tend to use these words interchangeably. It may not be wrong, as in a general sense, they mean to make changes to a piece of text and find out if there are any errors.
However, when you step into the professional world, these two words become separate things entirely. In such a scenario, if you were to mix these two words, it would only create confusion. Therefore, we will first understand what these two concepts are and what they mean.
Editing
Let us first look at editing. Editing is a part of the writing process and is the first step to edit a rough draft of any piece of writing before finalizing it. Therefore, editing is a very complicated and intricate process. The main focus here is on the content, language, tone, quality, and expression of the piece you are working on.
After editing, your manuscript will become clear, precise, easy to understand, and of higher quality in language and expressions. These things are the main focus that the editor looks for while editing:
What kinds of words have you used to express yourself? Are they consistent and precise? If you have overused a word too many times.

What is the tone of the piece, and whether your tone matches your target audience or not?

How often have you used passive voice? Writing in an active voice is not always correct, but too much passive voice can make sentences complex and hard to understand.

If you have used too many unwanted words or not. You may try to be expressive and descriptive but using too many unwanted words can have the opposite effect.

Proofreading
Proofreading is considered the last stage of both editing and the writing process. It is not as complex and intricate as editing but is important, nonetheless. Proofreading is, what you may call, the last touch of editing.
Here, proofreaders focus on surface and language errors such as grammatical errors, punctuations, spellings, and other such minute errors. If you ever hire a proofreader to check your work, these are the things they will deal with:
If the punctuation marks you have used are correct or if your work needs proper punctuation anywhere.

If there are any double spaces used

If synonyms, antonyms, and homophones are in the right place and for the right meaning

Whether all your spellings are correct
Editing and proofreading — which service do you need?
If you were to see the whole process, editing and proofreading are both necessary and important. As we always emphasize, editing and proofreading are both parts of the writing process.
While editing ensures that your work is well constructed, well expressed, and clear in understanding; proofreading ensures that it is perfect before it is put in for publication.
However, the choice between the two depends on various factors from authors to authors— preferences, budget, the time before publication, and so on. Therefore, even though both services are necessary, you may choose the one that suits you the best according to your circumstances.
Why opt for editing and proofreading services?
Many newly started writers make the mistake of underestimating editing and proofreading services. Most students and researchers do not allow enough time for it, which can be a mistake. If you are thinking of publication level, it is almost mandatory for you to rely on these services unless you are a professional yourself.
They understand the language better, know the techniques and nuances, and can help you bring the best out of your work for you. Therefore, if you are working on a piece, do not hesitate to get in touch with a professional.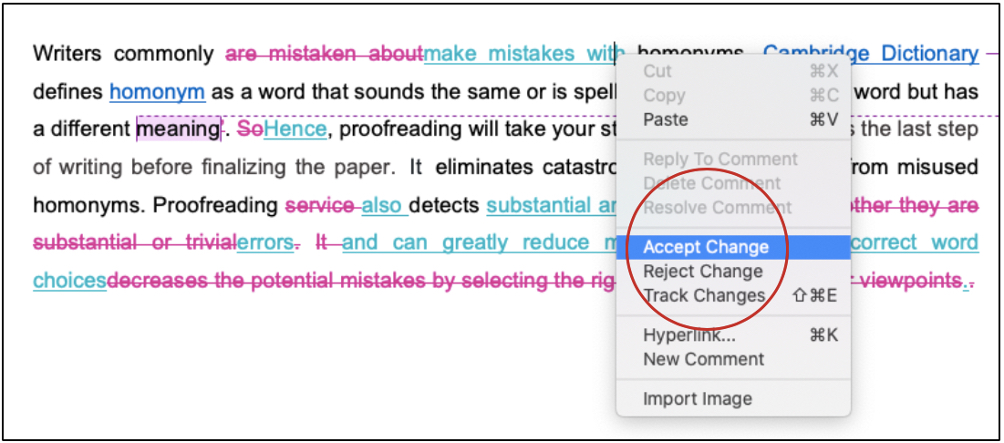 If you need us to make your manuscript shine, contact us unhesitatingly!
Best Edit & Proof expert editors and proofreaders focus on offering manuscripts with proper tone, content, and style of academic writing, and also provide an upscale editing and proofreading service for you. If you consider our pieces of advice, you will witness a notable increase in the chance for your research manuscript to be accepted by the publishers. We work together as an academic writing style guide by bestowing subject-area editing and proofreading around several categorized writing styles. With the group of our expert editors, you will always find us all set to help you identify the tone and style that your manuscript needs to get a nod from the publishers.
English manuscript formatting service
You can also avail of our assistance if you are looking for editors who can format your manuscript, or just check on the particular styles for the formatting task as per the guidelines provided to you, e.g., APA, MLA, or Chicago/Turabian styles. Best Edit & Proof editors and proofreaders provide all sorts of academic writing help, including editing and proofreading services, using our user-friendly website, and a streamlined ordering process.
Get a free quote for editing and proofreading now!
Visit our order page if you want our subject-area editors or language experts to work on your manuscript to improve its tone and style and give it a perfect academic tone and style through proper editing and proofreading. The process of submitting a paper is very easy and quick. Click here to find out how it works.
Our pricing is based on the type of service you avail of here, be it editing or proofreading. We charge on the basis of the word count of your manuscript that you submit for editing and proofreading and the turnaround time it takes to get it done. If you want to get an instant price quote for your project, copy and paste your document or enter your word count into our pricing calculator.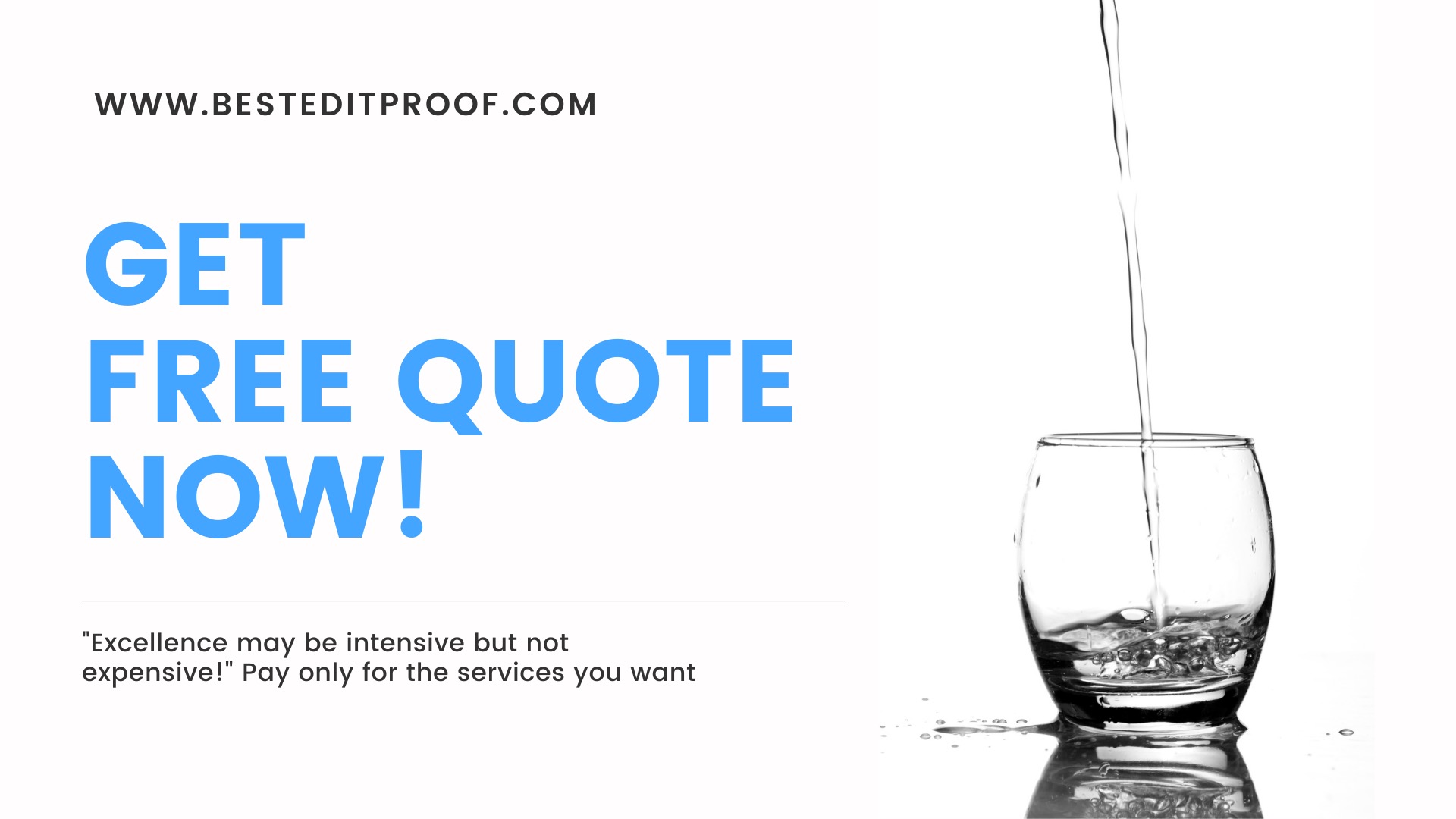 24/7 customer support | Live support
If you need support for editing and proofreading services, contact us. You can also e-mail us or use the 24/7 live chat module to get direct support. We have a 24/7 active live chat mode to offer you direct support along with qualified editors to refine and furbish your manuscript. Alternatively, you can text us through our WhatsApp business support line.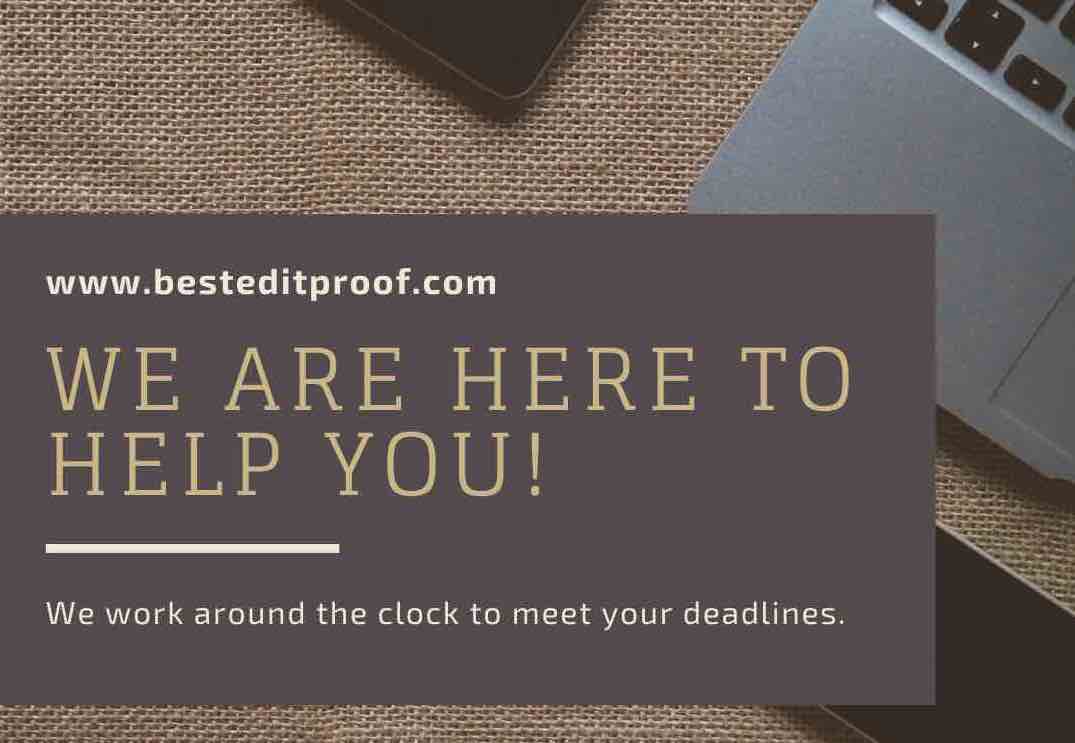 Stay tuned for updated information about editing and proofreading services!
Follow us on Twitter, LinkedIn, Facebook, Instagram, and Medium.
For more posts, click here.