In the publishing industry, proofreading is a common term you will find everywhere. However, proofreading services serve as the backbone of every other sector that uses writing-based communication.
For academic or corporate purposes — or of course, for publishing — proofreading services are a vital part of the writing process. It is the last stage where the written document is checked for grammar, spelling, and punctuation mistakes. It is only after this that the document makes its way to publishing.
Depending on the skills and budget, you can do your proofreading. Yet, getting professional help will give you better products and advice. This will improve your piece of writing for the best. In this guide, we will breeze you through brief info on what proofreading services are. Let us get started!
Proofreading and editing
Many individuals get confused between proofreading and editing. They are not the same thing. Though both mean to make changes to the piece of writing, they are different steps in the writing procedure.
While proofreading is the last stage for checking minor mistakes and errors, editing is a more elaborate process. Editing refers to changing the structure, the language, and even the topics explained in the content. It is more detailed and precise than proofreading and often requires more than one edit.
Editing may involve the following steps, depending on the need of the text:
Content editing

Line editing

Copy editing
Only after a document is thoroughly edited is it sent for proofreading.

How to choose a proofreading service?
Although it is easy to get a proofreader, getting an excellent proofreader is a challenge. You should consider many things before hiring a proofreader, especially if you're looking for academic proofreading.
While at it, you may look for a freelance proofreader or a proofreading agency.
Let us look at a few things you need to be mindful of before hiring a proofreading service.
Proofreading or editing?
Many times, a document sent to a proofreader is declined and returned. It is mainly because the document may need more than just proofreading services. Thus, as the writer, you need to be clear on what kind of service your document requires.
Should proofreading suffice, or does the document also need editing?
If your document is academic, it may need academic editing rather than proofreading. If your document has too many grammatical mistakes, confusing and complex sentences, imbalanced flow and tone, editing can help remove such issues.
Some agencies offer individual proofreading and editing services (at different prices) or combine them as a fixed-price bundle. Understand the needs of your document before you choose a service.
Would you need a specialized proofreader?
Some proofreaders specialize in a particular format of documents. Depending on the type of document you have, you may need the help of such expert proofreaders.
Generally, proofreaders need not possess expert knowledge of the content of the documents. However, for more technical or specific documents, a professional proofreader will be able to help you out better.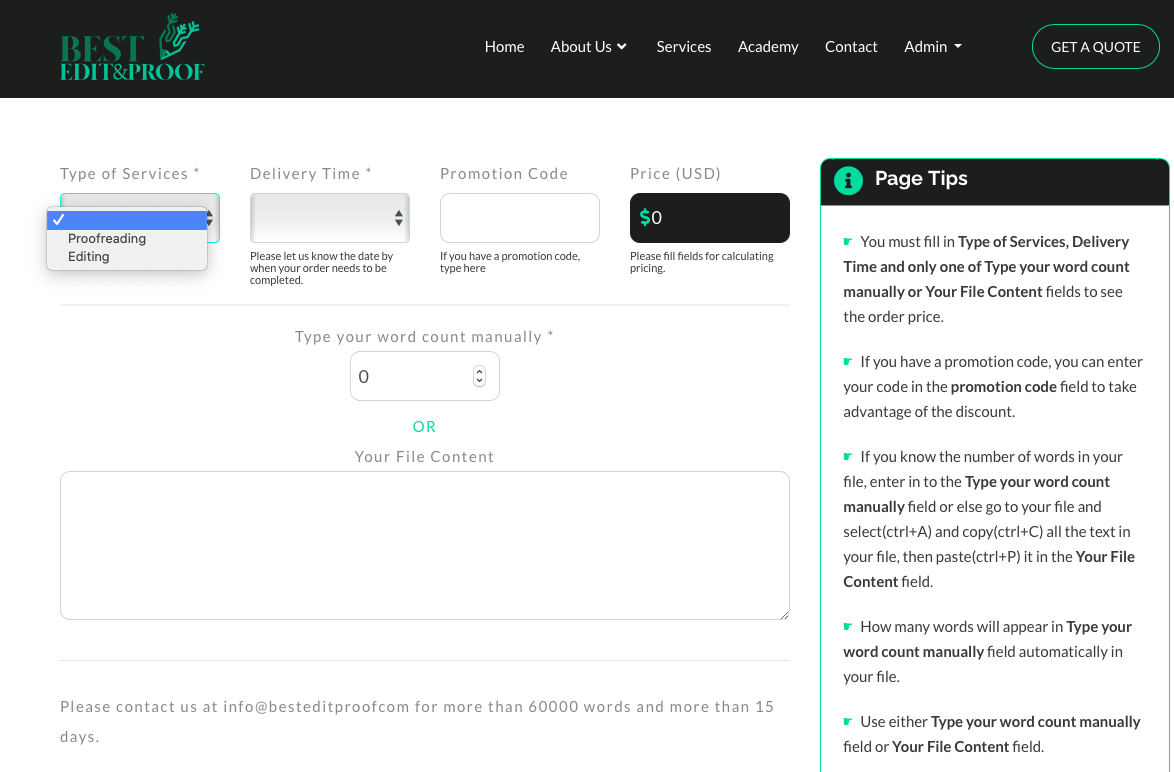 How long does the process take?
Many agencies offer you deadlines according to your preference, needs, and budget. The longer the time taken for proofreading, the lesser the price.
However, if you have a strict deadline, you may choose an agency that will provide you quick service. Even so, you should keep a reasonable amount of time for editing and proofreading.
How much cost are you looking at?
The pricing for proofreading depends on various factors:
Where the proofreader is based

The skills and experience of the proofreader

The time it takes to proofread

Type of text

Length of text
A primary rate is the word count, usually followed by proofreading agencies. However, they might charge you per page if you also need formatting included. Besides, some freelancers may also charge per hour.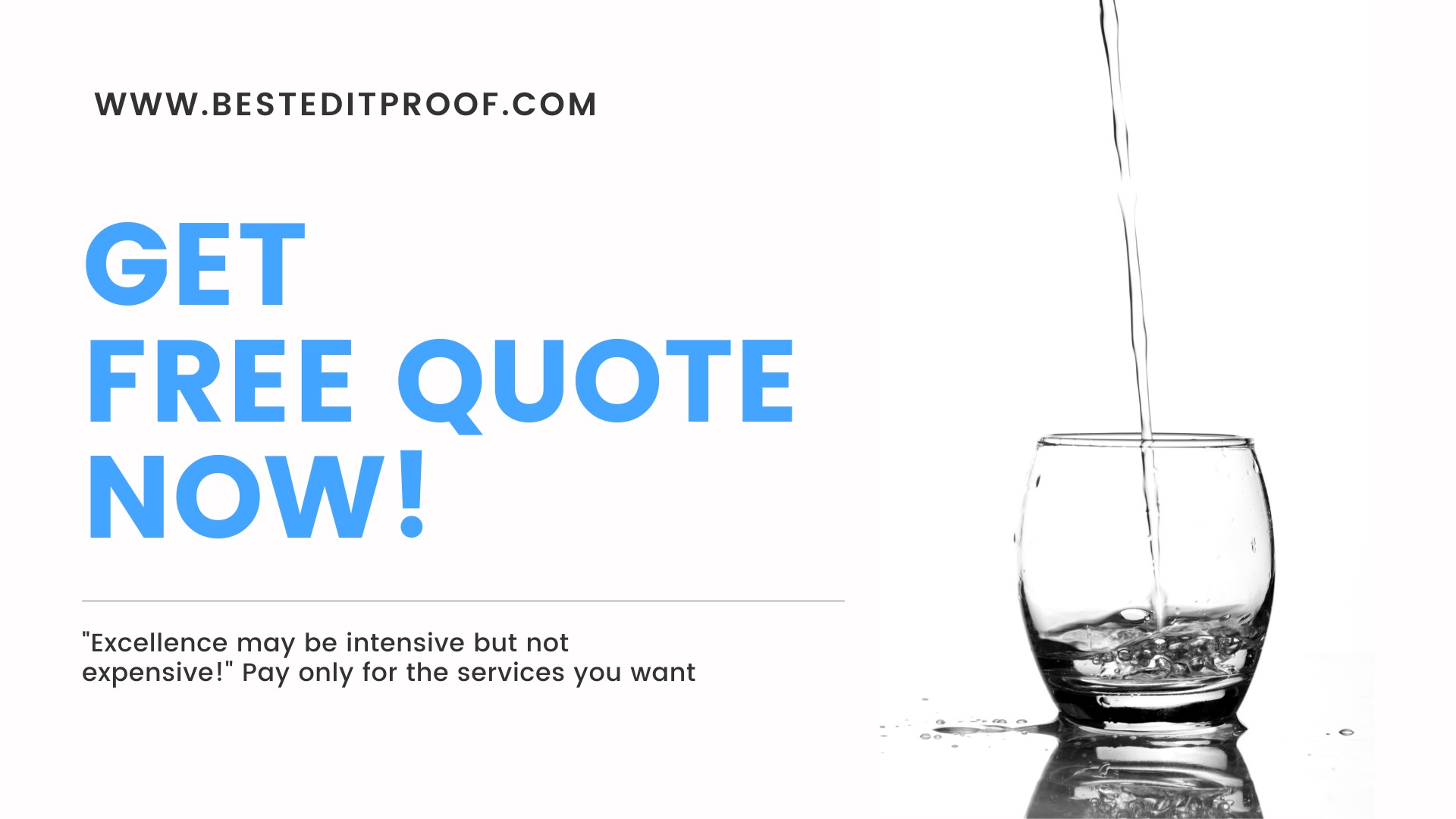 How do you know the proofreading services are reliable?
You would want a proofreading service that you can rely on and trust. Therefore, to know how good the service is, here are a few signs that you need to look out for:
What are the qualifications of the proofreaders?

How efficiently they handle customer service and feedback response?

Do they provide live support?

What are their complaint and refund policies?

What are their domain or page authority scores?

Do they provide a secure payment process?

Is the service they provide secure and confidential?

Are data protected by 256-bit SSL?

Do they provide free revisions with custom requests to ensure client satisfaction?

Is there editor/proofreader and client interaction?

Do they provide a certificate of proofreading?
So, that is all you need to know about proofreading services and how you can get one that you can entirely rely on.
If you need us to make your manuscript shine, contact us unhesitatingly!
Best Edit & Proof expert editors and proofreaders focus on offering manuscripts with proper tone, content, and style of academic writing, and also provide an upscale editing and proofreading service for you. If you consider our pieces of advice, you will witness a notable increase in the chance for your research manuscript to be accepted by the publishers. We work together as an academic writing style guide by bestowing subject-area editing and proofreading around several categorized writing styles. With the group of our expert editors, you will always find us all set to help you identify the tone and style that your manuscript needs to get a nod from the publishers.
English manuscript formatting service
You can also avail of our assistance if you are looking for editors who can format your manuscript, or just check on the particular styles for the formatting task as per the guidelines provided to you, e.g., APA, MLA, or Chicago/Turabian styles. Best Edit & Proof editors and proofreaders provide all sorts of academic writing help, including editing and proofreading services, using our user-friendly website, and a streamlined ordering process.
Get a free quote for editing and proofreading now!
Visit our order page if you want our subject-area editors or language experts to work on your manuscript to improve its tone and style and give it a perfect academic tone and style through proper editing and proofreading. The process of submitting a paper is very easy and quick. Click here to find out how it works.
Our pricing is based on the type of service you avail of here, be it editing or proofreading. We charge on the basis of the word count of your manuscript that you submit for editing and proofreading and the turnaround time it takes to get it done. If you want to get an instant price quote for your project, copy and paste your document or enter your word count into our pricing calculator.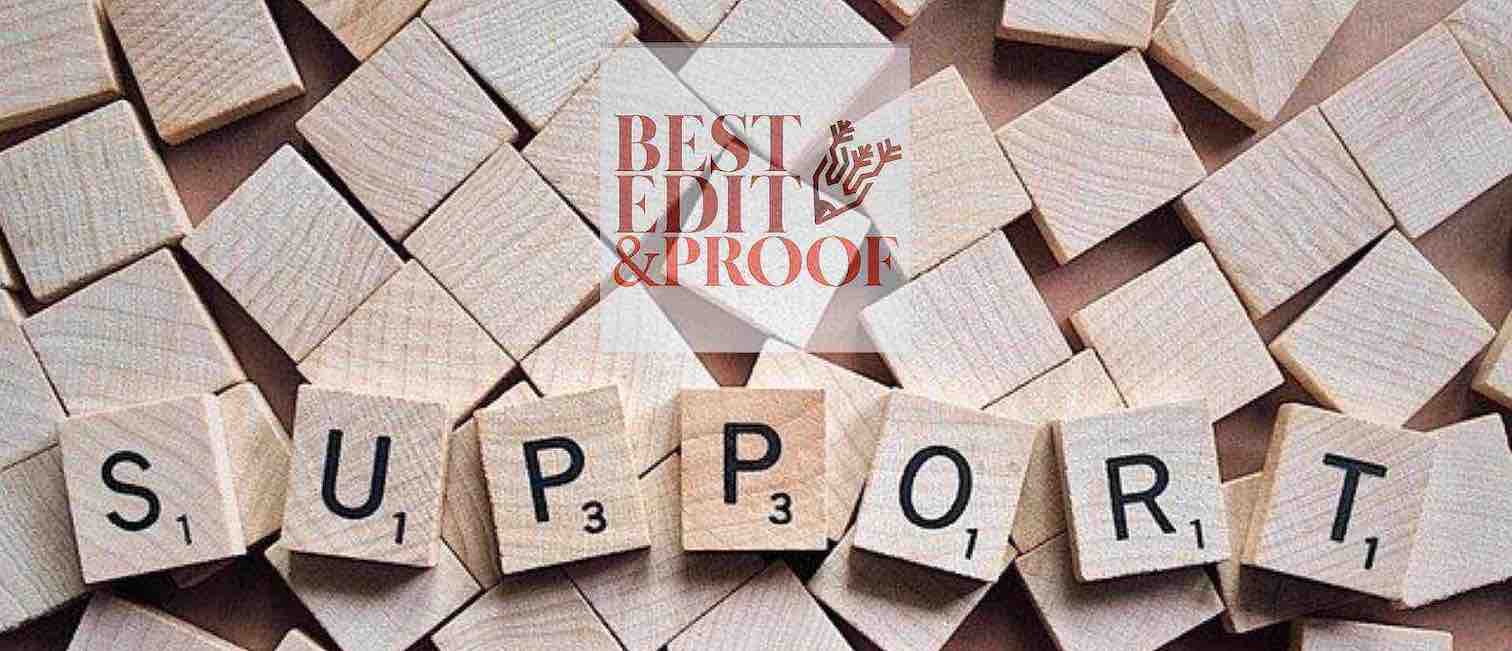 24/7 customer support | Live support
If you need support for editing and proofreading services, contact us. You can also e-mail us or use the 24/7 live chat module to get direct support. We have a 24/7 active live chat mode to offer you direct support along with qualified editors to refine and furbish your manuscript. Alternatively, you can text us through our WhatsApp business line.
Stay tuned for updated information about editing and proofreading services!
Follow us on Twitter, LinkedIn, Facebook, Instagram, and Medium.
For more posts, click here.
In this article, we've covered everything you must know before hiring a proofreader. To give you an opportunity to practice proofreading, we have left a few spelling, punctuation, or grammatical errors in the text. See if you can spot them! If you spot the errors correctly, you will be entitled to a 10% discount.