Writing Conclusion
Your thesis or dissertation ends with the conclusion. Its primary purposes include addressing the main research question, summarizing and echoing the study, presenting future studies recommendations, and depicting your contribution's novel knowledge. Therefore, this section must be concise and intriguing. After perusing, the reader should have a more precise idea of your main argument and how your research has progressed. In the discussion chapter, you elaborate on and reiterate your results' relevance, meaning, and vitality. Hence, centering on what you have discovered and elucidating and evaluating how your findings relate to or refute your literature review and research questions are critical.
Moreover, it should uphold and establish the foundation of your conclusion section. Different ways exist to structure the discussion section. Nonetheless, here are some helpful tips.
1) Concentrate on what your results suggest and explicitly disclose their meaning.
2) Present implications and focus on their vitality.
3) Inform the reader about the limitations of your study because they articulate what your results fail to suggest.
4) Submit recommendations as they can be inspiring to the researchers so that they can pursue novel research thanks to you.
Suppose you are not sure about the ideal study structure. The discussion and conclusion sections may occasionally overlap, and some theses may have a single chapter instead of two different ones. In that case, consulting your supervisor or researching sample theses or dissertations from relevant databases may be exceedingly helpful.
Discussion vs. Conclusion
The conclusion and the discussion sections may have similar elements, and sometimes these two sections are together (especially in shorter papers and journal articles). However, a thesis or dissertation primarily has them separately, and exceedingly usual is to contain a final chapter epitomizing your research and offering the reader your study's last impression.
The conclusion chapter is the shorter of the two. Instead of elaborating on particular results and commenting on the data in detail, it is recommended to make broad statements summarizing the most relevant insights of the research. Therefore, the conclusion cannot have new data, comments, or arguments.
What should be the conclusion's length?
Even though it primarily depends on the type of thesis or dissertation, the conclusion should ideally be around 5 to 7% of your overall work. An empirical scientific study with essential findings and recommendations can have a short conclusion. In contrast, a thesis in the social field might demand more space to conclude the analysis and relate to all the chapters as parts of the overall discussion.
Do you need proofreading or editing for the conclusion section of your thesis?
Editing and proofreading your conclusion section is essential. A professional editing and proofreading service with trained and experienced experts holding Ph.D. in their fields will edit your thesis or dissertation conclusion in detail. The conclusion section will be more legible and practical thanks to their vast experience.
Addressing the research question
The main question should be at the beginning of the conclusion of your thesis or dissertation. You have the ultimate chance to illustrate that you have accomplished what you have stated. Therefore, ensure you address the reader with a clear and concise answer. Avoid repeating all the discussed results. Instead, present the reader with a synthesized and memorable take-home message.
Epitomizing and echoing your study
The conclusion allows you to remind the reader what made you take the chosen approach, what you anticipate finding, and how well the results and your expectations aligned.
Your writing must be to the point, and instead of penning a synopsis of each chapter, your writing should be exceedingly reflective. You might assess the effectiveness of your methods in addressing your research questions and elaborate on any new questions or unexpected insights in due process. Mentioning any limitations of your research may be relevant here. However, avoid discussing them in detail. Instead, concentrate on the positive sides of your study.
Making recommendations
Your discussion might have presented recommendations for future research; however, the conclusion can be ideal to go deeper and look ahead, covering the implications of your theoretical and practical findings. Nonetheless, one should be cautious about overstating the applicability of their research. Suppose you make recommendations for policy, business, or other practical implementations. In that case, it is better to frame them as suggestions instead of imperatives. One should remember that the objective of academic research is to inform, state, and search, not to instruct.
Should you make recommendations for further research, ensure that you do not weaken your study. Future studies may verify, establish, or enhance your conclusions, but they do not necessarily complete them.
Accentuating your contributions
Ensuring your reader has a solid impression of what your research has added to knowledge in your field is essential. You may achieve it using the following strategies:
Reiterate your problem statement to state how your study has helped unravel the problem.

Return to your literature review and depict how you have filled a gap in the extant literature.

Deliberate on your findings and verify or refute an existing theory or hypothesis.
You should be exceedingly precise and avoid reiterating what you have already addressed. One ideal approach may include summarizing and expanding the most critical points to a broader context.
If you need us to make your thesis or dissertation, contact us unhesitatingly!
Best Edit & Proof expert editors and proofreaders focus on offering papers with proper tone, content, and style of academic writing, and also provide an upscale editing and proofreading service for you. If you consider our pieces of advice, you will witness a notable increase in the chance for your research manuscript to be accepted by the publishers. We work together as an academic writing style guide by bestowing subject-area editing and proofreading around several categorized writing styles. With the group of our expert editors, you will always find us all set to help you identify the tone and style that your manuscript needs to get a nod from the publishers.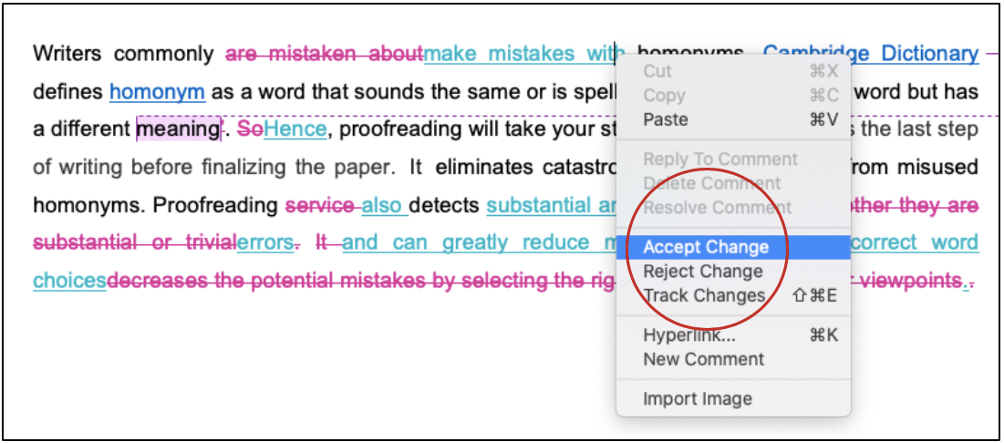 English formatting service
You can also avail of our assistance if you are looking for editors who can format your manuscript, or just check on the particular styles for the formatting task as per the guidelines provided to you, e.g., APA, MLA, or Chicago/Turabian styles. Best Edit & Proof editors and proofreaders provide all sorts of academic writing help, including editing and proofreading services, using our user-friendly website, and a streamlined ordering process.
Get a free quote for editing and proofreading now!
Visit our order page if you want our subject-area editors or language experts to work on your manuscript to improve its tone and style and give it a perfect academic tone and style through proper editing and proofreading. The process of submitting a paper is very easy and quick. Click here to find out how it works.
Our pricing is based on the type of service you avail of here, be it editing or proofreading. We charge on the basis of the word count of your manuscript that you submit for editing and proofreading and the turnaround time it takes to get it done. If you want to get an instant price quote for your project, copy and paste your document or enter your word count into our pricing calculator.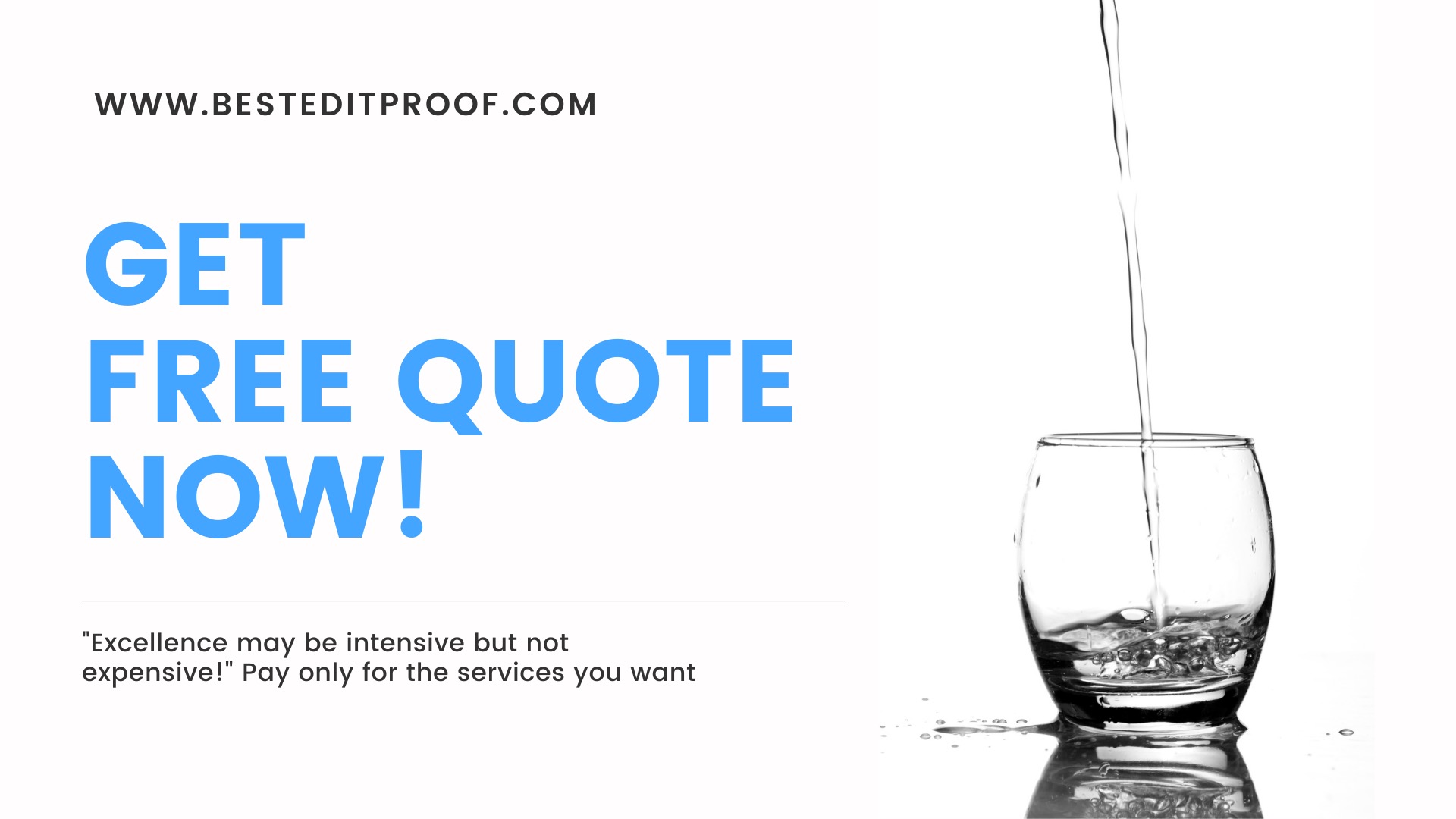 24/7 customer support | Live support
Contact us to get support with academic editing and proofreading. We have a 24/7 active live chat mode to offer you direct support along with qualified editors to refine and furbish your manuscript.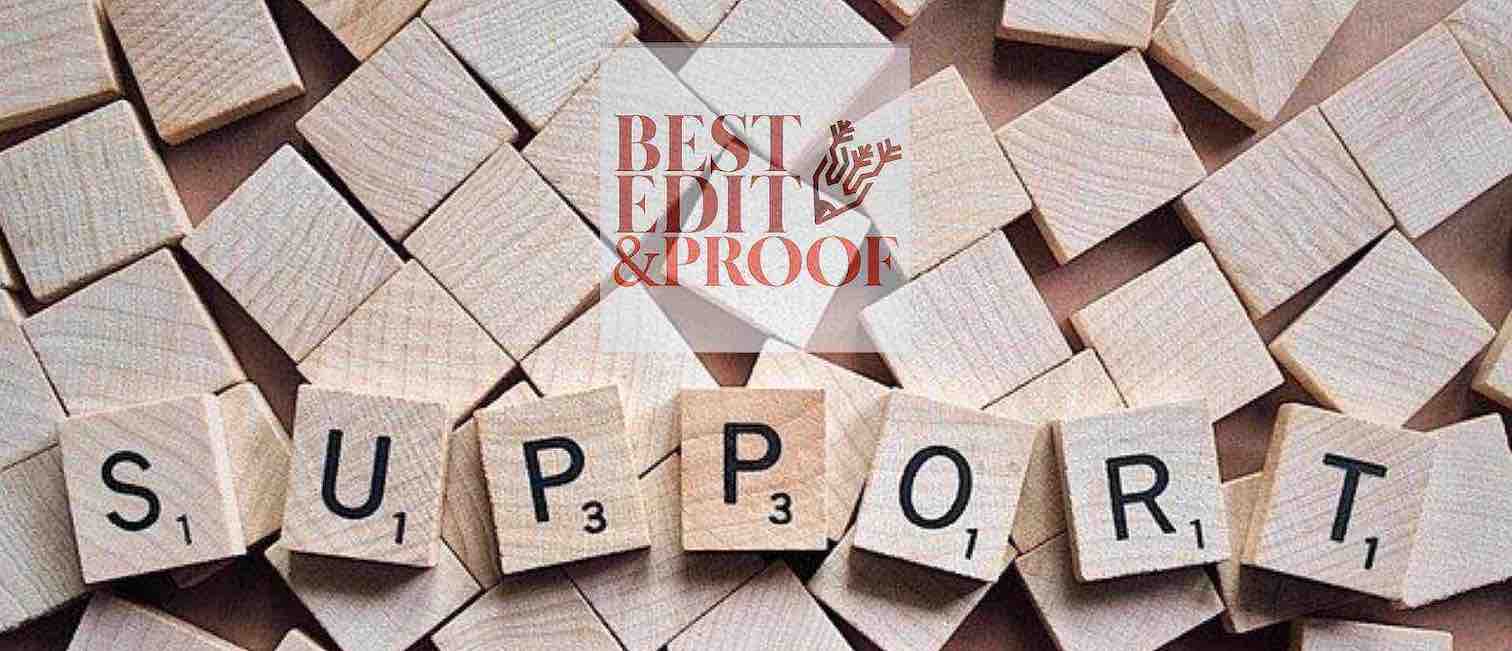 Stay tuned for updated information about editing and proofreading services!
Follow us on Twitter, LinkedIn, Facebook, Instagram, and Medium.
For more posts, click here.
This article explains how to write a conclusion section for a dissertation or thesis. To give you an opportunity to practice proofreading, we have left a few spelling, punctuation, or grammatical errors in the text. See if you can spot them! If you spot the errors correctly, you will be entitled to a 10% discount.