Writing a credible research paper demands much more effort than simply arranging all research elements in an organized manner. It insists on verifying the factual and contextual integrity of the enclosed data while abiding by the standards of academic writing. Thus, it is pertinent that scholars know how to edit a research paper appropriately to ensure it is suitable for the readers.
However, looking at it from an objective viewpoint, editing as a process garners much flak from academics. Scholars either schedule it for the night before the deadline or display their bravado by entirely skipping it.
Editing is, by all means, a resource-intensive and mentally taxing task. But it is also a crucial step in the writing process that enhances a document's overall legibility.
Hence, instead of dreading it, scholars should strive to master editing and, during the process, implement the following steps to get more out of their editing efforts.
How to edit a research paper in 5 steps
Ideally, editing is a chronological endeavor. It requires one to approach a document systematically, demarcate all its components and make the necessary edits. Following the narrative, the steps mentioned below have been arranged to enable scholars to edit their research papers with relatively greater efficiency.
1. Reviewing the research paper outline
Before initiating the editing process, scholars should re-examine the layout of their research papers. Doing so allows them to determine the number of sections in their documents and the contents of each section.
This step is necessary to ensure that scholars get a holistic view of the research paper.
A preferable method to review the outline of a document is to draw it separately along with some notes on what each chapter comprises.
2. Choosing an editing approach
The next step in the process is for scholars to decide how they want to edit a document. Or, to be more precise, which tools they want to use for editing purposes. There are primarily two methods of editing - computer-based and paper-based.
The former method requires scholars to use credible word-processors, such as Microsoft Word and open office, to edit their documents. It is currently a preferred method among academics due to the numerous advantages it offers. Some of these include grammatical suggestions, a thesaurus for synonyms/antonyms, and readily available citation styles.
The latter method is a more traditional approach, requiring scholars to use rulers and colored pens to make the edits. And though it seems outdated to the tech-savvy individuals, it has its fans and admirers. A major advantage of the paper-based method is that it offers increased intimacy with the document. This allows scholars to examine their documents more closely (in a literal sense) than the computer-based method.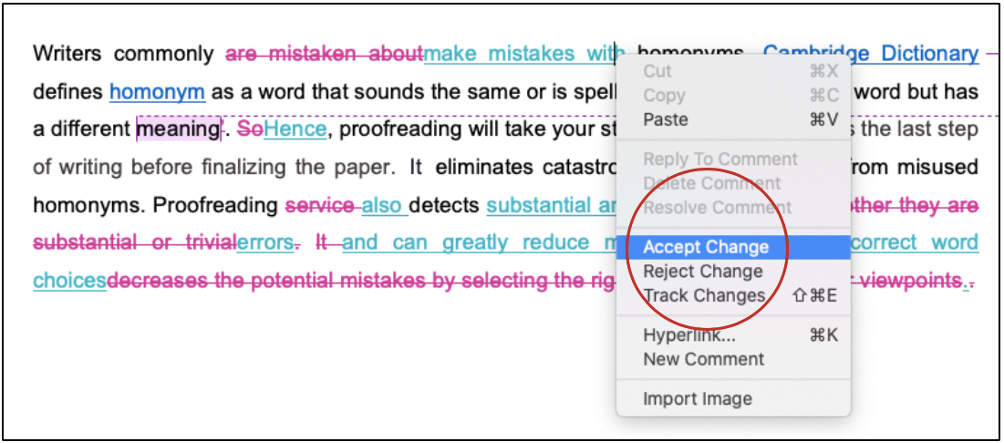 3. Deciding on the starting point
Once a copy of the outline is ready, and the editing method is decided, the next step is to determine a starting point for the editing process.
Scholars should assess which section of their research paper will require how much time and resources. To do so, they should take into consideration the complexity or length, or both, of each section. Subsequently, they should create a priority list and use it to schedule the editing process.
This step is crucial as it enables scholars to deal with the most problematic components of their documents first.
4. Making the edits
After the preparations are complete, it is time for scholars to edit their research papers meticulously and earnestly.
Under this step, scholars should check their documents for the following:
grammatical errors

contextual errors

tonal inconsistencies

factual contentions

clarity of their observations and result

appropriate usage of words and their synonyms
After running the above checks, scholars should proofread the edited document to correct any previously overlooked mistakes.
5. Verifying compatibility with established guidelines
Citations are essential for any academic document as they vouch for the credibility of its contents. They also work toward eliminating any traces of unintentional plagiarism from the document. Thus, scholars should ensure that all the citations - in-text and bibliographic - are in order, including the citation style(s). In addition to citations, scholars should verify the formatting guidelines - generic or as issued by the college/university.
How to edit a research paper: Synopsis
A research paper delineates the research conducted by scholars in their respective disciplines to either support an argument or answer an existing question. It is an academic document that occupies a significant position in the curriculum of college students and research candidates. Therefore, knowing how to edit a research paper is a skill that every scholar should strive to acquire.
If you need us to make your manuscript shine, contact us unhesitatingly!
Best Edit & Proof expert editors and proofreaders focus on offering manuscripts with proper tone, content, and style of academic writing, and also provide an upscale editing and proofreading service for you. If you consider our pieces of advice, you will witness a notable increase in the chance for your research manuscript to be accepted by the publishers. We work together as an academic writing style guide by bestowing subject-area editing and proofreading around several categorized writing styles. With the group of our expert editors, you will always find us all set to help you identify the tone and style that your manuscript needs to get a nod from the publishers.
English manuscript formatting service
You can also avail of our assistance if you are looking for editors who can format your manuscript, or just check on the particular styles for the formatting task as per the guidelines provided to you, e.g., APA, MLA, or Chicago/Turabian styles. Best Edit & Proof editors and proofreaders provide all sorts of academic writing help, including editing and proofreading services, using our user-friendly website, and a streamlined ordering process.
Get a free quote for editing and proofreading now!
Visit our order page if you want our subject-area editors or language experts to work on your manuscript to improve its tone and style and give it a perfect academic tone and style through proper editing and proofreading. The process of submitting a paper is very easy and quick. Click here to find out how it works.
Our pricing is based on the type of service you avail of here, be it editing or proofreading. We charge on the basis of the word count of your manuscript that you submit for editing and proofreading and the turnaround time it takes to get it done. If you want to get an instant price quote for your project, copy and paste your document or enter your word count into our pricing calculator.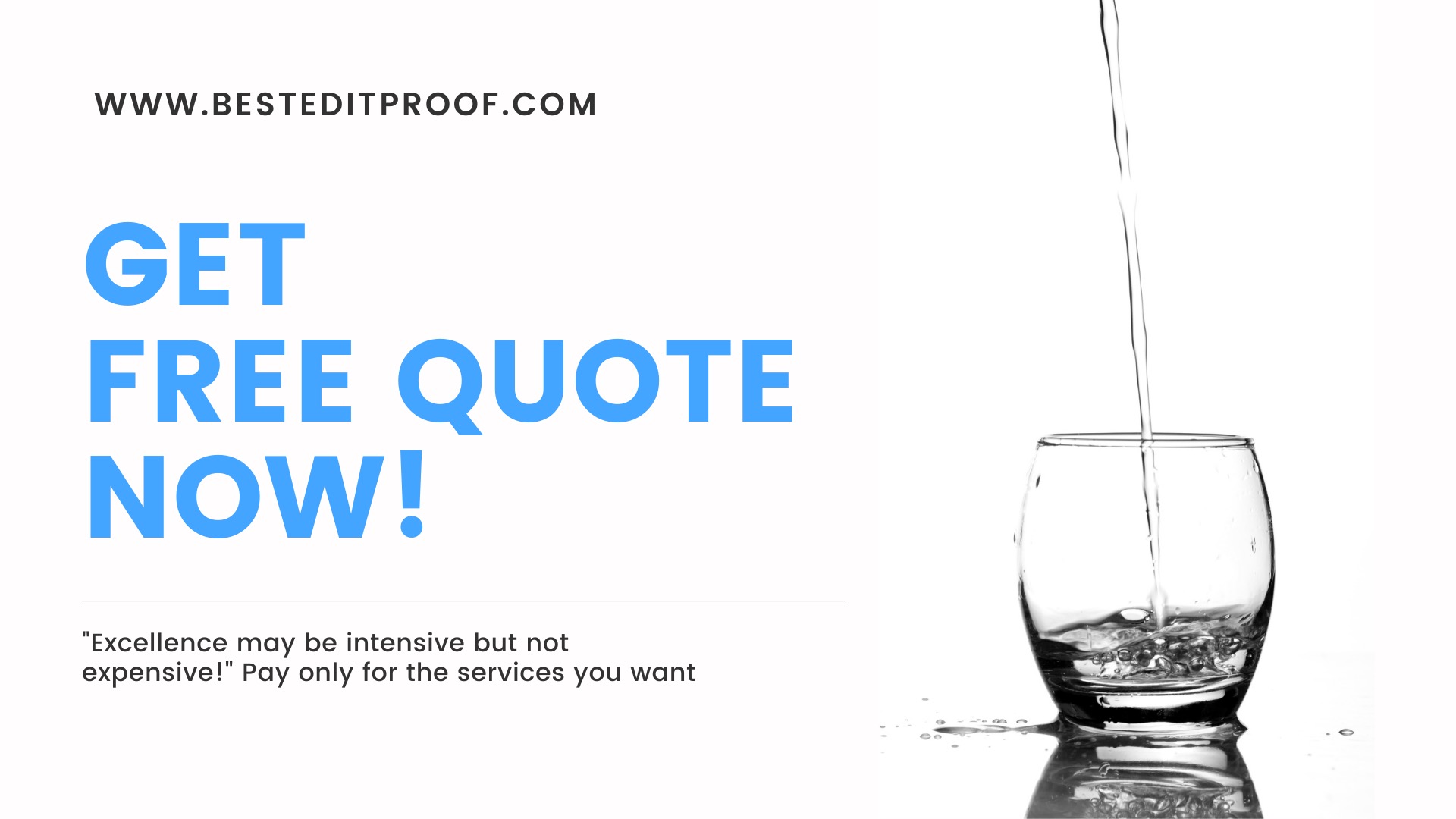 24/7 customer support | Live support
Contact us to get support with academic editing and proofreading. We have a 24/7 active live chat mode to offer you direct support along with qualified editors to refine and furbish your manuscript.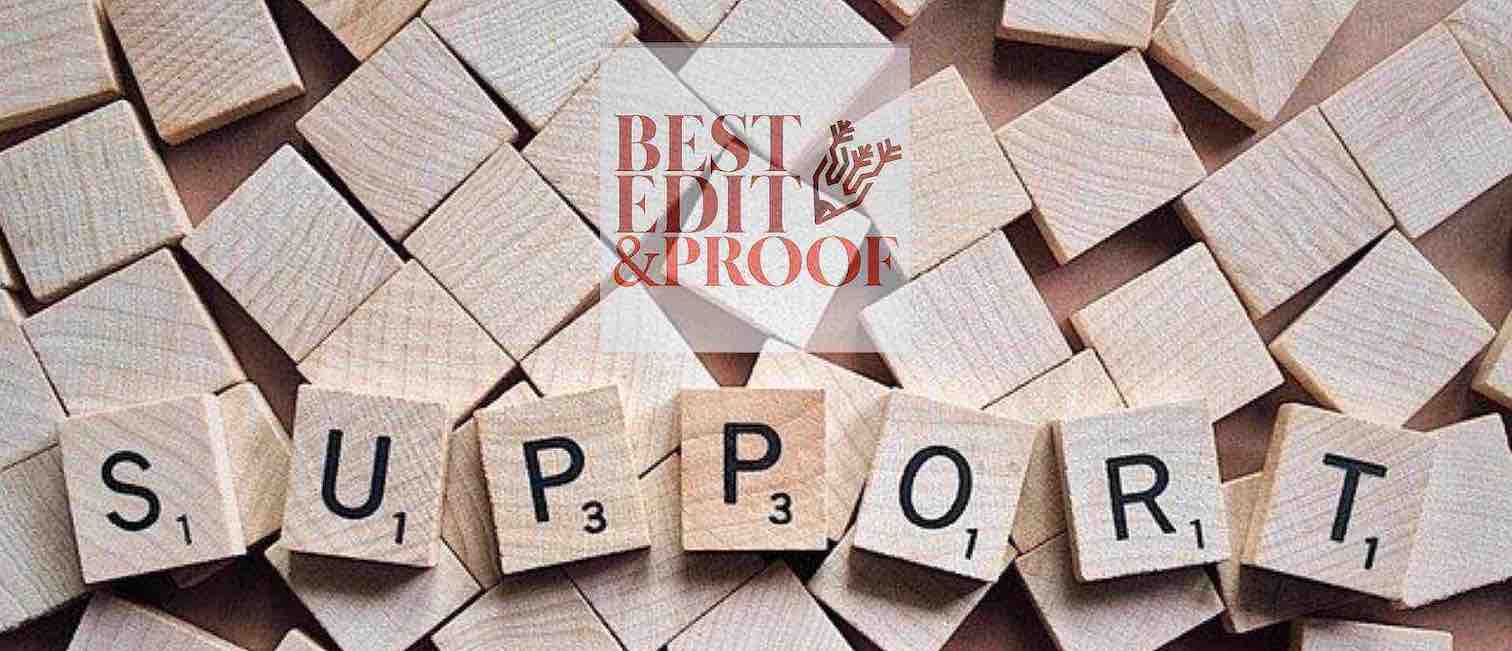 Stay tuned for updated information about editing and proofreading services!
Follow us on Twitter, LinkedIn, Facebook, Instagram, and Medium.
For more posts, click here.
This brief guide shows you how to edit a research paper in 5 simple steps. To give you an opportunity to practice proofreading, we have left a few spelling, punctuation, or grammatical errors in the text. See if you can spot them! If you spot the errors correctly, you will be entitled to a 10% discount.