This article discusses the difference between editing and proofreading services. To give you an opportunity to practice your proofreading, we have left a few spelling, punctuation, or grammatical errors in the text. See if you can spot them! If you spot the errors correctly, you will be entitled to a 10% discount.
The difference between proofreading and editing is a challenging issue to understand. This article provides a general overview of these two services and discusses what they involve. Knowing the difference is especially important when you intend to hire an editor to polish up your manuscript. Writing academic or research papers require specific knowledge of editing and proofreading. Obviously, you would always like to write error-free and easy-to-read content. Thus, you should concentrate on eliminating grammar mistakes, punctuation errors, sentence construction issues, and many more.
Proofreading Is Performed on Final Draft and Editing on the First Draft
When it comes to finding differences between editing and proofreading, you are not supposed to ignore the importance of draft editing. When you complete writing the first draft of your writing, you should seek help from an editor. An editor simply corrects the sentence structure and makes changes to achieve the desired clarity in a written piece.
Proofreading is done when you complete writing the final draft. The main motto behind availing proofreading services is to detect typos, grammar errors, and other major mistakes in your writing. Because proofreading service aims to correct all errors in grammar, typography, punctuation, syntax, and spelling in a manuscript, whereas editing service aims to improve the overall quality of writing by enhancing the flow, readability, and structure. Proofreading requires advanced expertise comprising extensive knowledge of the English language and is essentially the final phase in the process of preparing a manuscript.
Editing Addresses the Key Features and Proofreading Minor Issues
If you want to get the surface level of mistakes eliminated, you need to go with proofreading service. Yes, choosing a proofreading service simply means you want to get minor issues and typos eliminated in your writing. Alternatively, choosing an editing service for your academic papers simply means getting core writing features corrected.
So, if you want to get the core features of your writing addressed, you need to seek help from an editor. However, if you want to get surface-level errors addressed, a proofreader can be of great help.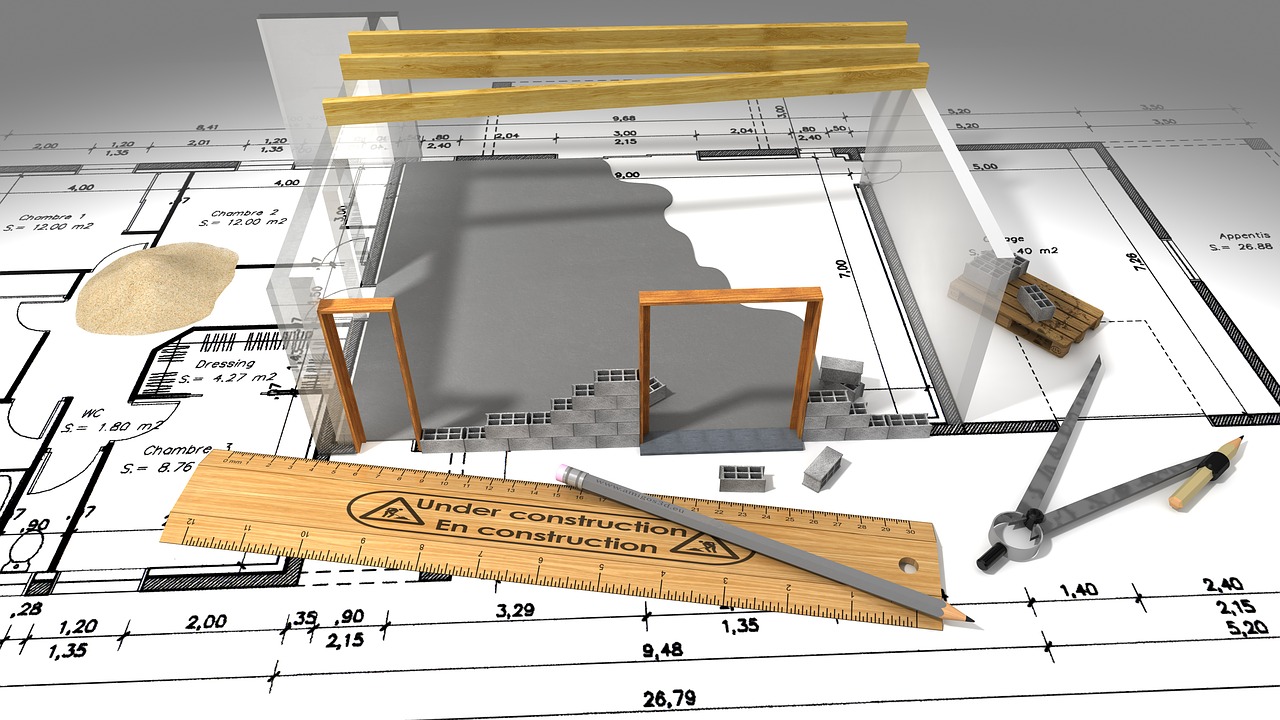 Editing services require extra effort from an editor than does proofreading services from a proofreader because editing services mainly aim to improve the academic quality of your manuscript. Hence, editing services usually involve improvements of the content, overall structure, quality of findings and analysis, simplicity, referencing, and format of the manuscript.
In this sense, editing services will mostly make some essential changes to improve the standard of the academic writing of the paper. Therefore, editors will re-write some parts of your manuscript while exercising care not to create text as this is not the responsibility of the editor but of the author. This re-writing is especially important because an editing service aims to guarantee that the purpose of the manuscript is met.
It is essential to emphasize that an editing service will also check whether the text contains any grammatical, spelling, or punctuational mistakes to ensure the manuscript is error free. In this sense, editing services cover the proofreading service as well.
Difference in Definition: Editing versus Proofreading
As we discussed in our previous blog, most researchers and students are unsure about the difference between these services. Although some use the terms interchangeably, editing and proofreading services are two different stages of the revision process. Both services use different methods and center on different aspects of the writing, but both require close and careful reading. They produce different outcomes for authors. However, both proofreading and editing must improve the quality of the written work.
It is often observed that most of the students or even professionals assume that there is no difference between editing and proofreading. They assume that they can use both options interchangeably. Obviously, it's a wrong perception that should be changed.
If you are going to choose proofreading services for your academic work, you are likely to get misspellings, punctuation errors, grammatical issues, inconsistencies, and formatting errors eliminated.
If you decide to go with an editing service, you can improve language, especially by making alterations for readability, clarity, and hurdle-free narration.
The following points are checked and corrected in editing:
· Overall quality of writing improved
· A stylistic and linguistic assessment and revision of the text
· Language-use enhanced
· Sharp and consistent language
· Expression clearer
· Errors and inconsistencies removed
· Editing also involves the 'proofreading' of your manuscript
The following points are checked and corrected in proofreading:
· Spelling, grammar, typographic, and punctuation errors eliminated
· Consistent notation
· Consistent language and formatting
· Legitimate hyphenation
· Typography (quotation marks, apostrophes, dashes/hyphens, etc.)
· Ensures a publication-ready document
What Will You Receive with Editing and Proofreading Services?
1. Error-free manuscript
You will receive an edited document in which errors in spelling, grammar, punctuation, and typos are corrected.
2. Saving time and effort
As well as ensuring clarity, coherence, and an authoritative tone, having your work proofread and edited by a professional editor saves time and effort. A professional native speaker of English editor edits your work swiftly and professionally and saves you time, improves your own writing, and helps you meet required standards for a grammatically perfect paper.
3. Appropriate formatting
A professional editor formats your paper, including the references and citations, according to your target journal's manual. Your editor follows the required citation styles, such as the APA, MLA, or Chicago/Turabian style.
4. Proofreading and editing ensure professionalism
Proofreading or editing your text is also essential for ensuring a professional presentation. This applies to everything from presentations scripts and business documents to admission documents and resumés. Thus, using professional proofreading and editing services will be crucial throughout your professional career and ease the process for you.
5. Valuable feedback from your editor
Some vital comments that the assigned editor leaves on the right-hand side of the page come with editing and proofreading services. They entail changes and suggestions to help improve the clarity, flow, structure, readability, and quality of the manuscript. The revised version of your manuscript is returned with all edits visibly marked. All edits, including corrections, suggestions, and comments through the Microsoft Word Track-Changes function, appear in the margins of the revised manuscript.

This feature will give the opportunity to writers to see and follow all the suggestions and changes as well as to accept or reject the corrections and revisions. Also, the assigned editor leaves some essential comments on the right-hand side of the page.
6. Papers edited by experienced native-speaker editors have an edge in the peer-review process
For academic achievement, staying ahead of the pack is always a crucial issue. Taking advantage of professional English editing and proofreading services can help academics to reach their potential and increase the chances of their manuscripts becoming published in a professional journal.
7.Certificate of English editing
Editing and proofreading companies usually provide a certificate of editing since it is generally required by peer-reviewed journals. A certificate certifies that the paper has been edited and proofread by professional editors and proofreaders and that these processes were executed to ensure that the document is free of such English language errors as those of clarity, coherence, diction, grammar, punctuation, spelling, style, and syntax.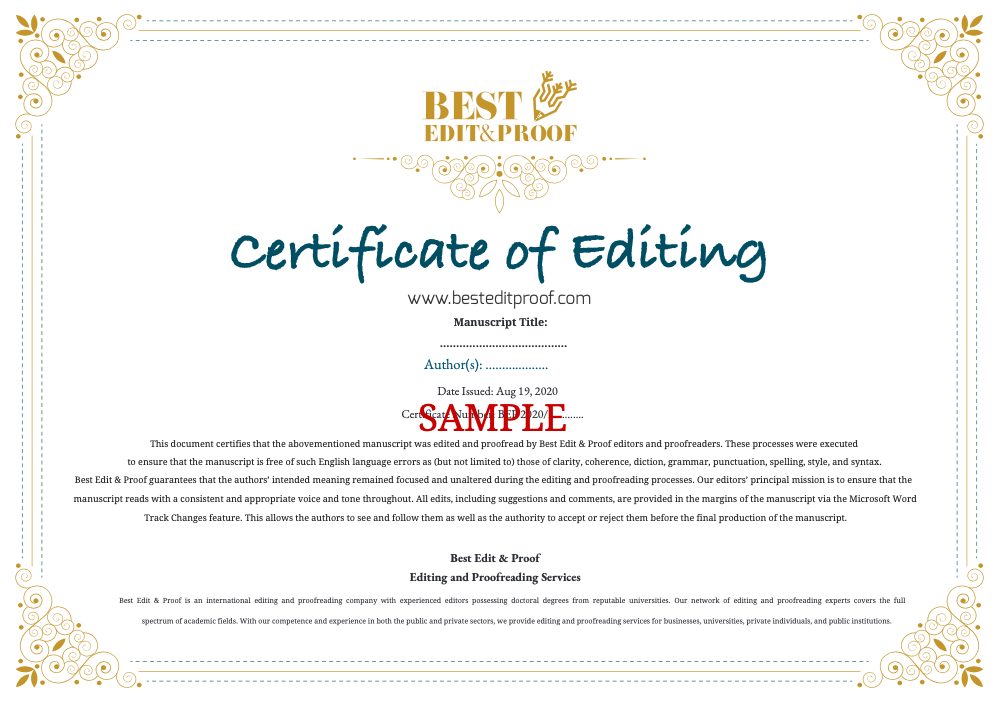 If you need help, then contact Best Edit & Proof!
Best Edit & Proof expert editors aim to provide your manuscripts with proper scholarly and academic tone and style. They will significantly improve the chances of having your research manuscript accepted for publishing. They provide subject-area proofreading and editing services in several fields categorized under various disciplines. With our extensive knowledge and expertise, we will help you find the right tone and style for your manuscript.
If you need our subject-area editors to format your manuscripts, giving you the fundamental rules for formatting your manuscripts as described in your guidelines, such as APA, MLA, or Chicago/Turabian styles, then contact us. At Best Edit & Proof, our proofreaders and editors edit every type of academic paper. We have a user-friendly website, and a simplified ordering process.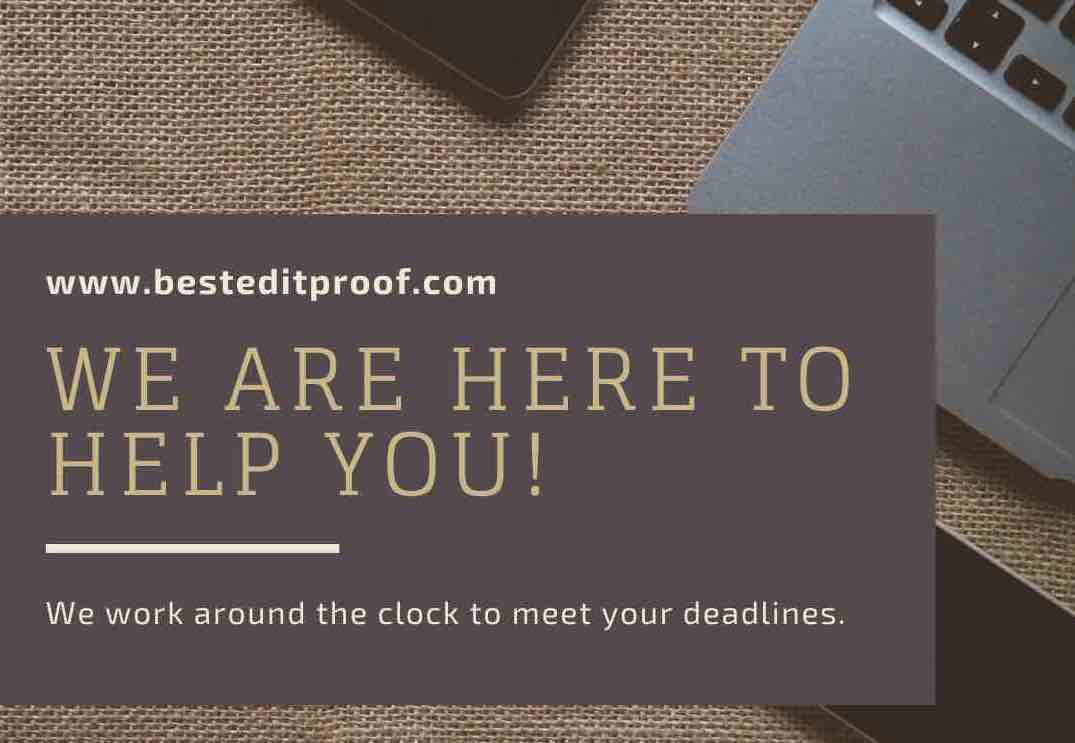 If you would like our subject-area editors and language experts to work on your project for the improvement of its academic tone and style, then please visit the order page. It is easy! It takes only a few minutes to submit your paper and complete the process. Click here to see how it works.
We have flat-rate pricing based on our type of service (editing or proofreading), word count, and turnaround time. Enter your word count or copy and paste your document into our pricing calculator to get an instant quote.
If you need support for academic editing and proofreading, contact us. You can also e-mail us or use the 24/7 live chat module to get direct support. Our doctorally qualified editors will polish and fine-tune your projects.
Follow us on Twitter, LinkedIn, Facebook, Instagram, and Medium.
For more posts, click here.