If you have been in the literary field for a while now, you will know how important editing and proofreading are. It is that one stage in the writing process that most researchers and students somehow overlook. However, you know better, and you want to edit and proofread your documents all the time. While hiring professional services is a great idea, you should polish your editing and proofreading skills before you step in for some paid services. The reason why we suggest this is because you know your document better than anyone out there.
Therefore, it is always a good idea to edit and proofread yourself before you go for professional services or directly go for the intended purpose of your work. With that in mind, we have here a few tips that can help you get better at doing the deed.
Let your work rest
No piece of work is done just like that. As a creator and author, you give a lot of your time, efforts, focus, and even yourself to your work. It happens to the point where you get too involved in the work to see it for what it is. To jump right into the editing part immediately after finishing the project is a bad move to make.
Therefore, take some time off where you let your mind and your work rest for a while. Take a break, catch a breath, and come back with a fresh mindset. That way, you will be able to concentrate better on editing your work.
1. Choose the right time of the day
Choosing the time and hour of when you want to edit and proofread your work is an essential rule when it comes to improving your editing and proofreading skills. If you haven't noticed already, editing and proofreading take a whole level of concentration and focus.
You would not want to take on the work when you are in a distracted state of mind. Therefore, observe the time of the day when your concentration is at its peak. Make it a habit to edit and proofread only during those hours.
2. Don't hesitate to read it out loud
We always suggest that you get your editing and proofreading done in an environment that is not distracting. By that, we mean someplace and time where you are alone and away from noises.
This will also allow you to read your work out aloud. When you read your work out loud, your brain can focus on each work individually. This will help you be more conscious of what you have written and thus detect possible errors.
3. Use various tools to focus
You can use various tools and hacks to enhance your editing and proofreading skills. Here are a few we highly recommend:
If you have the work on your laptop or desktop, print them out and get a physical copy. Changing the feel of the document will help your brain register it better.

If you don't want to go through the hassle of printing them, especially for larger documents, try changing the font of the work.

Use your fingers or a pointer to point and read. Your fingers or a pointer will help you read slowly and focus on what you have written better. On that note, always read slowly when you are editing or proofreading.

Segment the document in various parts and take your time editing each part individually. This will help decrease the pressure of editing and proofreading long texts.
4. Rely on technology to improve your editing and proofreading skills
We are living in the age of digitization, so it will be very wrong if we do not take the help of what modern technology has to offer. There are hundreds of online editing and proofreading tools that can ease out the process for you. You can find numerous free, online grammar correction, plagiarism, editing, and so on tools that are easy to use and very effective.
However, on a side note, we will ask you not to rely completely on these tools. As helpful and advanced as these are, those are still software and programs. So, always balance your editing and proofreading evenly between manual and automatic editing and proofreading.
Improving editing and proofreading skills — Conclusion
The art of editing and proofreading is a skill that will only improve if you keep practicing. Though we were more than happy to let you in on amazing tips on improving your skills, you can only get better if you keep practicing. Also, once you are done editing and proofreading on your own, make sure you rely on professional services to ensure that your work is, indeed, perfect.
If you need us to make your manuscript shine, contact us unhesitatingly!
Best Edit & Proof expert editors and proofreaders focus on offering manuscripts with proper tone, content, and style of academic writing, and also provide an upscale editing and proofreading service for you. If you consider our pieces of advice, you will witness a notable increase in the chance for your research manuscript to be accepted by the publishers. We work together as an academic writing style guide by bestowing subject-area editing and proofreading around several categorized writing styles. With the group of our expert editors, you will always find us all set to help you identify the tone and style that your manuscript needs to get a nod from the publishers.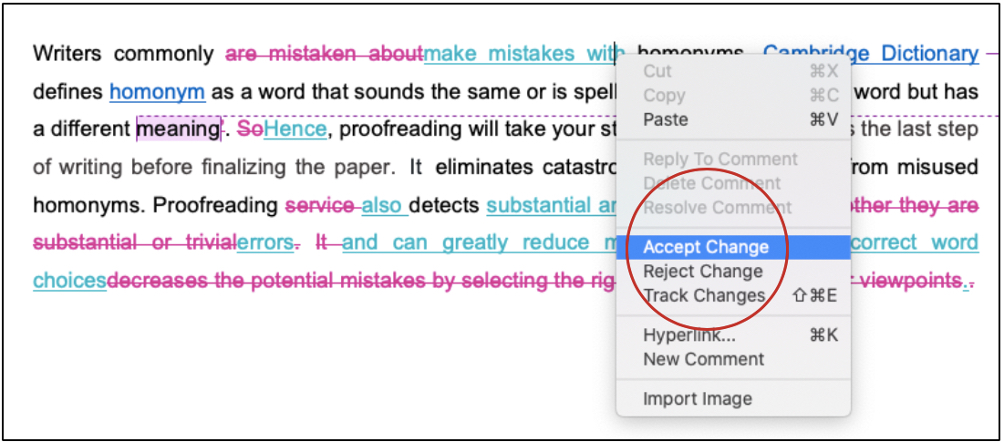 English manuscript formatting service
You can also avail of our assistance if you are looking for editors who can format your manuscript, or just check on the particular styles for the formatting task as per the guidelines provided to you, e.g., APA, MLA, or Chicago/Turabian styles. Best Edit & Proof editors and proofreaders provide all sorts of academic writing help, including editing and proofreading services, using our user-friendly website, and a streamlined ordering process.
Get a free quote for editing and proofreading now!
Visit our order page if you want our subject-area editors or language experts to work on your manuscript to improve its tone and style and give it a perfect academic tone and style through proper editing and proofreading. The process of submitting a paper is very easy and quick. Click here to find out how it works.
Our pricing is based on the type of service you avail of here, be it editing or proofreading. We charge on the basis of the word count of your manuscript that you submit for editing and proofreading and the turnaround time it takes to get it done. If you want to get an instant price quote for your project, copy and paste your document or enter your word count into our pricing calculator.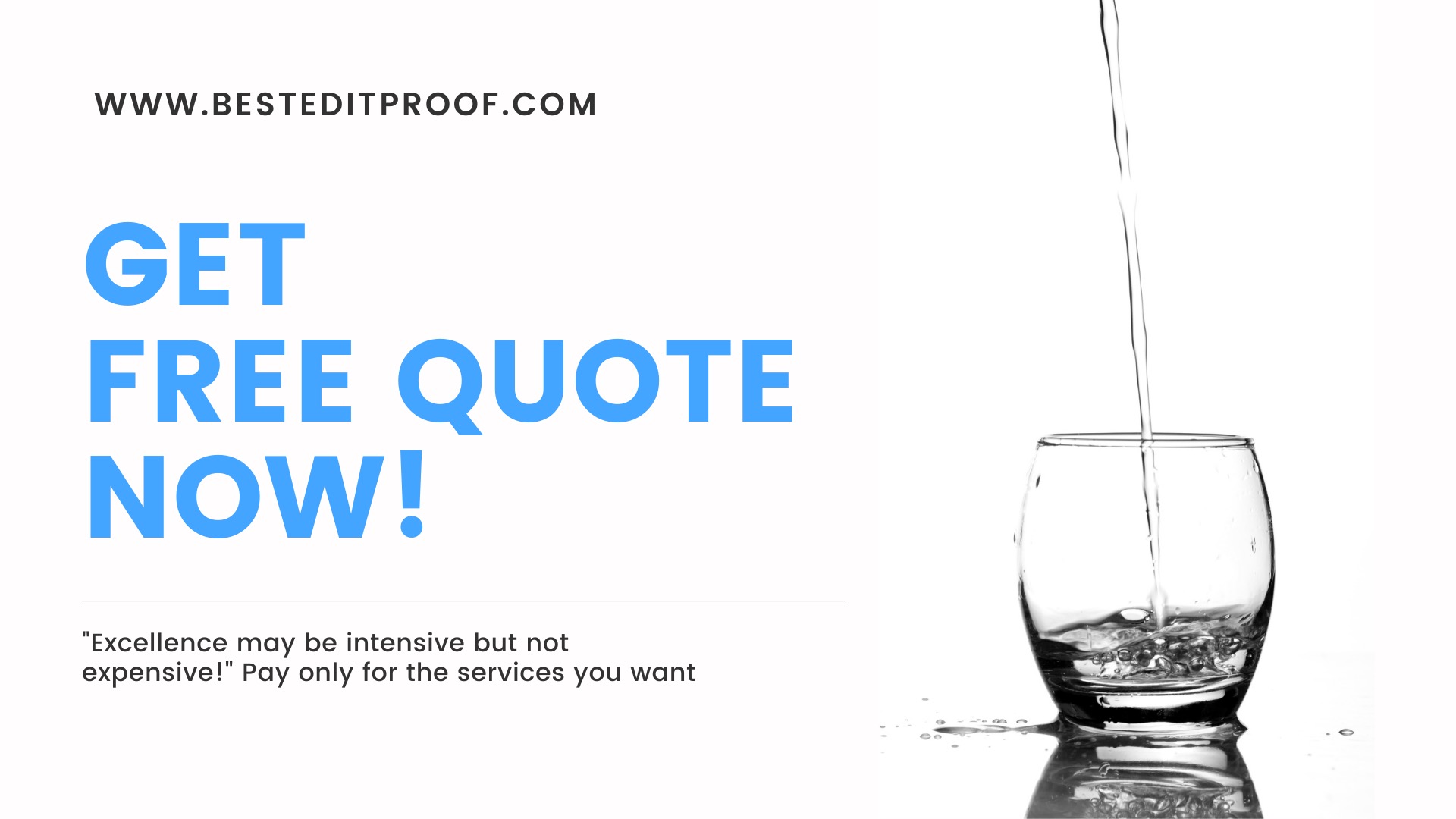 24/7 customer support | Live support
Contact us to get support with academic editing and proofreading. We have a 24/7 active live chat mode to offer you direct support along with qualified editors to refine and furbish your manuscript.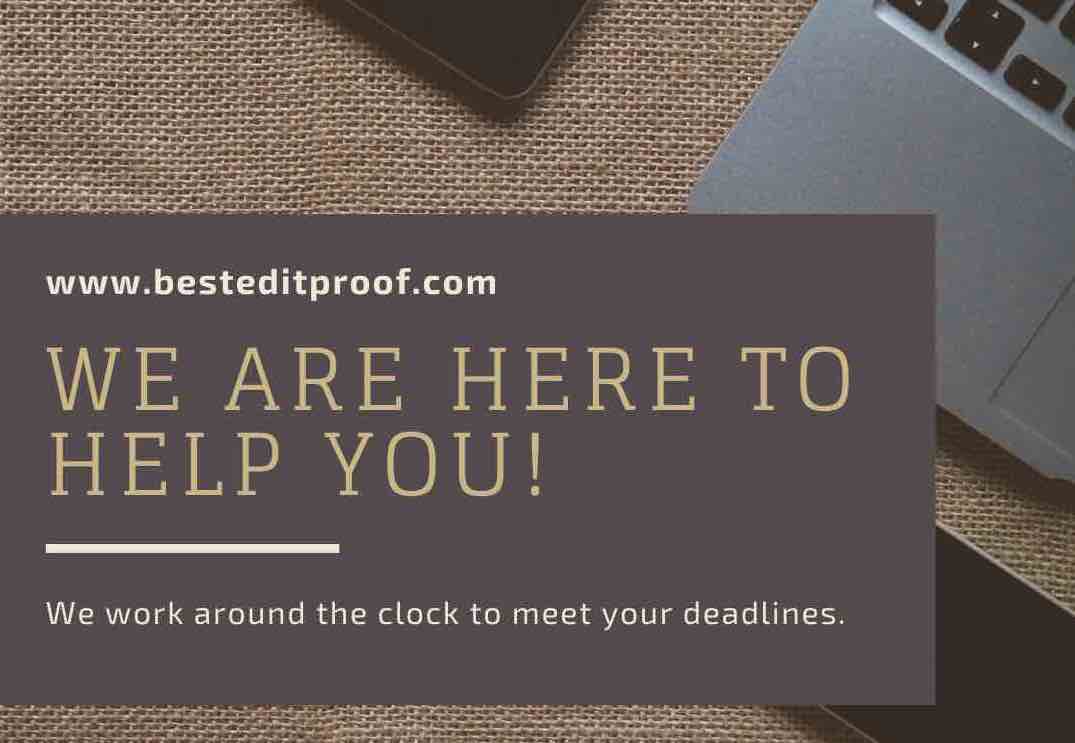 Stay tuned for updated information about editing and proofreading services!
Follow us on Twitter, LinkedIn, Facebook, Instagram, and Medium.
For more posts, click here.
This article gives you some helpful tips to improve your editing and proofreading skills. To give you an opportunity to practice proofreading, we have left a few spelling, punctuation, or grammatical errors in the text. See if you can spot them! If you spot the errors correctly, you will be entitled to a 10% discount.