Content marketing is an essential marketing strategy in today's world. After all, we are exposed to content no matter where we go. In fact, in 2020 alone, the consumption of online content doubled in its rate, and it's rising every moment. Many marketers have prioritized content marketing as it is the one strategy that is sure to bring you results with lesser investment. But what does it have to do with editing and proofreading?
Well, these two can help make your content a hundred times better than its original state. Today, this will be our sole focus as we zoom through the factors that make content marketing more refined, thanks to a little bit of editing and proofreading. If you are a marketer, or anyone related to either of these two fields, this article will surely be enlightening.
Importance of editing and proofreading
Before we start with the main topic, we would first like to brush up on the importance of editing and proofreading in any kind of writing and content work. When you create content in one go, your idea is raw and in its truest form. However, seldom does it work that your raw work is at its best.
What editing and proofreading do is refine your work so that your readers can focus on what you have to offer to them. While editing takes care of the structure, content, relevancy, tone, rhythm, and approach of your work, proofreading ensures that all the tiny little grammatical and spelling errors are swept out of the way.
Editing is a thorough process and can take a few rounds to give you results. Proofreading, on the other hand, is the last phase of editing. To give you a better idea, think of your work as a diamond ore. What editing does is it cuts the ore into a fine-shaped diamond, and proofreading polishes and gives it the final touch.
This is precisely the reason why professional writers and content creators approach professional editors and proofreaders to refine their works. Yes, you may do it on your own but having a professional to help you will allow you to avail of their knowledge and experience as well.
Editing and proofreading suggestions for content marketing
We will now step into the suggestions and tips that can help you with content marketing. As mentioned before, editing and proofreading is a vital phase in the process of writing. Content marketing deals heavily with written content, and editing and proofreading can help you enormously there.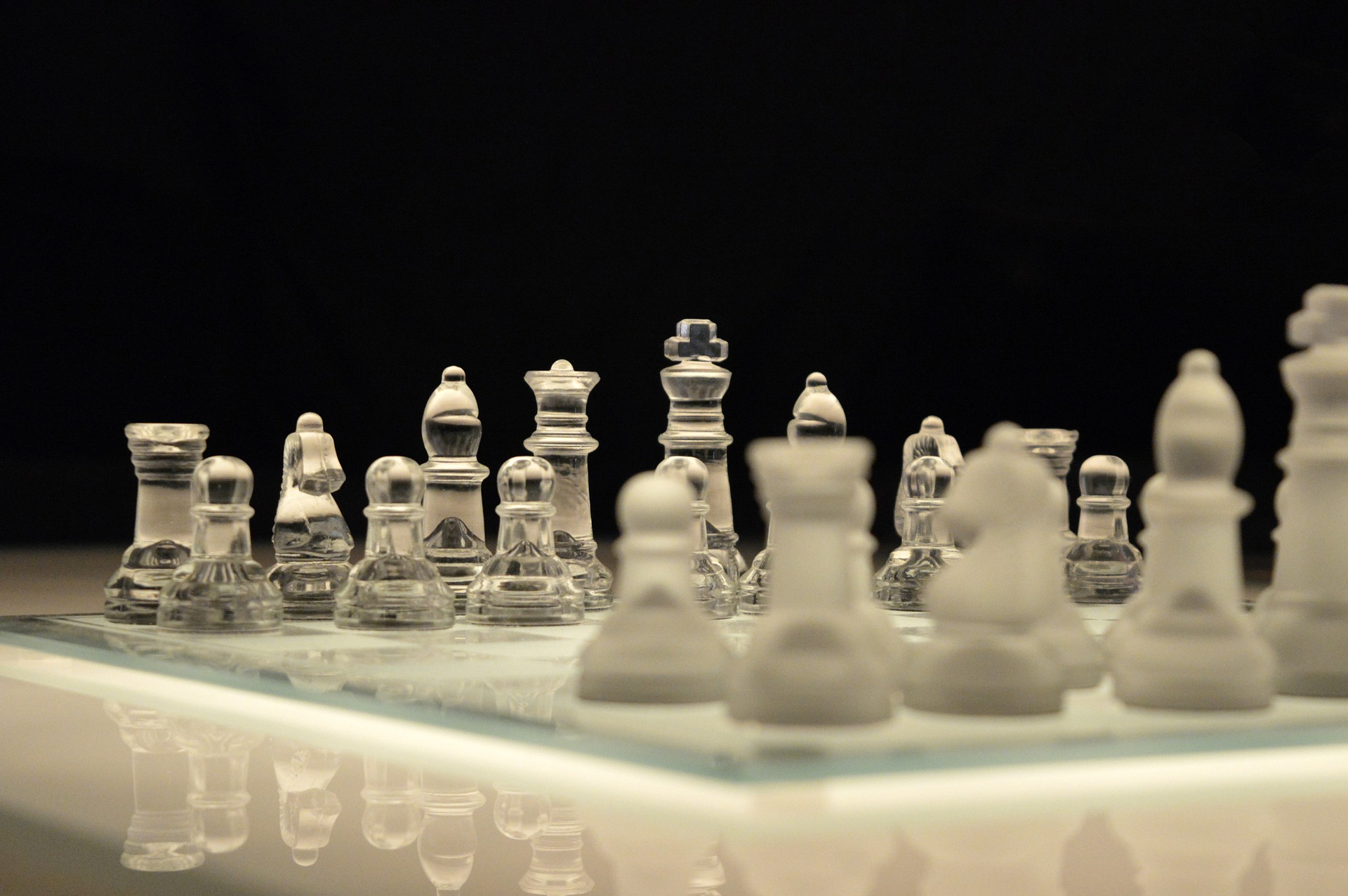 When you refine your content, it helps reach out to your target audience better while also helping you with SEO-related conditions. Here is how you can improve:
1. Always stick to a style
When you create content for your brand, company, blog, or whatever it is, you must have a style in mind. Remember, when you have a consistent style in your content, your audience will prefer it much better than having different styles with each work.
First, you may find out which style your audience prefers. Once you do, every time you sit to edit, keep that style in mind. You may also make a list of rules for convenience.
2. Keep SEO in mind
You are writing for the web, so SEO is a factor that you cannot ignore. Once you have confirmed that your piece is living up to its expectations, you should then focus on search engine optimization. Here are a few things to look out for:
Ensure the use of appropriate header tags

Ensure the use of relevant keywords

Construct an SEO-friendly title, metadata, and URL slug
3. Edit with the editorial mission in mind
The editorial mission is a statement that helps you understand who you are writing for, what you are offering them, and how it helps them. Simply answering these few questions will help you structure your content better, keep it more relevant, and make you realize what kind of tone and approach you should use for the piece.
Having an editorial mission can do wonders for your content as it gives it more purpose. With that, editing can be a total breeze and help you enormously in content marketing.
4. Proofread in the best way
Proofreading might not seem much, but it is so very important. Here is how you can ace at proofreading:
Change the font of your work when you are proofreading. This will help your brain adjust the words better so that you can focus on what you have written

While you are proofreading, point at the words while you are reading

You may also read aloud so that you can comprehend what you are reading

Ask someone else to read it

If you need us to make your manuscript shine, contact us unhesitatingly!
Best Edit & Proof expert editors and proofreaders focus on offering manuscripts with proper tone, content, and style of academic writing, and also provide an upscale editing and proofreading service for you. If you consider our pieces of advice, you will witness a notable increase in the chance for your research manuscript to be accepted by the publishers. We work together as an academic writing style guide by bestowing subject-area editing and proofreading around several categorized writing styles. With the group of our expert editors, you will always find us all set to help you identify the tone and style that your manuscript needs to get a nod from the publishers.
English manuscript formatting service
You can also avail of our assistance if you are looking for editors who can format your manuscript, or just check on the particular styles for the formatting task as per the guidelines provided to you, e.g., APA, MLA, or Chicago/Turabian styles. Best Edit & Proof editors and proofreaders provide all sorts of academic writing help, including editing and proofreading services, using our user-friendly website, and a streamlined ordering process.
Get a free quote for editing and proofreading now!
Visit our order page if you want our subject-area editors or language experts to work on your manuscript to improve its tone and style and give it a perfect academic tone and style through proper editing and proofreading. The process of submitting a paper is very easy and quick. Click here to find out how it works.
Our pricing is based on the type of service you avail of here, be it editing or proofreading. We charge on the basis of the word count of your manuscript that you submit for editing and proofreading and the turnaround time it takes to get it done. If you want to get an instant price quote for your project, copy and paste your document or enter your word count into our pricing calculator.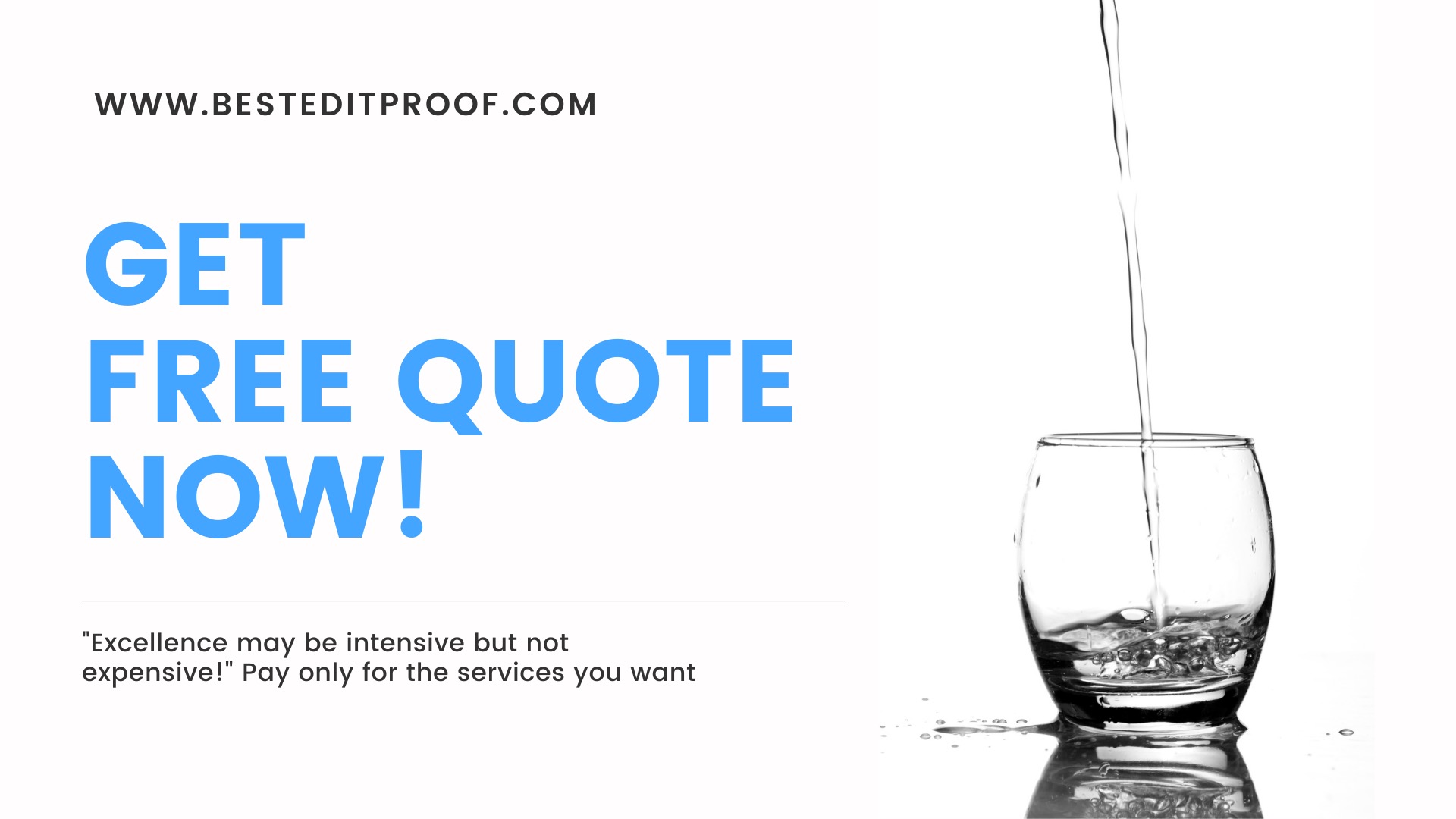 24/7 customer support | Live support
Contact us to get support with academic editing and proofreading. We have a 24/7 active live chat mode to offer you direct support along with qualified editors to refine and furbish your manuscript.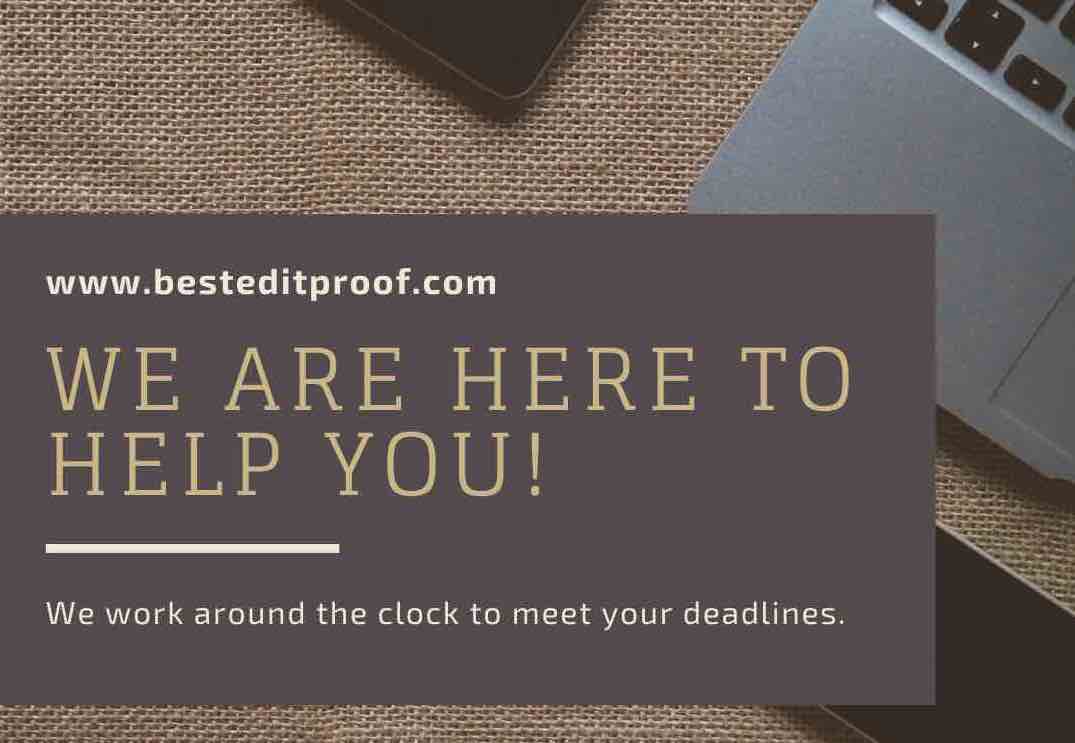 Stay tuned for updated information about editing and proofreading services!
Follow us on Twitter, LinkedIn, Facebook, Instagram, and Medium.
For more posts, click here.
This article explains how editing and proofreading services amp up your content marketing. To give you an opportunity to practice proofreading, we have left a few spelling, punctuation, or grammatical errors in the text. See if you can spot them! If you spot the errors correctly, you will be entitled to a 10% discount.