This article discusses the most common citation styles (APA, Chicago, and MLA) used in academic writing. To give you an opportunity to practice proofreading, we have left a few spelling, punctuation, or grammatical errors in the text. See if you can spot them! If you spot the errors correctly, you will be entitled to a 10% discount.
If you are just beginning to write a thesis, a dissertation, or an article for a peer-review journal, you will fumble upon countless new writing styles, fonts, formats, and citation styles. Academic writing differs from other forms of writing because it often follows a set of structures, involves the use of formal language, grammar, and words.
This article aims to clarify everything concerning citation and citation styles so that you can select which one to opt for while writing your thesis, dissertation, or research paper.
Let's first clear out what exactly does citation mean?
What is a citation in academic writing?
To simply put it, citations are references, any study or source that is used in your study. These can be used to refer to definitions, assumptions, the scope of the study, or the results of an earlier study that inspired you to conduct a particular study or research.
Citations are also used to avoid plagiarism since you are giving due credit to authors, researchers, and sources that have helped you with your research.
Why do you need citations in academic writing?
Citations help build the credibility of your work. By citing sources and studies you are providing the audience or reader a solid base for your research. It also shows that you recognize and appreciate the hard work conducted by fellow researchers or academicians.
Along with that, citations also work as justification for your topic of study. Citations are a great way to include additional information that supports your research. By providing such studies and work, you also honestly acknowledge the ideas, thoughts, opinions, and theories that you used to conduct your research.
What is a citation style?
A citation style tells us how to include, structure, and punctuate the references or citations in a thesis, dissertation, or a research paper. These styles can be set and defined by journals, associations, or publishers.
We can also decide which style of citation to use in a particular paper based on the discipline of study that we are writing for. The publication guide of your target journal can also determine the style of citations.
Before diving into the different citation styles, you should know the following two basic approaches used for citations.
In-text citations accompanied by a list of references at the end of the thesis or paper.

Endnotes or footnotes accompanied by a bibliography at the end of the thesis or paper.
What are the different styles of citation?
There are various citation styles in academic writing. However, one should check the guidelines and consult their professor about the format and structure to be followed before selecting one citation style.
Following are some of the common citation styles you can refer to:
APA STYLE
APA style is one of the styles of documentation of sources published by the American Psychological Association. APA style is especially used for citing sources within the field of social and behavioral sciences. Initially limited to psychology and social sciences, a wider audience has begun to commonly use this style today. You might have come across a study that mentions the references with author and date listed in the parenthesis, this is an APA style citation. If you want to know more about the APA style, check out the American Psychological Association official website.
The APA format consists of the following two parts:
In-text citation

Reference list entry
See the following examples for citing Adam Smith's ''The Wealth of Nations'' book in APA style:
(Smith,2002)
Smith A. (2002). The wealth of nations. Bibliomania.com Ltd.
Note that!
APA Manual 6th edition requires you to include the publisher location when you cite it from a print book. The city and state should be included for US-based publishers, the city and country for publishers anywhere else.

In the 7th edition of the APA manual, you do not need to include the publisher location or databases where you retrieved it.
You might find the following articles about recent APA changes helpful:

Here is the basic format for books in APA 7:
Author, A. A. (Year of publication). Title of work: Capital letter also for subtitle. Publisher Name. DOI (if available)
If it is an edited book with no author, see the example below:
Editor, E. E. (Ed.). (Year of publication). Title of work: Capital letter also for subtitle. Publisher. DOI (if available)
If it is an edited book with an author or authors, see the example below:
Author, A. A. (Year of publication). Title of work: Capital letter also for subtitle (E. Editor, Ed.). Publisher. DOI (if available)
CHICAGO STYLE
The Chicago Style Manual (also called Turabian style) was originally created by the University of Chicago and published in 1906. It was essentially written as a reference for authors, editors, copywriters, publishers, and other areas where the written word is primarily used. It is also used by other disciplines.
There are two Chicago Manual Styles: Notes-Bibliography System and the Author-Date System. Notes-Bibliography System is commonly used in literature, history, and the arts, while the Author-Date System is often used in the physical, natural, and social sciences.
1. Notes/bibliography style
The notes-bibliography style consists of mainly two parts: a number in the text and a footnote or an endnote. A footnote necessitates a note at the bottom of the page, while an endnote requires a note at the end of the paper. Notes are supposed to be numbered sequentially beginning with 1 throughout each article, chapter, or essay.
To cite the same book by Adam Smith using this Chicago style:
...1 1. Adam Smith, The Wealth of Nations (England: Oxford. 2002), p.
- Adam Smith, The Wealth of Nations, England: Oxford. 2002.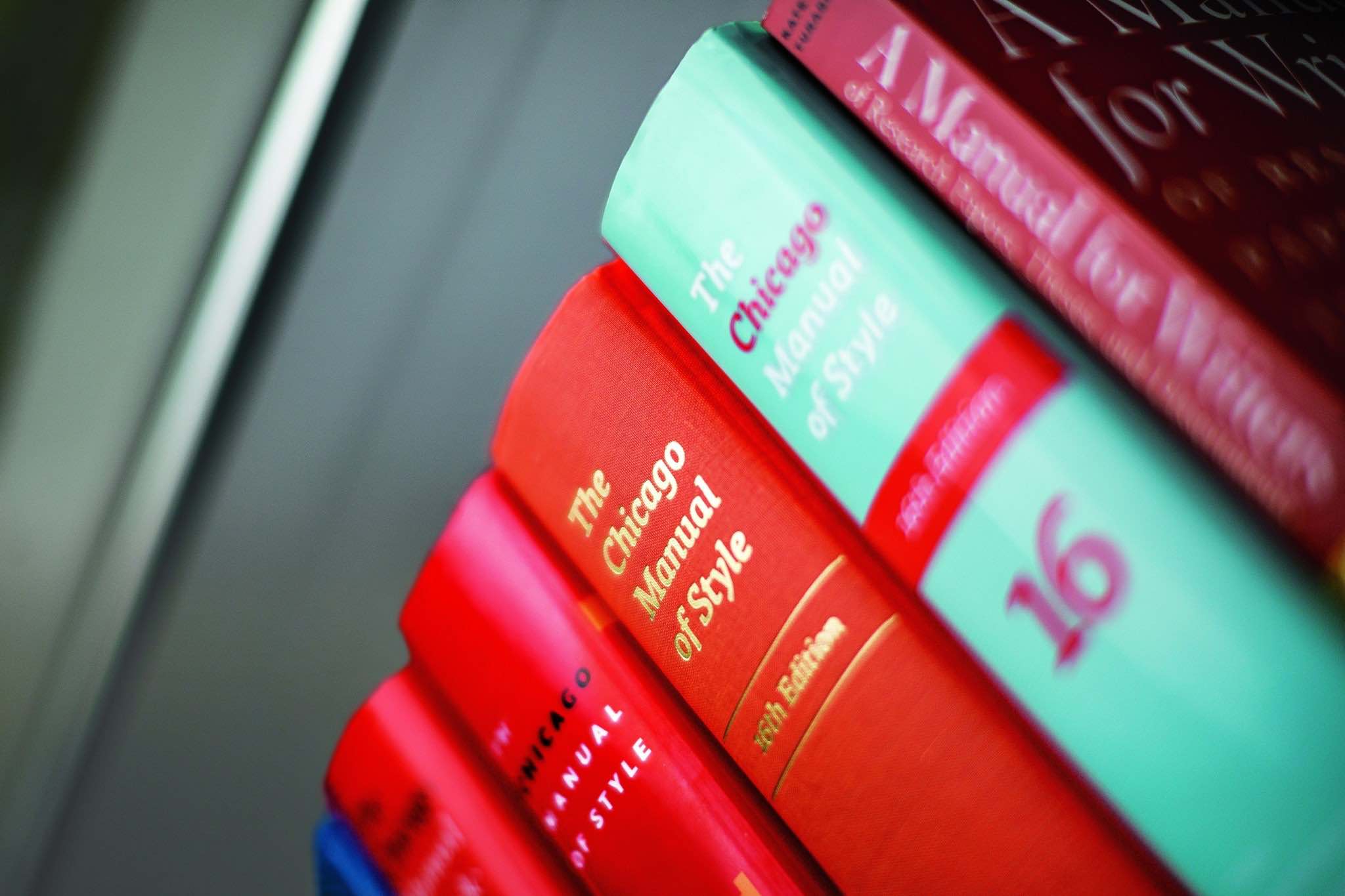 2. Author-date style
The author-date system style consists of the author(s)' last name(s) and the year of publication of the study cited. No punctuation is required between the author(s)' name(s) and the publication date. The reference list style must be ordered alphabetically by the last name of the first author of each study cited. Here are some examples:
Continuing the above example, you will cite the same book in the following manner:
In-text citation format: (Smith 2002, p...)

Reference list format: Smith, Adam. 2002. The Wealth of Nations. England: Oxford.
MLA STYLE
Modern Language Association (MLA) is considered one of the most popular and most used citations and referencing styles in academic writing and is one of the most commonly used styles to cite sources within the language arts, cultural studies, and other humanities disciplines in the academic field.
The latest version of the MLA manual (9th edition) offers several examples for the general format of MLA papers,in-text citations, and the Works Cited page.
To cite sources in MLA style, you should stick to the following rules:
In-text citations that give the author's last name and a page number, without a comma after the author's last name.

A list of Works Cited that gives full details of every source.
Example of MLA (9th edition) style, to cite Adam Smith's The Wealth of Nations:
(Smith 67)
An MLA book citation always includes the author(s), title (italicized), publisher, and publication year in the Works Cited entry. When applicable, you should also include the names of any editors or translators, the edition, and the volume.
Smith, Adam. The Wealth of Nations. Oxford, England, 2002.

Which citation style is the best for you?
As stated earlier, several factors including discipline, the field of study, and the medium of publishing determine the preferred citation style. For finding out the appropriate citation style for your dissertation or manuscript, check out your guideline or consult your professor.
Also, you can seek professional editing and proofreading services providing formatting services. Let us help you write, structure, proofread, edit, and format your thesis, research paper, or dissertation. We provide professional and thorough proofreading services. Our team of experts uses an academic writing style that includes formal tone, quality content. Best Edit & Proof editors align with the guidelines provided by you to deliver an impactful thesis. Our professional editors are well-versed in different formatting styles and citation styles. They know and are aware of various literary disciplines.
If you need us to make your Ph.D. thesis or manuscript shine, contact us unhesitatingly!
Best Edit & Proof expert editors and proofreaders focus on offering manuscripts with proper tone, content, and style of academic writing, and also provide an upscale editing and proofreading service for you. If you consider our pieces of advice, you will witness a notable increase in the chance for your research manuscript to be accepted by the publishers. We work together as an academic writing style guide by bestowing subject-area editing and proofreading around several categorized writing styles. With the group of our expert editors, you will always find us all set to help you identify the tone and style that your manuscript needs to get a nod from the publishers.
Thesis/dissertation/manuscript formatting service
You can also avail of our assistance if you are looking for editors who can format your manuscript, or just check on the particular styles for the formatting task as per the guidelines provided to you, e.g., APA, MLA, or Chicago/Turabian styles. Best Edit & Proof editors and proofreaders provide all sorts of academic writing help, including editing and proofreading services, using our user-friendly website, and a streamlined ordering process.
Get a free quote for editing and proofreading now!
Visit our order page if you want our subject-area editors or language experts to work on your manuscript to improve its tone and style and give it a perfect academic tone and style through proper editing and proofreading. The process of submitting a paper is very easy and quick. Click here to find out how it works.
Our pricing is based on the type of service you avail of here, be it editing or proofreading. We charge on the basis of the word count of your manuscript that you submit for editing and proofreading and the turnaround time it takes to get it done. If you want to get an instant price quote for your project, copy and paste your document or enter your word count into our pricing calculator.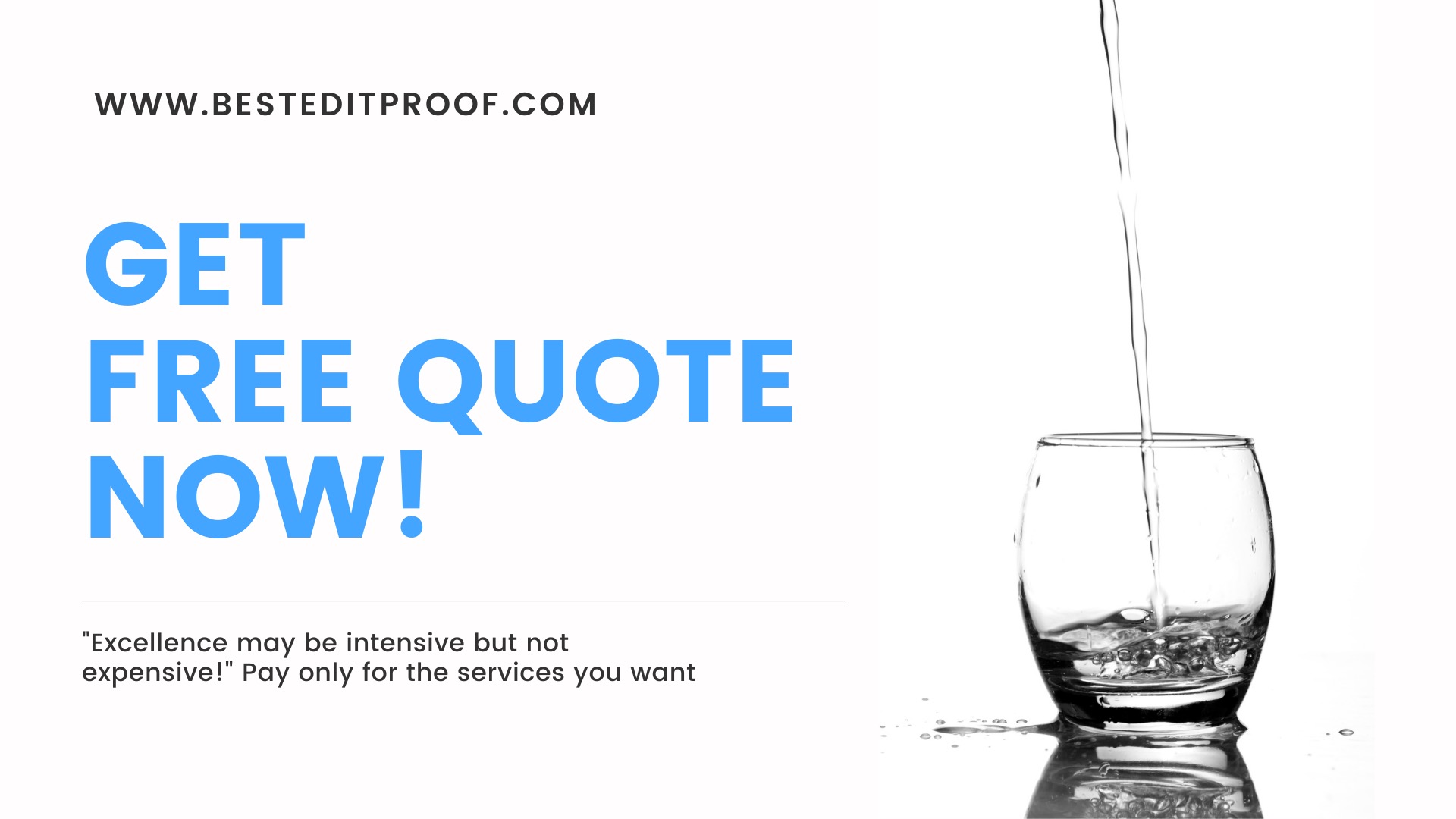 24/7 customer support | Live support
If you need support for editing and proofreading services, contact us. You can also e-mail us or use the 24/7 live chat module to get direct support. We have a 24/7 active live chat mode to offer you direct support along with qualified editors to refine and furbish your manuscript. Alternatively, you can text us through our WhatsApp business support line.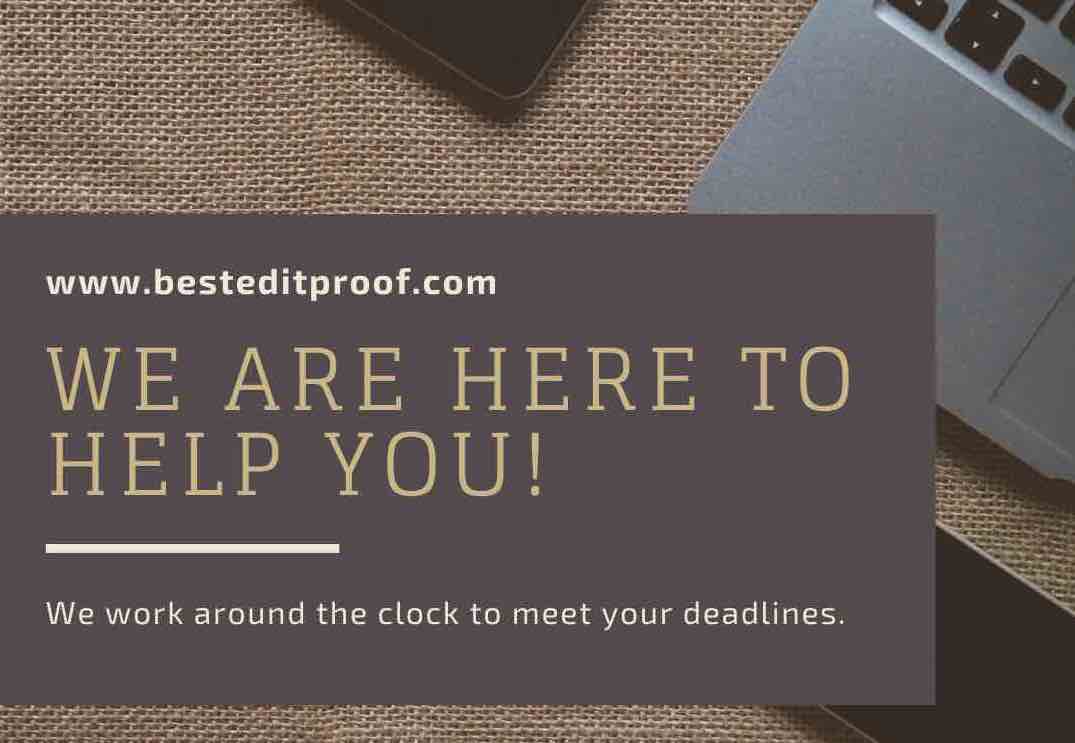 Stay tuned for updated information about editing and proofreading services!
Follow us on Twitter, LinkedIn, Facebook, Instagram, and Medium.
For more posts, click here.