Choosing a Dissertation Topic
The first step includes choosing a subject for your thesis, dissertation, or research project and ensuring the process becomes rewarding and smooth. One should consider many issues before deciding on a dissertation topic. They include but are not limited to the following:
Checking the particular requirements of the institution

Specifying your knowledge and interest areas

Elaborating on where your research stands concerning scientific, social, or down-to-earth prominence

Researching data and resource availability
Suppose you have nothing in your mind per dissertation ideas. In that case, you may not know where to start. The steps above may help you head start.
1. Checking the unique requirements of the institution
You should check what your educational program requires. Many issues are relevant here, such as the minimum or maximum word count, the time of the deadline, having the liberty to choose a topic or not, any possible orientation, methodological considerations, and any restrictions which may apply. Some programs may be more rigid than others. All you may have is merely the word count and deadline. They may also restrict you to some specific topics. Suppose you are unsure about what is expected from you. In that case, checking with your advisor or program coordinator may immensely help.
2. Specifying your knowledge and interest areas
Consider the areas of interest you study. You may have broad ideas comprising the 19th-century world economy, the industrial revolution, economic theories, and the Great Depression. Choosing a field familiar to you might help. Then, you do not have to start everything from the fundamentals. It does not imply that you are an expert in the field. Instead, it suggests that you have perused some literature on the issue, making it easier to start the gigantic task ahead of you.
3. Elaborating on where your research stands concerning scientific, social, or down-to-earth prominence
Navigate a few recent issues of the well-known peer-reviewed journals in your field and check their most-cited articles. You may have already read some articles in the area. Should it be the case carefully look at their reference lists to find more valuable sources? While reading, jot down any particular ideas that seem relevant to you and form a list of probable topics. Google Scholar, subject-specific databases, such as Elsevier and PubMed, and your university library's resources may help you immensely.
Do you need proofreading or editing for the dissertation?
Editing and proofreading your dissertation is critical. A professional editing and proofreading service with trained and experienced experts holding Ph.D. in their fields will edit your work in detail. The dissertation will be more legible and practical thanks to their vast experience.
4. Researching data and resource availability
You can find many books and articles about your dissertation topic. It would be best to find a specific topic that not many have investigated. A controversial topic still largely being debated can be engaging.
Suppose much research and a strong consensus exist on your topic. In that case, confirming the relevance of what you intend to study can be exceedingly challenging. However, you must also ensure that enough literature exists to support your dissertation. Otherwise, it would be challenging to execute and pen your work. This stage also demands extensive focus. If you have concluded that insufficient data support your dissertation, the wise move is to change the dissertation topic. Then, you can refocus and start thinking about your problem statement and research questions.
How relevant is your dissertation?
The most critical point is that your topic is engaging to you. However, the topic should have academic, social, and practical relevance. Academic relevance suggests that the research fills a gap in the literature and critically contributes to a scholarly discussion in your field. Nonetheless, social relevance advances our society's comprehension and inflicts social change. Finally, practical relevance implies that the dissertation can address concrete problems and improve factual-life issues. When you have chosen a topic connected to current issues or debates, whether in social life or academic circles, your research will have a higher relevance. The usual place of presenting relevance is while specifying your research problem.
Is your dissertation doable?
Before finalizing the decision on your topic, concentrate on the length of your dissertation, the available time needed to complete it, and conducting your actual research.
Suppose you are overwhelmed by the amount of information to study. Will the time you have allow you to read all the relevant literature on this topic? My suggestion is to narrow down your topic. If you ask the following questions to yourself, it will be helpful for you.
Can I have enough data to realize the prerequisites of this dissertation? If your answer is no, it is better to revise your topic

Do I have to travel to collect the data? If you say yes, ensure you have enough funding to cover your expenses.

Will I be enthusiastic about my topic throughout the dissertation? It is an essential question. If your answer is yes, find something else to keep you motivated.
Do I need to get my topic approved?
The answer is a definite yes. Most programs may require that you submit a synopsis of your topic before a supervisor can be assigned to you. Elaborating on your ideas with your supervisor before you write a proposal is a must. Please remember that if you have discovered your topic is not attractive enough, you can change your focus to have another one. However, ensure you have ample time to start on a new topic and talk to your supervisor or department about it in due course.
If you need us to make your thesis or dissertation, contact us unhesitatingly!
Best Edit & Proof expert editors and proofreaders focus on offering papers with proper tone, content, and style of academic writing, and also provide an upscale editing and proofreading service for you. If you consider our pieces of advice, you will witness a notable increase in the chance for your research manuscript to be accepted by the publishers. We work together as an academic writing style guide by bestowing subject-area editing and proofreading around several categorized writing styles. With the group of our expert editors, you will always find us all set to help you identify the tone and style that your manuscript needs to get a nod from the publishers.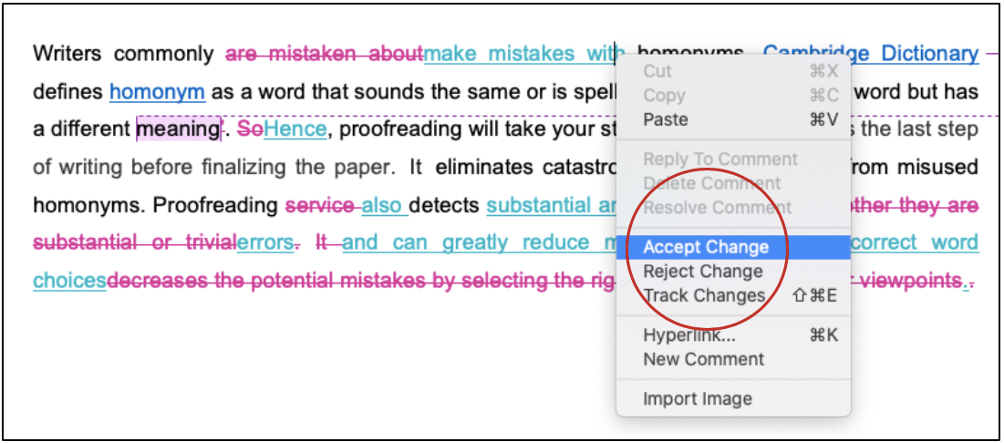 English formatting service
You can also avail of our assistance if you are looking for editors who can format your manuscript, or just check on the particular styles for the formatting task as per the guidelines provided to you, e.g., APA, MLA, or Chicago/Turabian styles. Best Edit & Proof editors and proofreaders provide all sorts of academic writing help, including editing and proofreading services, using our user-friendly website, and a streamlined ordering process.
Get a free quote for editing and proofreading now!
Visit our order page if you want our subject-area editors or language experts to work on your manuscript to improve its tone and style and give it a perfect academic tone and style through proper editing and proofreading. The process of submitting a paper is very easy and quick. Click here to find out how it works.
Our pricing is based on the type of service you avail of here, be it editing or proofreading. We charge on the basis of the word count of your manuscript that you submit for editing and proofreading and the turnaround time it takes to get it done. If you want to get an instant price quote for your project, copy and paste your document or enter your word count into our pricing calculator.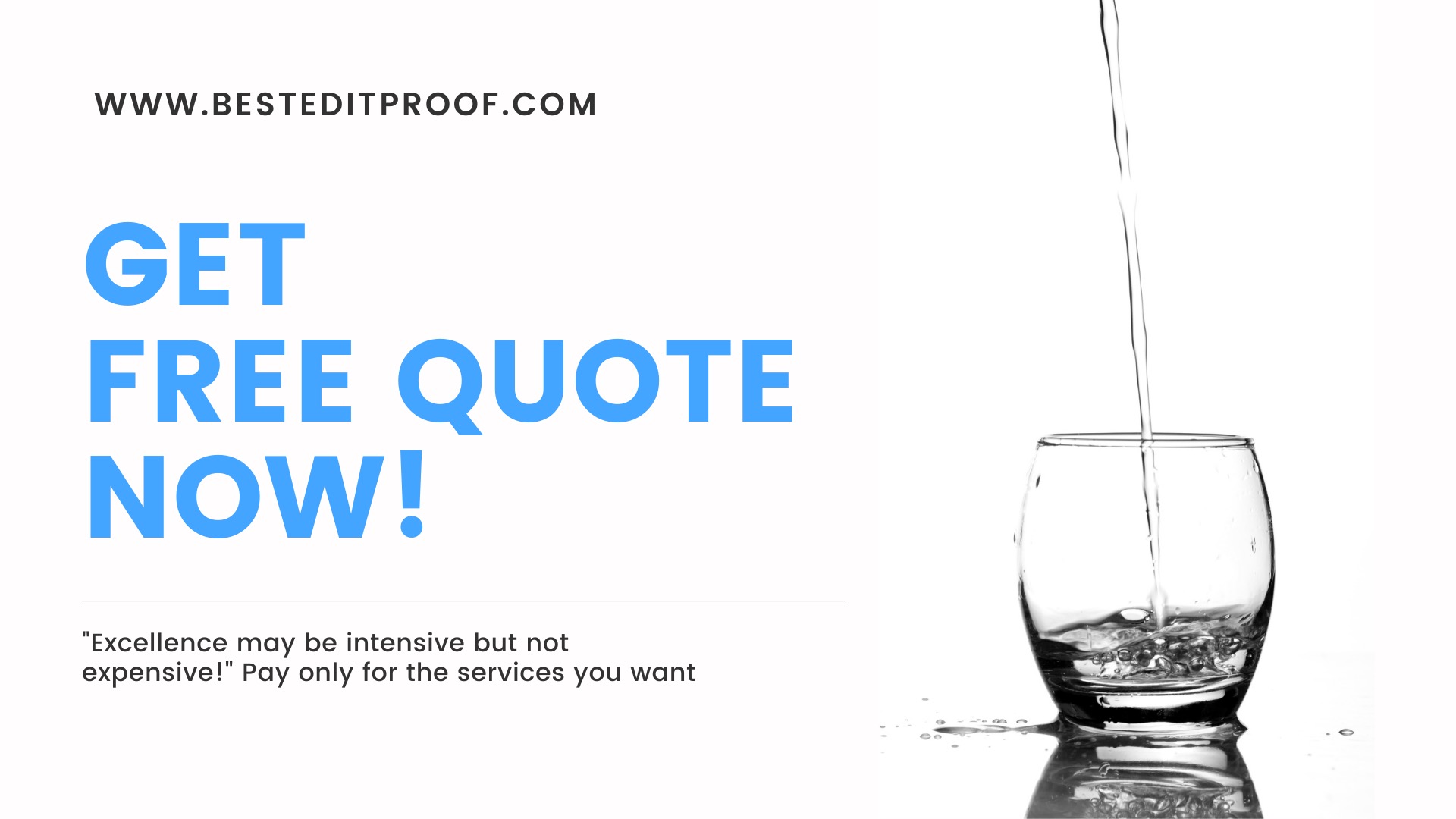 24/7 customer support | Live support
Contact us to get support with academic editing and proofreading. We have a 24/7 active live chat mode to offer you direct support along with qualified editors to refine and furbish your manuscript.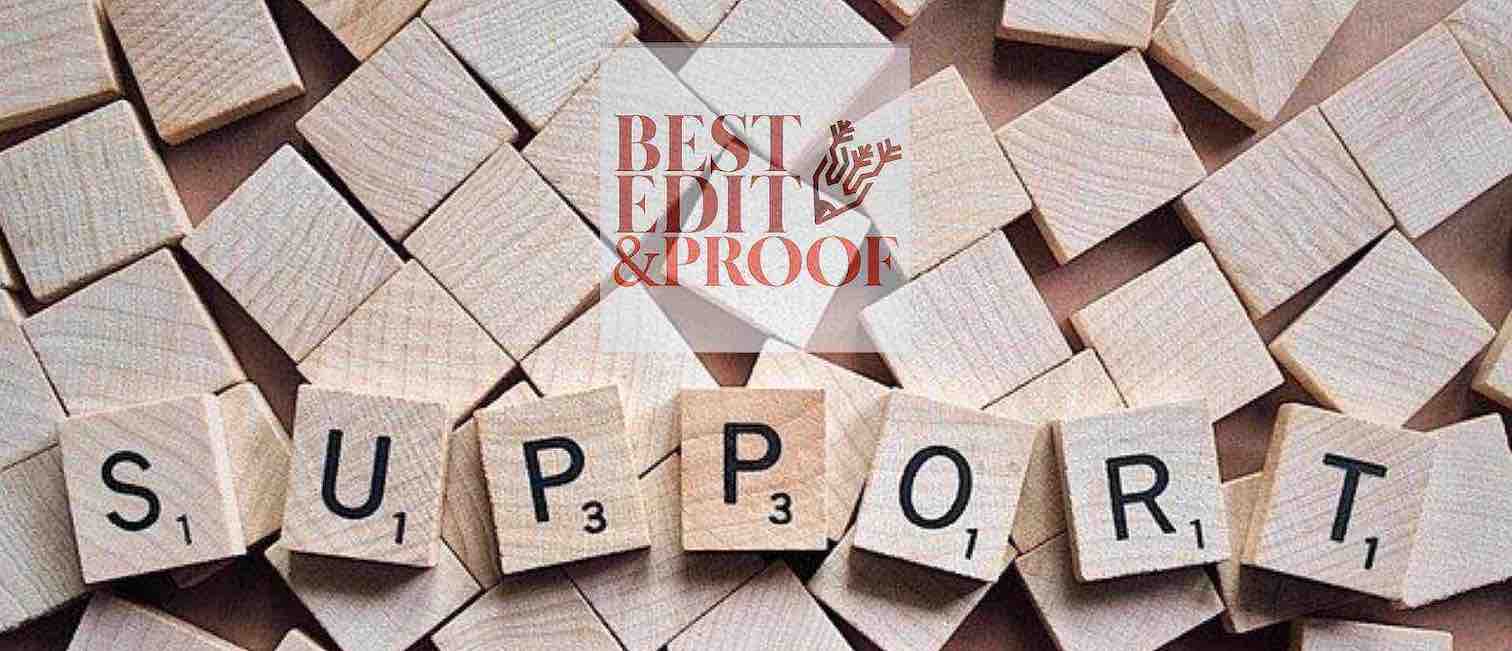 Stay tuned for updated information about editing and proofreading services!
Follow us on Twitter, LinkedIn, Facebook, Instagram, and Medium.
For more posts, click here.
This article explains how to choose a dissertation topic in 4 easy steps. To give you an opportunity to practice proofreading, we have left a few spelling, punctuation, or grammatical errors in the text. See if you can spot them! If you spot the errors correctly, you will be entitled to a 10% discount.