This article discusses the main difference between a thesis and a research paper. To give you an opportunity to practice proofreading, we have left a few spelling, punctuation, or grammatical errors in the text. See if you can spot them! If you spot the errors correctly, you will be entitled to a 10% discount.
It is not uncommon for individuals, academic and nonacademic to use "thesis" and "research paper" interchangeably. After all, both terms share the same domain, academic writing. Moreover, characteristics like the writing style, tone, and structure of a thesis and research paper are also homogenous to a certain degree. Hence, it is not surprising that many people mistake one for the other.
However, while the thesis vs. research paper puzzle might seem amusing to some, for graduate, postgraduate and doctoral students, knowing the differences between the two is crucial. Not only does a clear demarcation of the two terms help you acquire a precise approach toward writing each of them, but it also helps you keep in mind the subtle nuances that go into creating the two documents.
Defining the two terms: thesis vs. research paper
The first step to discerning between a thesis and research paper is to know what they signify.
Thesis: A thesis or a dissertation is an academic document that a candidate writes to acquire a university degree or similar qualification. Students typically submit a thesis at the end of their final academic term. It generally consists of putting forward an argument and backing it up with individual research and existing data.
Research Paper: A research paper is also an academic document, albeit shorter compared to a thesis. It consists of conducting independent and extensive research on a topic and compiling the data in a structured and comprehensible form. A research paper demonstrates a student's academic prowess in their field of study along with strong analytical skills.
Now that we have a fundamental understanding of a thesis and a research paper, it is time to dig deeper. To the untrained eye, a research paper and a thesis might seem similar. However, there are some differences, concrete and subtle, that set the two apart.
1. Writing objectives
The objective behind writing a thesis is to obtain a master's degree or doctorate and the ilk. Hence, it needs to exemplify the scope of your knowledge in your study field. That is why choosing an intriguing thesis topic and putting forward your arguments convincingly in favor of it is crucial.
A research paper is written as a part of a course's curriculum or written for publication in a peer-review journal. Its purpose is to contribute something new to the knowledge base of its topic.
2. Structure
Although both documents share quite a few similarities in their structures, the framework of a thesis is more rigid. Also, almost every university has its proprietary guidelines set out for thesis writing.
Comparatively, a research paper only needs to keep the IMRAD format consistent throughout its length. When planning to publish your research paper in a peer-review journal, you also must follow your target journal guidelines.
3. Time Taken
A thesis is an extensive document encompassing the entire duration of a master's or doctoral course and as such, it takes months and even years to write.
A research paper, being less lengthy, typically takes a few weeks or a few months to complete.
4. Supervision
Writing a thesis entails working with a faculty supervisor to ensure that you are on the right track. However, a research paper is more of a solo project and rarely needs a dedicated supervisor to oversee.
5. Finalization
The final stage of thesis completion is a viva voce examination and a thesis defense. It includes proffering your thesis to the examination board or a thesis committee for a questionnaire and related discussions. Whether or not you will receive a degree depends on the result of this examination and the defense.
A research paper is said to be complete when you finalize a draft, check it for plagiarism, and proofread for any language and contextual errors. Now all that's left is to submit it to the assigned authority.
Conclusion
In the context of academic writing, a thesis and a research paper might appear the same. But, there are some fundamental differences that set apart the two writing formats. However, since both the documents come under the scope of academic writing, they also share some similarities. Both require formal language, formal tone, factually correct information & proper citations. Also, editing and proofreading are a must for both. Editing and Proofreading ensure that your document is properly formatted and devoid of all grammatical & contextual errors. So, the next time when you come across a thesis vs. research paper argument, keep these differences in mind.
If you need us to make your thesis or dissertation, contact us unhesitatingly!
Best Edit & Proof expert editors and proofreaders focus on offering papers with proper tone, content, and style of academic writing, and also provide an upscale editing and proofreading service for you. If you consider our pieces of advice, you will witness a notable increase in the chance for your research manuscript to be accepted by the publishers. We work together as an academic writing style guide by bestowing subject-area editing and proofreading around several categorized writing styles. With the group of our expert editors, you will always find us all set to help you identify the tone and style that your manuscript needs to get a nod from the publishers.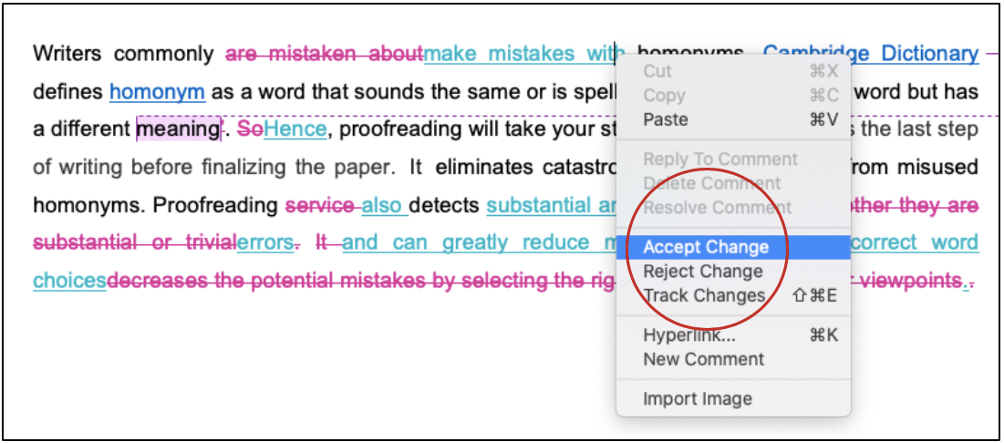 English formatting service
You can also avail of our assistance if you are looking for editors who can format your manuscript, or just check on the particular styles for the formatting task as per the guidelines provided to you, e.g., APA, MLA, or Chicago/Turabian styles. Best Edit & Proof editors and proofreaders provide all sorts of academic writing help, including editing and proofreading services, using our user-friendly website, and a streamlined ordering process.
Get a free quote for editing and proofreading now!
Visit our order page if you want our subject-area editors or language experts to work on your manuscript to improve its tone and style and give it a perfect academic tone and style through proper editing and proofreading. The process of submitting a paper is very easy and quick. Click here to find out how it works.
Our pricing is based on the type of service you avail of here, be it editing or proofreading. We charge on the basis of the word count of your manuscript that you submit for editing and proofreading and the turnaround time it takes to get it done. If you want to get an instant price quote for your project, copy and paste your document or enter your word count into our pricing calculator.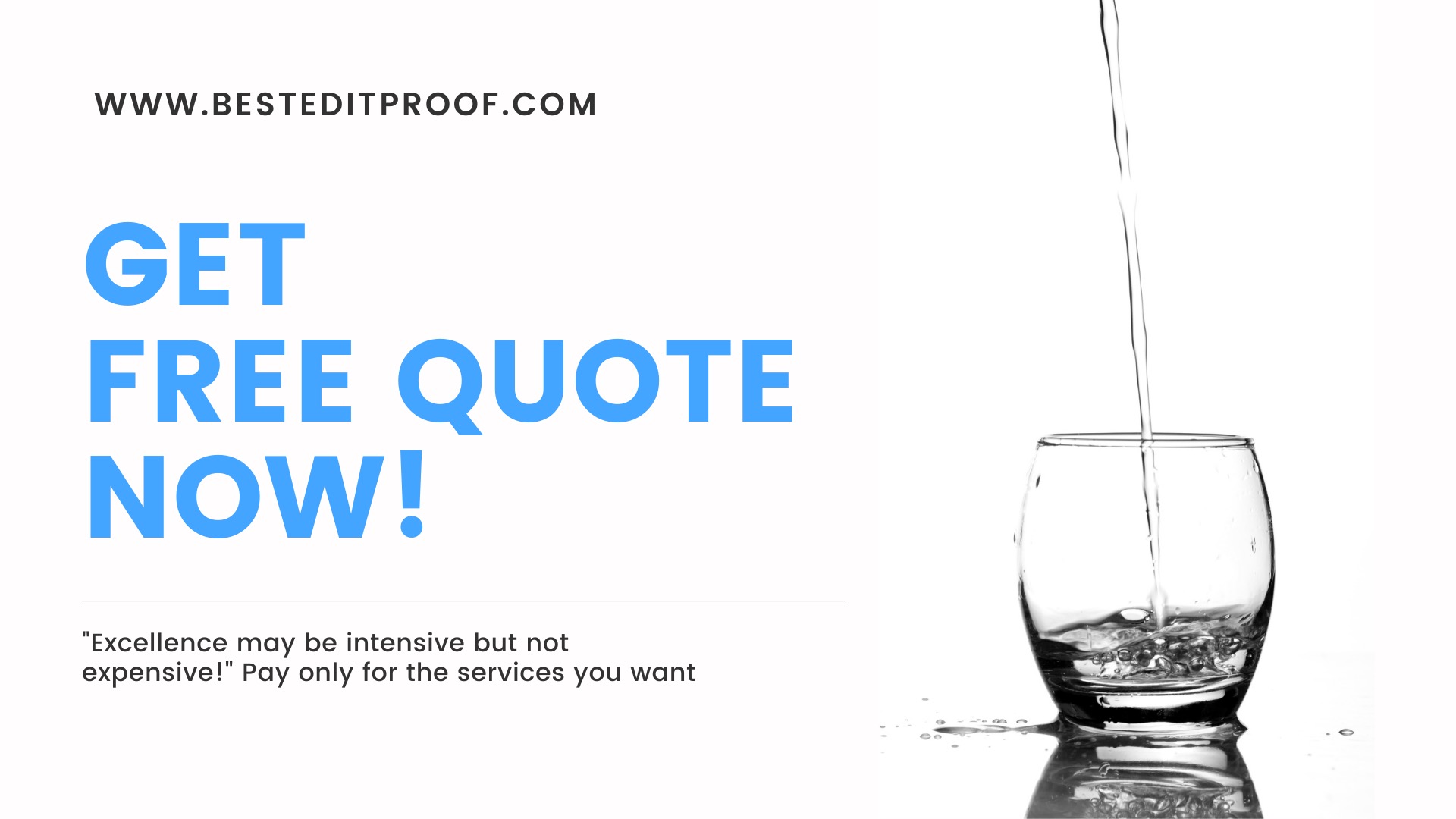 24/7 customer support | Live support
Contact us to get support with academic editing and proofreading. We have a 24/7 active live chat mode to offer you direct support along with qualified editors to refine and furbish your manuscript.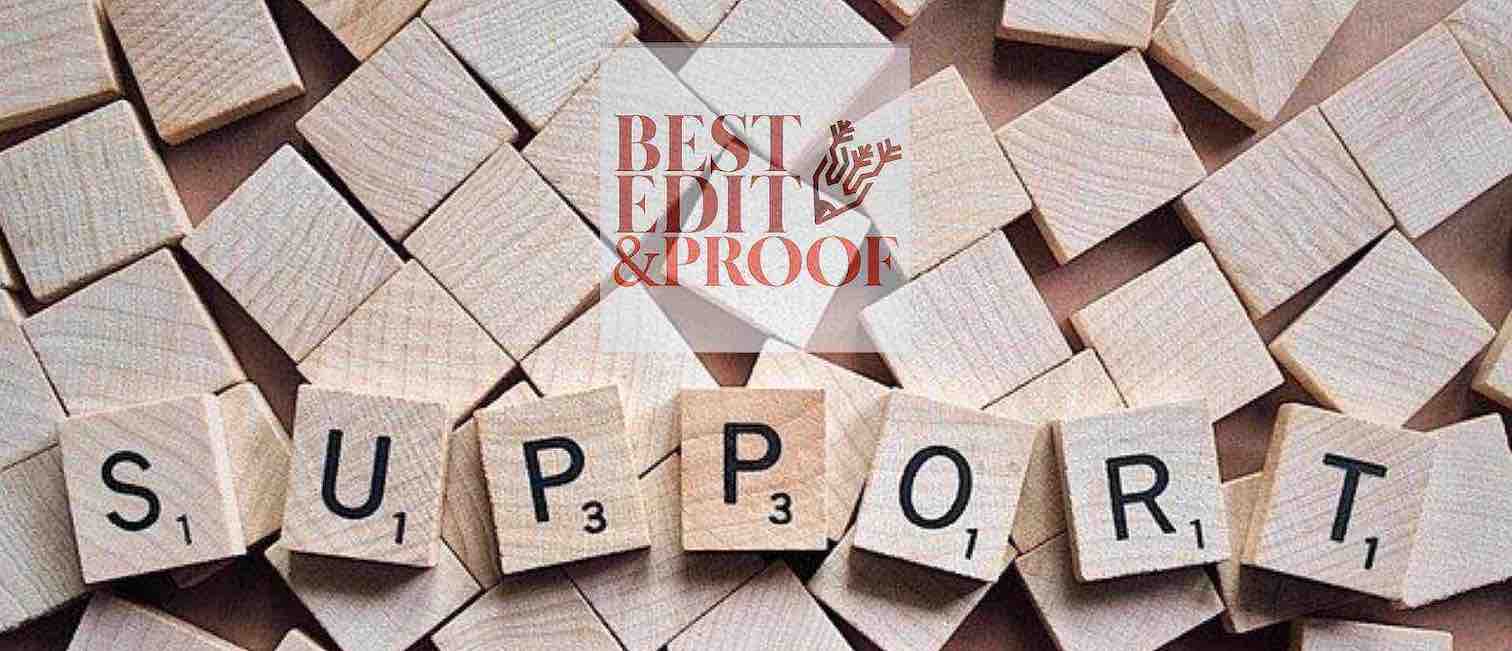 Stay tuned for updated information about editing and proofreading services!
Follow us on Twitter, LinkedIn, Facebook, Instagram, and Medium.
For more posts, click here.