This article discusses the most common writing myths that you should avoid in academic writing. To give you an opportunity to practice proofreading, we have left a few spelling, punctuation, or grammatical errors in the text. See if you can spot them! If you spot the errors correctly, you will be entitled to a 10% discount.
Academic writing is an intricate task. Add to this the troublesome misconception surrounding it and things seem much more unwelcoming than they already are. Almost every high-school student, college student, and/or research scholar has come across and maybe fallen for certain writing myths and burdened themselves with unneeded knowledge.
In this article, we will look at some of the common myths, analyze them and see how you can avoid or rectify them. Before sitting down to write an essay, assignment, or research manuscript, it is crucial to be wary of rumors that can hinder the writing process. Below we have a list of the 6 most prevalent myths that you should avoid in academic writing.
1. Avoid needless complexity and do not use long words needlessly
A study of Princeton University (2005) related a reader's assessment of a written work based on its comprehensibility. Analysis of the manipulation check conducted in the study showed that more complex texts were more difficult to read. He claimed that ''people's naïve theories of fluency tend to lead them to negatively associate complexity and intelligence. The most straightforward of these is that authors should avoid needless complexity.'' Thus, while writing academic papers, make sure to use words according to their usefulness rather than their rareness.
2. Ornate language is needed for good grades
The belief that using obscure phrases, literary devices, and the ilk will improve the writing quality is flawed. Using flowery language embellished with textual ornaments might make it look beautiful, but it only escalates the abstruseness of the text. Hence, make certain to use language that's easy to read and comprehend.
3. State your thesis in concrete terms
A thesis statement is an important part of an academic essay and, as such, should convey the argument precisely. However, this doesn't mean that it should solely direct the entire flow of the thesis.
Also, writing a concise thesis statement doesn't mean consolidating the entire thesis into a short sentence. Short sentences work for short theses, but not for ones that exceed 1000 words.
Starting with a concrete thesis statement and polishing it as the writing progresses is a much more viable process.
A thesis statement can range anywhere between 20 to 50 words. Thus, instead of cramming everything in, say, 25 words, use the entire 50 words to write a thesis statement that's brief yet exhaustive.
4. Using the first-person pronoun "I" might reduce a research paper's credibility
Using personal pronouns in some situations is discouraged in academic papers. Although there is no universal rule against the use of the first person in academic writing, writers are often discouraged from using the first-person pronouns I and we in their writing, and the most common reason given for this is that readers may regard such writing as being subjective, whereas science is all about objectivity. Besides, The Scientist's Handbook for Writing Papers and Dissertations claims that in using the third person, the author conveys that anyone else considering the same evidence would come to the same conclusion. The first person should be reserved for stating personal opinions only.
Also, the usage of "I" is contestable and its inclusion in an academic work depends on how it's used. Using "I" in an argument doesn't work as well as it works in mentioning a personal experience. Hence, it is always best to replace your pronouns with the intended/exact referents.
5. Exceptional knowledge of grammar is necessary for academic writing
Academic writing entails writing texts that impart a writer's knowledge to the world. Simply holding back because you don't have a certain level of grammatical prowess is not the right attitude. Instead, you can use other means to rectify your grammatical mistakes once you have written your manuscript. You can always use the help of your professors, friends, or online services to ensure the grammatical correctness of your manuscript.

6. Avail professional editing and proofreading services
As we always mention, it is common for humans to make mistakes. There's always a possibility that you might skip some crucial parts of the writing process. In academic writing, editing and proofreading services ensure the credibility of the content. There can be several mistakes related to grammar, punctuation, syntax, sentence construction, and other minor errors.
Though you may consider using some grammar checkers to review your work, the fact is that no software tool can currently detect every grammatical problem accurately.
Consulting an expert for amending such errors doesn't only save your time but also ensures consistency and error-free writing in your dissertation.
Moreover, if your manuscript is traced with some major mistakes, an editor or a proofreader plays an exceptional role in editing the part and rewriting it for you. Where proofreading deals with grammar, spelling, punctuation, and other minor errors, editing deals with the analysis and core amendments, including formatting, referencing, and many more. Irrespective of native or non-native speakers, it is a smart decision to seek assistance from experts.
While seasoned academic writers can edit and proofread their manuscripts, it's not a common trait, especially among newly started writers.
Many online editing and proofreading services have a team of professional writers who know the jargon and best practices of all types of academic writing. These professionals ensure that your work checks all the right boxes. Having them improve your manuscript ensures that it has the right tone, grammar, context, and readability.
Conclusions
As is the case with every field or industry, academic writing is rife with myths and rumors. Some have been in existence for generations while others pop up as and when the writing landscape changes. But one thing that they all hold in common is their diabolic effect on students.
Thus, before you set out to believe any writing rule, conduct some research and figure out if it is a myth or some statute that you need to take care to write a good manuscript.
If you need us to make your manuscript shine, contact us unhesitatingly!
Best Edit & Proof expert editors and proofreaders focus on offering manuscripts with proper tone, content, and style of academic writing, and also provide an upscale editing and proofreading service for you. If you consider our pieces of advice, you will witness a notable increase in the chance for your research manuscript to be accepted by the publishers. We work together as an academic writing style guide by bestowing subject-area editing and proofreading around several categorized writing styles. With the group of our expert editors, you will always find us all set to help you identify the tone and style that your manuscript needs to get a nod from the publishers.
English manuscript formatting service
You can also avail of our assistance if you are looking for editors who can format your manuscript, or just check on the particular styles for the formatting task as per the guidelines provided to you, e.g., APA, MLA, or Chicago/Turabian styles. Best Edit & Proof editors and proofreaders provide all sorts of academic writing help, including editing and proofreading services, using our user-friendly website, and a streamlined ordering process.
Get a free quote for editing and proofreading now!
Visit our order page if you want our subject-area editors or language experts to work on your manuscript to improve its tone and style and give it a perfect academic tone and style through proper editing and proofreading. The process of submitting a paper is very easy and quick. Click here to find out how it works.
Our pricing is based on the type of service you avail of here, be it editing or proofreading. We charge on the basis of the word count of your manuscript that you submit for editing and proofreading and the turnaround time it takes to get it done. If you want to get an instant price quote for your project, copy and paste your document or enter your word count into our pricing calculator.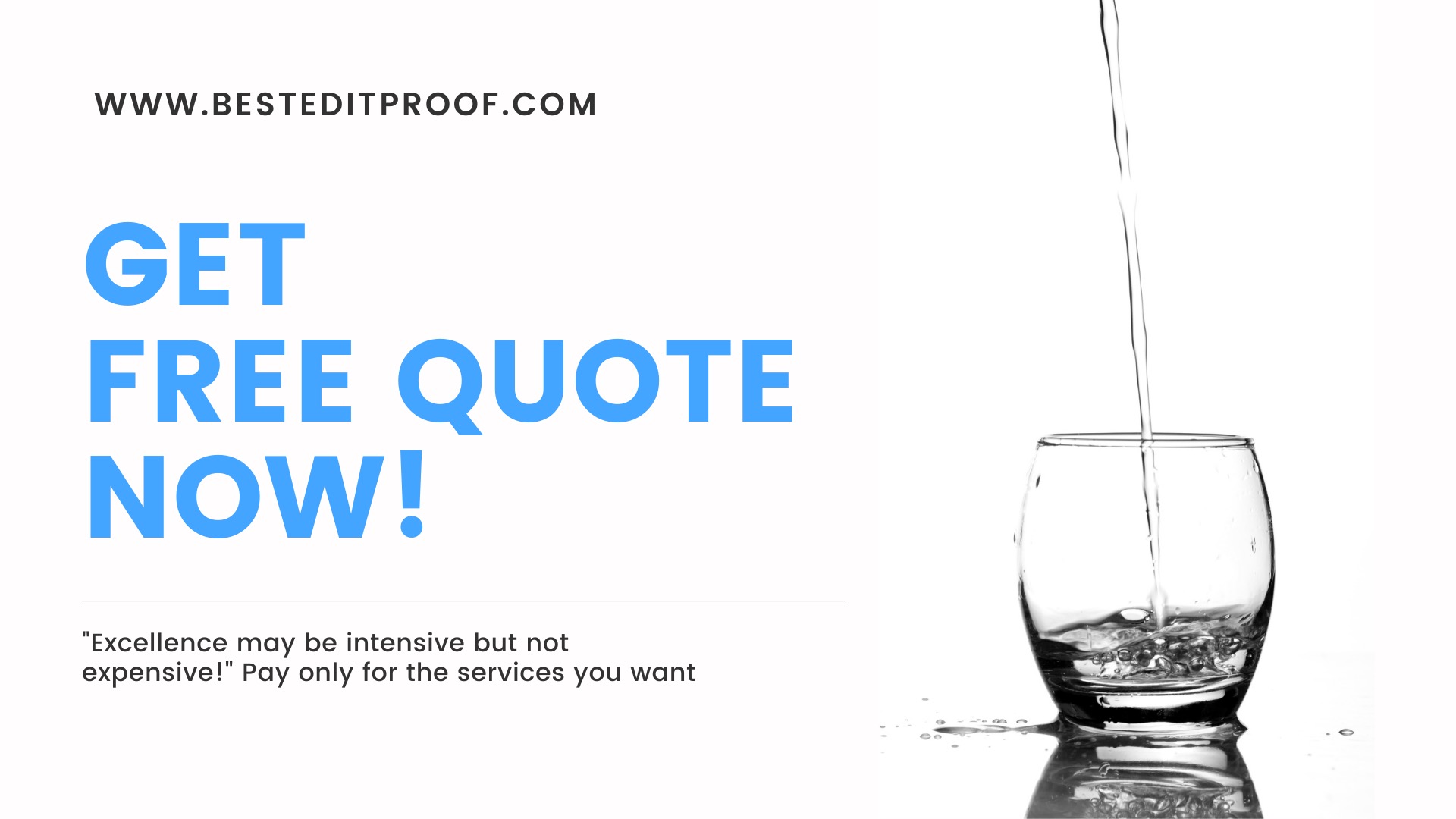 24/7 customer support | Live support
Contact us to get support with academic editing and proofreading. We have a 24/7 active live chat mode to offer you direct support along with qualified editors to refine and furbish your manuscript.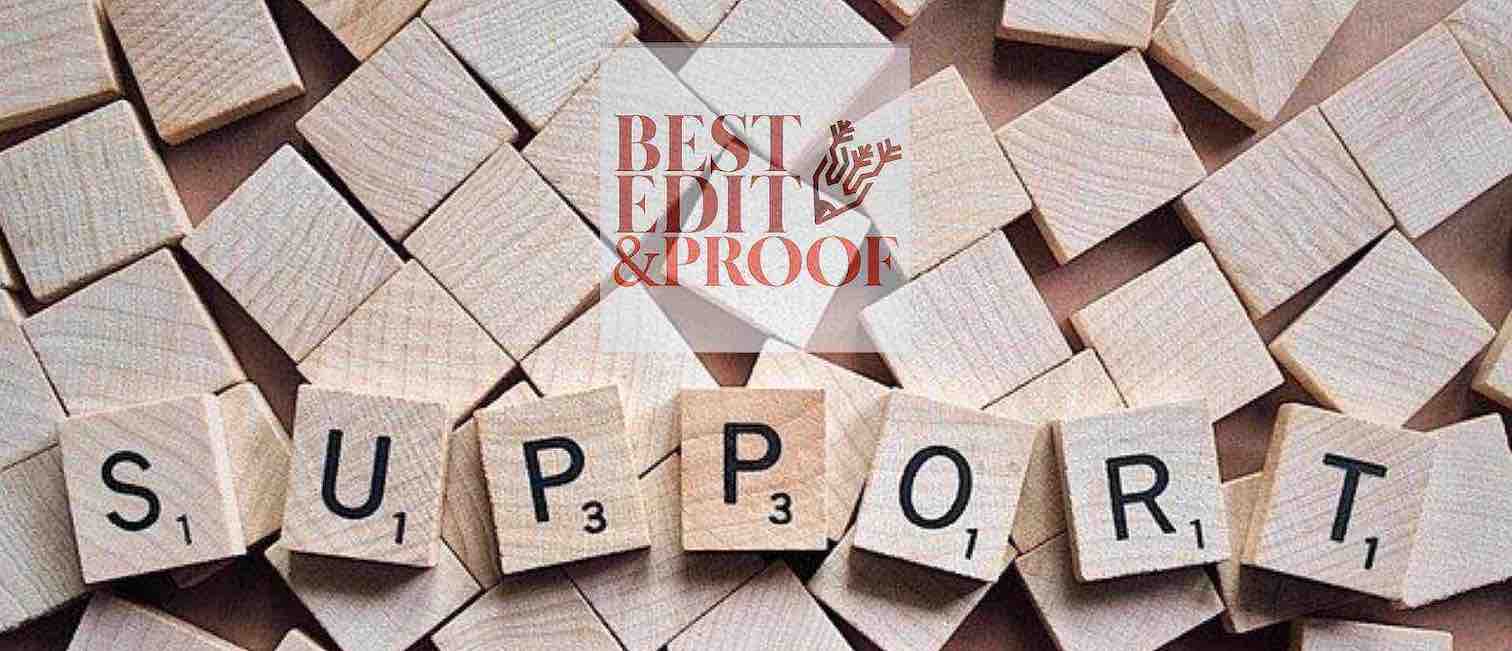 Stay tuned for updated information about editing and proofreading services!
Follow us on Twitter, LinkedIn, Facebook, Instagram, and Medium.
For more posts, click here.