This article discusses the most common citation styles in academic writing. To give you an opportunity to practice proofreading, we have left a few spelling, punctuation, or grammatical errors in the text. See if you can spot them! If you spot the errors correctly, you will be entitled to a 10% discount.
Citation Style Guide According to Academic Rules
When you are writing for academic purposes, you need to keep a ton of rules and regulations in mind. However, that is not the whole story, as you also need to keep the style guide in mind. While writing for academic work is not easy, nothing can be impossible with practice. Therefore, we are here with a compact citation style guide that abides by academic standards. If you are new to editing and proofreading or new to the academic side, this article will help you learn about the 8 most common citation styles used in academic writing.
Citation Style Guide— Introduction
Before getting into the different citation types, let us first understand what a style guide is. A style guide, also called a publication manual, is essentially a book of rules and regulations for writing. It takes into consideration simple factors such as grammar, punctuation, and spelling. At the same time, it also provides detailed rules about more complicated factors such as format, layout, or using certain words.
Now, you might be wondering, why do we need a style guide and why it is important? The reason is, everyone writes differently, where every individual has their way of conveying their message through written format. Sometimes, the format can be too simple or way too complicated for a larger audience to understand. To avoid such instances or to avoid wrong interpretations of the words, we need a style guide.
A style guide ensures that there is consistency in the writing and format while editing and proofreading. Also, for publication purposes, style guides ensure that there is consistency in layout and formats. Automatically, different types of style guides exist for different purposes. Up next, we will take a deeper look into that.
Citation Style Guide — Types
As mentioned earlier, there are different types of citation style guides depending on the genre of your writing and the field you are writing for. We will take a look at the most popular citation style guides in the industry.
1. American Psychological Association (APA) Style
This style guide is generally used by individuals associated with behavioral and social sciences. It is a complete set of rules and regulations, along with guidelines to various informative elements. It is a complete set of a citation style guide that has detailed information about every step in the writing process.

2. American Medical Association (AMA) Style Guide
American Medical Association (AMA) style is used in the medical industry. You may refer to it for writing and editing medical research papers. The AMA Manual of Style was first published in 1963 and is currently in its 11th edition. AMA Style is a variation of the Vancouver system used by the Journal of the American Medical Association (JAMA) and some other publications by the AMA. AMA adopts a documentary-note style, which means you should put a number in your text to cite a source, and the reference list should be in numerical order.
3. Council of Science Editor Documentation Style (CSE)
This style guide is for the scientific industries. You may refer to it for editing and proofreading content related to chemistry, physics, biological sciences, and astronomy. Naturally, CSE's main point of focus is numbers, statistics, units, and mathematical expressions. In its recent edition, it includes information on the management of indexes, tables, figures, and dealing with copyright laws.
4. The Bluebook
The Bluebook is the style guide for the law industry in the United States used by law students, prosecutors, and judges use. The Bluebook provides systematized guidelines on how to structure and form written content, and it is the guidelines governing how the US legal documents are cited in legal memoranda, court documents, and law journals. It is published by the editors of the law journals at Columbia University, Harvard University, the University of Pennsylvania, and Yale University.
5. The Canadian Style
The Canadian Style is created by the Canadian government for the Canadian public. According to Public Services and Procurement Canada, The Canadian Style gives concise answers to questions concerning written English in the Canadian context. It covers such topics as the decimal point, abbreviations, capital letters, punctuation marks, hyphenation, spelling, frequently misused or confused words, and Canadian geographical names. It also includes useful advice for drafting letters, memos, reports, indexes, and bibliographies. In addition, The Canadian Style includes techniques for writing clearly and concisely, editing documents, and avoiding stereotyping in communications.
Also, due to its concise nature, it is actively used for editing and proofreading government content in English. It focuses on various punctuation marks, spelling, and misused words, along with providing detailed guidelines for writing various official documents. It follows the rules to give a clear, well-communicated writing style that the public can easily follow.
6. The Chicago Manual of Style
This style guide is perhaps one of the most famous citation styles in the academic field. Nicknamed as the ''Editor's Bible,'' or ''Turabian Style,'' the Chicago Manual of Style is the most used in the publishing industry.
The Chicago Style Manual was originally created by the University of Chicago and published in 1906. It was essentially written as a reference for authors, editors, copywriters, publishers, and other areas where the written word is primarily used. It is also used by other disciplines.
There are two Chicago Manual Styles: Notes-Bibliography System and the Author-Date System. Notes-Bibliography System is commonly used in literature, history, and the arts, while the Author-Date System is often used in the physical, natural, and social sciences.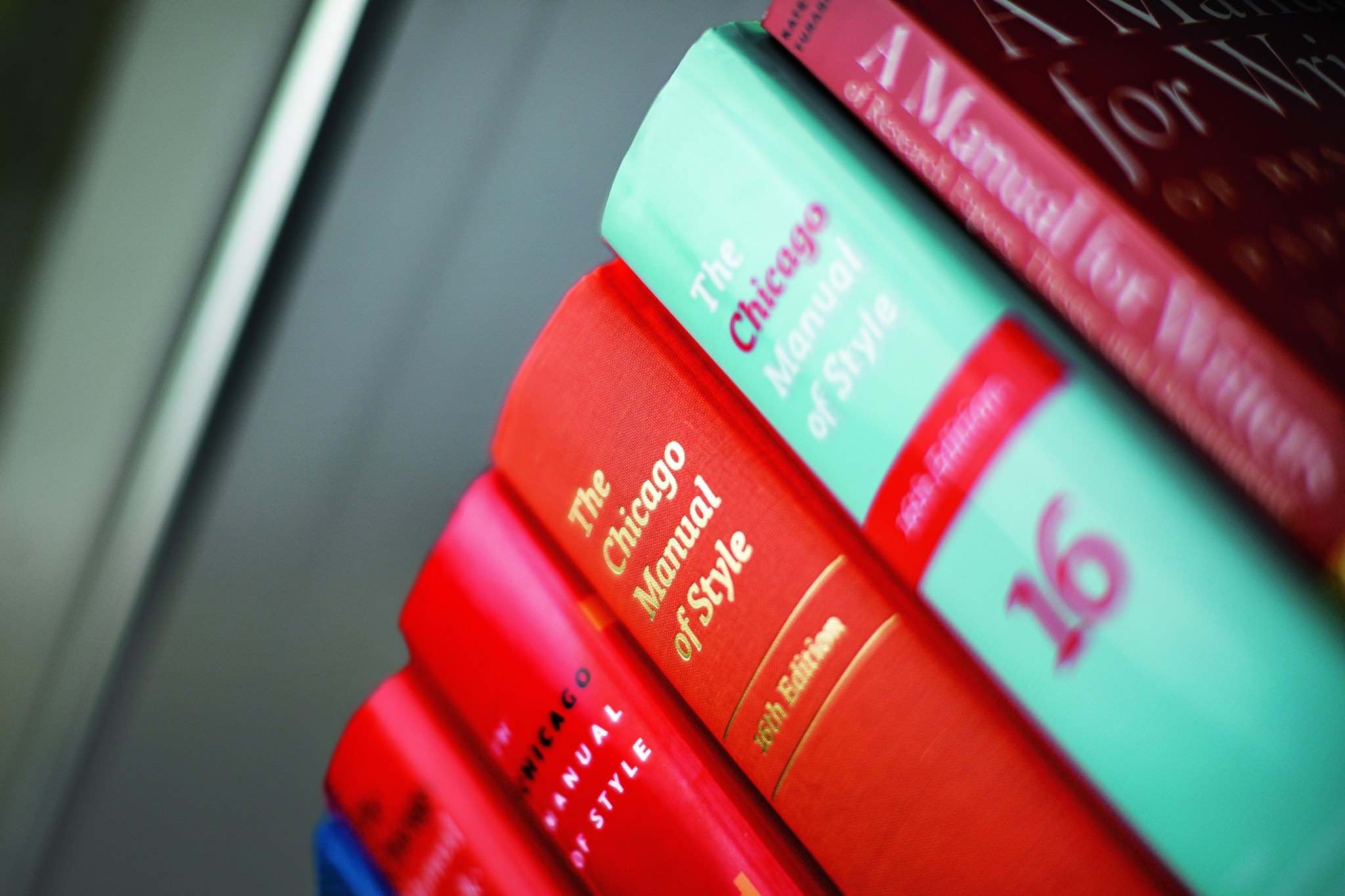 7. Modern Language Association (MLA) Style
Modern Language Association (MLA) is considered one of the most popular and most used citations and referencing styles in the academic field. MLA style is a style used for citing sources within the language arts, cultural studies, and other humanities disciplines in the academic field. The latest version of the MLA manual (9th edition) offers several examples for the general format of MLA papers,in-text citations, and the Works Cited page. This quick guide provides the basic rules for MLA in-text citations for academic papers and essays.
8. Associated Press (AP) Stylebook
Similar to the Chicago Manual of Style, the Associated Press Stylebook is known as the ''Journalists' Bible.'' Though the publication industry, editors, and even students use it, it is primarily for journalists. It provides fundamentals adhering to the journalist's style.
The 55th edition of The Associated Press Stylebook and Briefing on Media Law was published in 2020. According to AP official website, it includes more than 200 new or revised entries, with chapters covering data journalism, business, religion, and sports terms, as well as media law, news values, punctuation, social media, and polls and surveys, plus a new chapter on digital security for journalists.
Citation Style Guide — Conclusion
So, as you may have understood, depending on your content, the style guides may vary. However, make sure that you use a style guide when you are editing or proofreading your work. Editing and proofreading are important stages of the writing process. So, make sure you rely on the right style guide. If it is too much for you, you can always hire editing and proofreading services for the best results.
If you need us to make your Ph.D. thesis or manuscript shine, contact us unhesitatingly!
Best Edit & Proof expert editors and proofreaders focus on offering manuscripts with proper tone, content, and style of academic writing, and also provide an upscale editing and proofreading service for you. If you consider our pieces of advice, you will witness a notable increase in the chance for your research manuscript to be accepted by the publishers. We work together as an academic writing style guide by bestowing subject-area editing and proofreading around several categorized writing styles. With the group of our expert editors, you will always find us all set to help you identify the tone and style that your manuscript needs to get a nod from the publishers.
Thesis/dissertation/manuscript formatting service
You can also avail of our assistance if you are looking for editors who can format your manuscript, or just check on the particular styles for the formatting task as per the guidelines provided to you, e.g., APA, MLA, or Chicago/Turabian styles. Best Edit & Proof editors and proofreaders provide all sorts of academic writing help, including editing and proofreading services, using our user-friendly website, and a streamlined ordering process.
Get a free quote for editing and proofreading now!
Visit our order page if you want our subject-area editors or language experts to work on your manuscript to improve its tone and style and give it a perfect academic tone and style through proper editing and proofreading. The process of submitting a paper is very easy and quick. Click here to find out how it works.
Our pricing is based on the type of service you avail of here, be it editing or proofreading. We charge on the basis of the word count of your manuscript that you submit for editing and proofreading and the turnaround time it takes to get it done. If you want to get an instant price quote for your project, copy and paste your document or enter your word count into our pricing calculator.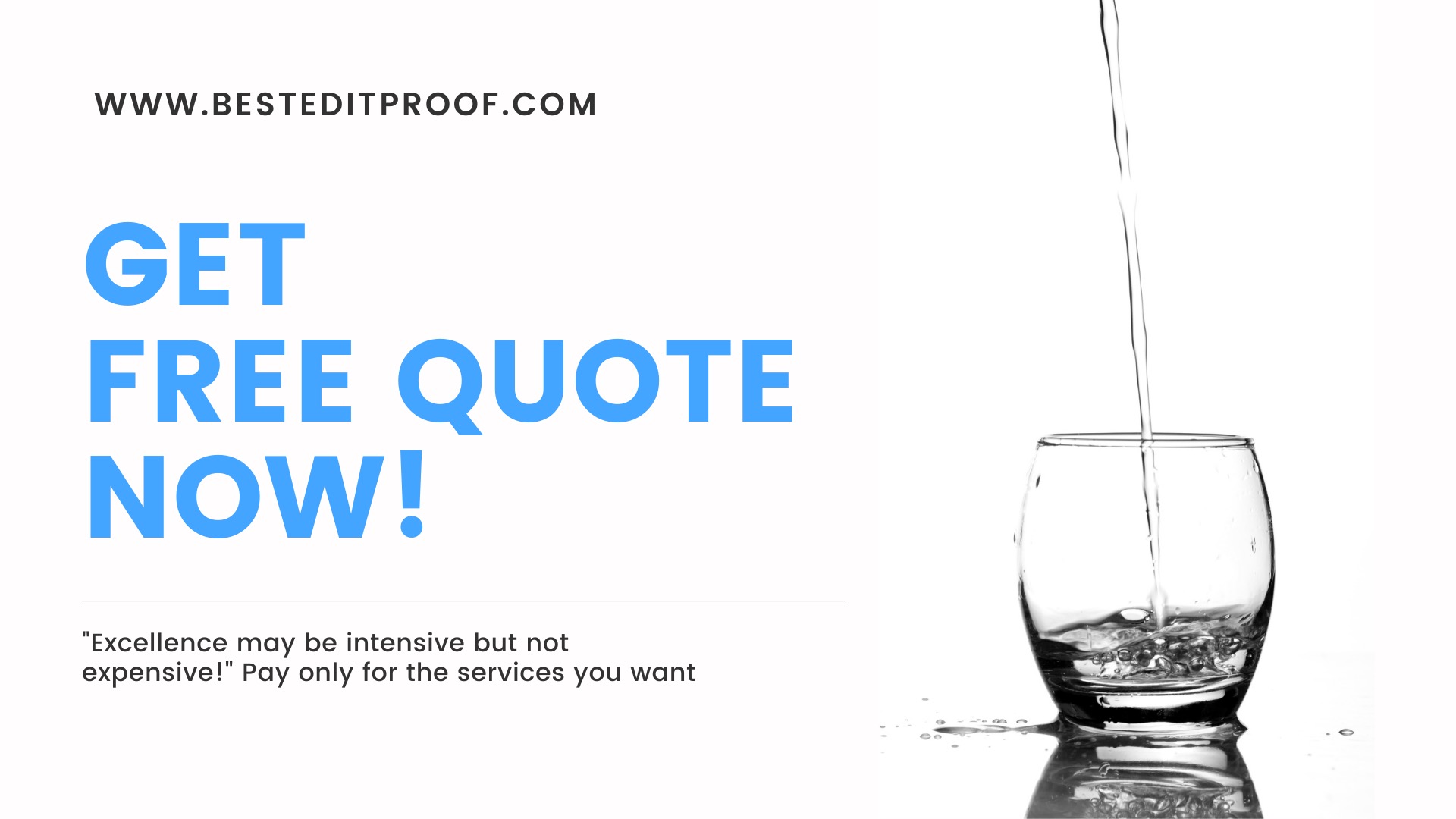 24/7 customer support | Live support
If you need support for editing and proofreading services, contact us. You can also e-mail us or use the 24/7 live chat module to get direct support. We have a 24/7 active live chat mode to offer you direct support along with qualified editors to refine and furbish your manuscript. Alternatively, you can text us through our WhatsApp business support line.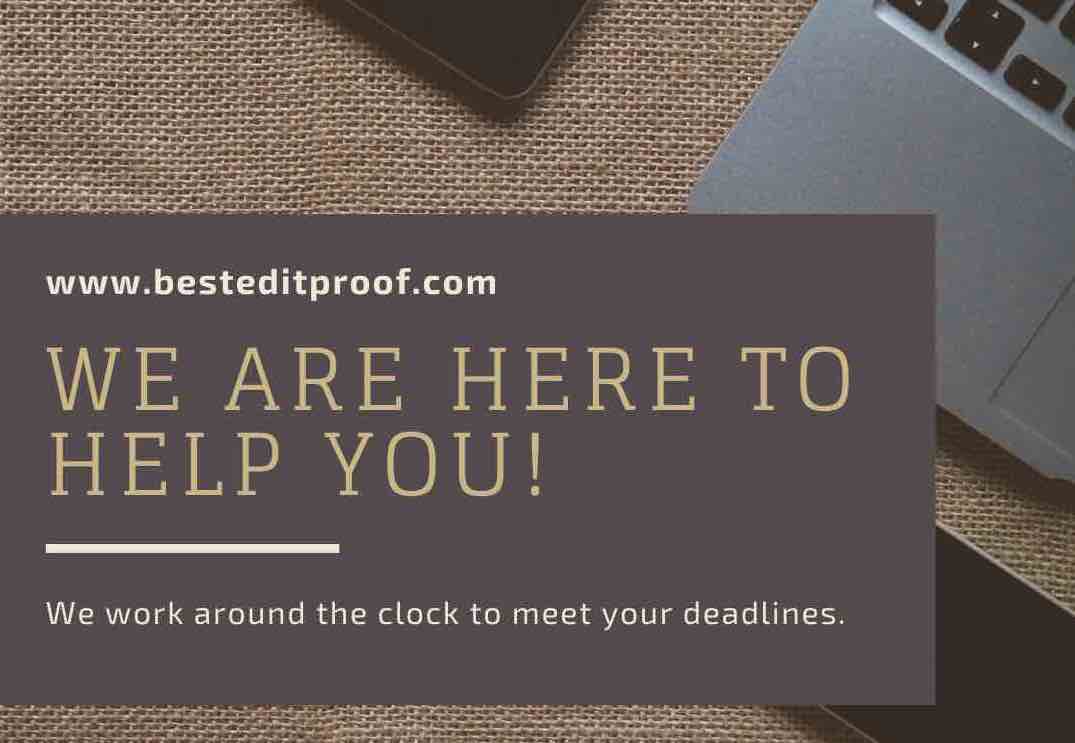 Stay tuned for updated information about editing and proofreading services!
Follow us on Twitter, LinkedIn, Facebook, Instagram, and Medium.
For more posts, click here.